Let Us Help You Find Your Next Nursing Job
Travel nurses are in demand. A large percentage of the nation's hospitals need nurses, making travel nurses one of the most in-demand healthcare professionals. Find exclusive travel nursing jobs with Onward Healthcare, one of the top nursing agencies. You can browse a vast selection of jobs coast to coast. You can trust us to connect you with the opportunity that best meets your specific needs.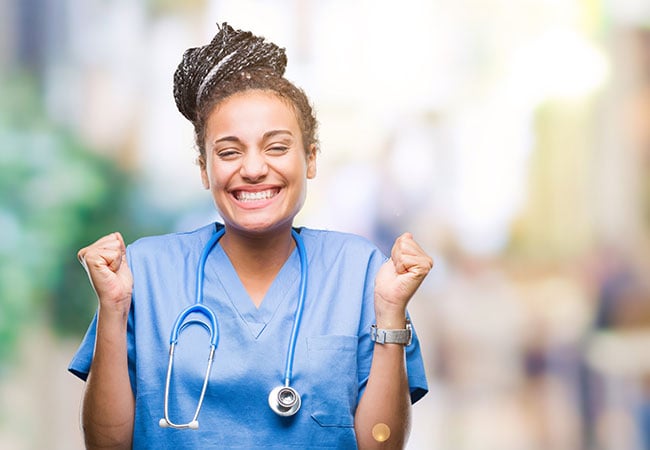 Onward and Upward
It's Not just Our Slogan; It's Our Way of Thinking.
Onward Healthcare was founded with the mission of providing the highest-quality travel nursing jobs to clinicians nationwide.
Your Next Career Move
If you're looking for more freedom and flexibility, then look no further than a career in travel nursing. What is a travel nurse? Travel nursing gives you the freedom to choose where and when you work, leading to greater work-life balance and a more fulfilling career.
Sign Into Your AMN Passport Account Now
The Most Downloaded Travel Healthcare App Designed by Nursing and Allied Healthcare Professionals.
We know life can get busy. That's why we created the AMN Passport app with you in mind. Our highly-rated app will help you find, book and manage your next healthcare assignment, all from the palm of your hand.
AMN Passport puts you on the fast track to your next job. Receive instant job match notifications when you download AMN Passport today.

Onward Experience
The one word I would use to describe working with Onward is "wonderful." Wonderful assignment with a wonderful company!
My rep and the support staff were awesome! They were available and helpful, made the process easy. This was my first experience as a travel nurse and am now living on the beach in Ventura, CA! I am now living my dream.
I have had interesting assignments in great locations working at top rated facilities! I have enjoyed the opportunity to work with many amazing people and caring for many culturally diverse patient populations as a travel nurse.
Latest Nursing Blogs
Discover the latest in nursing news and advice from our expert team. View the Blog
Learn More About Travel Nursing
Connect with a Recruiter Today