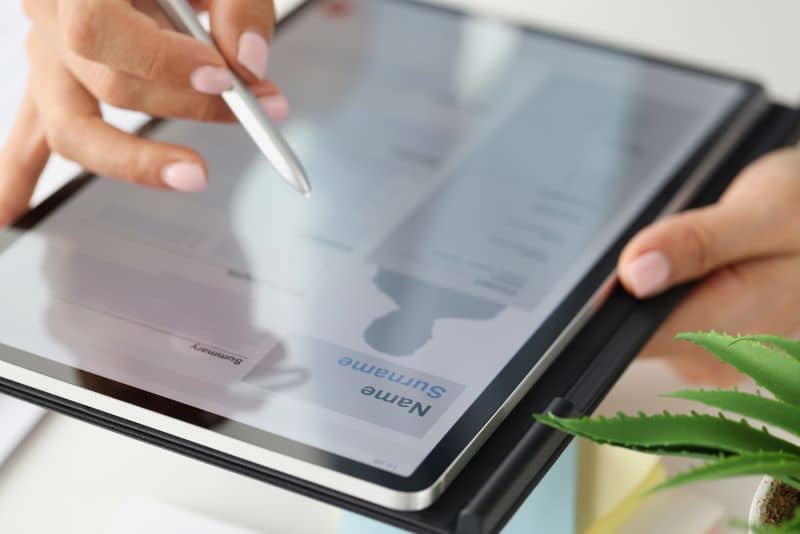 10 Nursing Resume Mistakes To Avoid
You know you'd be great for that nursing job, but you've got to sell yourself first. And your professional nursing resume is just the tool to do it.
Registered nurse resumes that stand out from the crowd are accomplished through proper planning, careful review, and continual refinement. It's also important to avoid common pitfalls that could knock your nursing resume out of the running.
So how do you know what NOT to do? Onward Healthcare reached out to an accomplished nursing leader to get the scoop on nursing resume don'ts.
10 common mistakes to avoid in your nursing resume:
1. The wrong content, or missing content
The right content for a registered nurse resume includes your contact information, level of education, licenses and certifications, employment history, professional affiliations, accomplishments, and any honors or awards. You should also include experience with specific equipment and/or electronic medical records (EMRs), particularly if it applies to the job you are seeking.
Don't include information about your hobbies and other personal information, unless you have used your nursing abilities in a volunteer role. You also don't need to include unrelated jobs.
Resumes that are thorough yet concise and easy to read have the best chance of being considered.
2. A rush to finish
Winning nurse resumes take time to develop and proofreading is necessary to ensure content is accurate, advised Anne-Marie Schenk, BSN, MBA, RN, NE-BC, a chief nursing officer at Summerlin Hospital Medical Center in Las Vegas. Do multiple checks for content, grammar, spelling, and punctuation.
"Your resume paints a picture about you and your employment skills," Schenk remarked. "To be noticed, it needs to be carefully crafted and to the point."
3. Red flags in your employment
"Length of employment is a red flag for me, so be sure to clarify these types of issues," Schenk said.
"Let's say you've had three different jobs in 18 months. As a reviewer, I'd be looking for reasons why you moved from job to job so often. Perhaps you started out in a certain job role and during that time you became more specialized or were promoted due to your success in leadership roles. If that's the case you'd need to briefly explain why you changed jobs so often."
4. Poor use of action words and keywords
It's important to include action words that describe what you did that led you to seek the position you feel qualified for, Schenk pointed out. You should also try to incorporate keywords that were used in the job description. But be smart about it. Don't just stuff your resume or overuse certain terms.
"My suggestion is to not load up a page with a lot of words," Schenk said. "I read a resume within two minutes. Should you include three pages of text, I may miss something important that you want to convey to me."
5. Fuzzy professional goals
Hiring managers want to place candidates in the nursing jobs that are right for them. While many talent officers no longer recommend including your objective on your resume, you still want to be clear about what you are seeking and be able to explain how this job matches your goals.
You can and should adjust the wording in your resume to clarify how you fit this role, whenever possible. A cover letter, email, or comment section in an online application can also be used to highlight your most relevant experience and qualifications.
If you are interested in new roles within your own healthcare organization, take the time to discuss your nursing career goals with your supervisor so he or she can help guide you.
6. Hidden accomplishments
Don't assume that a potential employer can tell what role you played in that successful project. Make it clear!
Professional accomplishments are eye-catchers that include situations when you used personal initiative to recognize and solve problems. Point out the specific results, too, such as how patient care services were improved or how much time and money was saved in the process.
7. Entitlement despite gaps
If you have been away from bedside nursing for a while, you may want to indicate that you are ready and willing to brush up on your skills.
"In these situations, I wouldn't toss resumes," Schenk explained. "Instead, I'd ask a human resources department manager to invite candidates to come in for more review. At that time I'd ask them, should they be hired, would they be willing to join our gap program that would give them the education and didactic support they'd need to progress within our hospital system?"
Nurse candidates who agree with this plan tend to get the jobs they're seeking, she added.
8. Apologies for the lack of experience
New graduate nurses often have difficulty finding jobs because they lack hospital experience. But don't let that hold you back.
Instead, Schenk recommends getting in touch with the professionals who do the hiring. This will ensure that your registered nurse resume isn't overlooked, and they will better understand how your skills connect with their nursing jobs.
"When graduate nurses land their first jobs they become eligible for the job of their dreams and then they're golden," she said.
9. References
Surprised? This once-common tactic has become outdated in many fields. Don't list references on your nursing resume unless they are requested by employers. If that's the case, be selective about your choices and ask for permission to include their names in your resume or online application. It's important to let your nursing references know they may be contacted by an employer.
Travel nurse candidates are normally asked to supply their references during the application process, so it helps to have this information ready to go.
10. Feedback from your fans
You don't want someone to tell you everything looks great, no matter what. Ensure those you ask to review your resume are willing to give you unbiased feedback "through many eyes."
"I often ask 4-5 people to review my resume before sending it out," Schenk remarked. "This action helps you to avoid mistakes that may deter you from reaching your career goal."
Onward Healthcare is recruiting talented nurses in a range of specialties across the U.S.