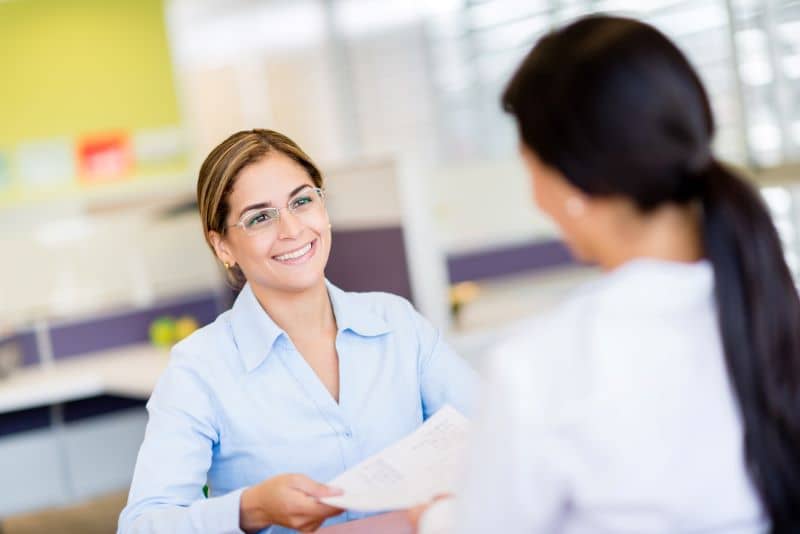 5 Questions To Ask During Your Nurse Interview
Getting ready for your nurse interview?
The U.S. Bureau of Labor Statistics reports that the number of nursing positions will increase by 15 percent between 2016 and 2026, resulting in the addition of 438,100 new nursing jobs.
This growth rate is much higher than the norm, primarily due to the Affordable Care Act and our aging population.
These statistics show that nurses will often have their choice of nursing jobs, making it particularly important for them to ask the right questions during their nurse interview.
[FIND travel nursing jobs throughout the United States within your area of specialty]
Nurse Interview Tips: 5 Questions to Ask During Your Nurse Interview
1. What have other nurses in this position done to help them succeed?
This nurse interview tip helps you understand the expectations of the job and whether you have the necessary skills and experience to meet them.
If the interviewer says something like "Our last nurse was successful because she saw 50 patients per day," you can expect to work in a busy environment with a lot of patient churn.
If the answer is "We measure success by generated revenue," you know leadership will be keeping an eye on what procedures are billed.
2. Do you have any concerns about my ability to succeed in this position?
The answer to this nurse interview question provides you with an opportunity to demonstrate your willingness to be coached on your weaknesses. The ability to admit your shortcomings can also help you prepare for the next interview, even if you don't get the job.
Healthcare recruiter Jessica Miller also notes that nurses have to be aware that they might not be fully qualified for the job; a hiring manager might bring up a necessary skill or credential that the nurse doesn't have.
[RELATED: How To Craft The Perfect New Grad Nursing Resume]
3. Why is the current nurse leaving this position?
Asking this question in a nurse interview can give you an idea of the demands of the position.
However, you should also bear in mind that the decision to leave a nursing position is often based on personal reasons as well as professional ones.
4. What challenges do you expect the nurse accepting this role to face in the short and long term?
All nursing positions have their drawbacks, but it's important to know if you'll be able to handle them.
The answer to this nurse interview question also gives you a chance to emphasize qualifications that are particularly beneficial for the position.
5. Will I be mentored?
Nurses are often expected to be leaders in a hospital, even when they're still new to nursing themselves.
This nurse interview question gives you an idea of the professional support you can expect to receive.
By asking the right questions when you interview for a position, you evaluate the potential company just as they evaluate you.
That allows you to make informed decisions about whether or not you want to take the next nursing job offered to you.