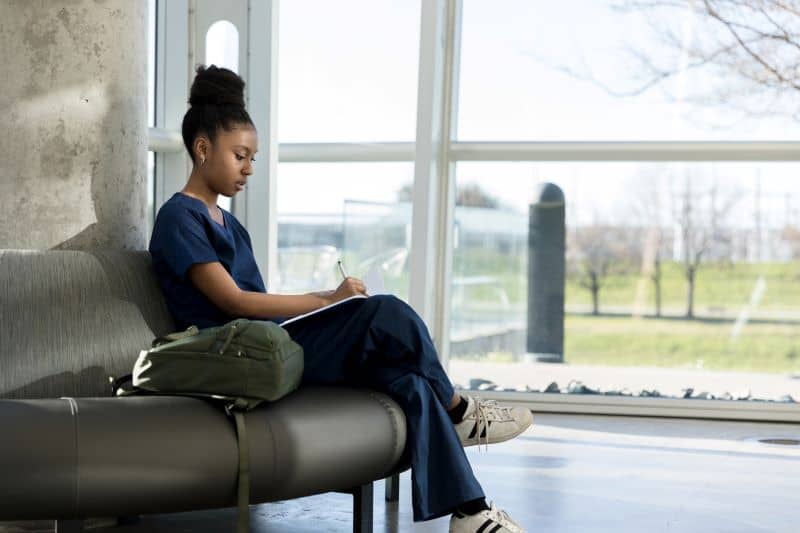 5 Tips for Writing An Effective Nursing Cover Letter
Stuck on how to write an effective nursing cover letter?
Finding a nursing job can be challenging, but when you present a well-crafted nursing cover letter, it can help you stand out from the crowd.
Below are five tips for writing a successful nursing cover letter. Use these actionable tips to write a compelling registered nurse cover letter.
How To Write an Effective Nursing Cover Letter
1. Modify It for Each Facility
Every hospital, doctor's office or healthcare facility you apply to has its own unique set of qualifications and desired experience in mind for the position they're trying to fill.
In the same way, each nursing cover letter you write should be tailored to the job you're applying for.
Spend some time researching the culture and characteristics of the healthcare facility you're applying to and incorporate those elements into your registered nurse cover letter.
2. Keep it Brief
Focus on sharing your passion and interest in the position, demonstrating your nursing talents, and expanding on your education and training.
Your nursing cover letter should be one page long, single-spaced, and typed in a professional, business-letter format.
Formatting a cover letter for nurses as a business letter means it should include the date, the employer's mailing address, and your address at the top.
See these nursing cover letter samples for more details on this layout.
See these nursing cover letter samples for more details on this layout.
3. Show Your Passion
The first paragraph of your body should explain your passion for nursing and why it's such an important part of your life.
This section is going to be different for everyone: be specific in explaining your passions and tailor it to the position you're applying for.
[RELATED: Do I Need A Nurse Resume Objective In My Resume?]
4. Promote Yourself with Enthusiasm
In the next section, focus on highlighting your strengths and go over your qualifications, accomplishments, education, and specialized training.
While this information should be listed in your resume, this is an opportunity to relate your credentials to the position you're applying for.
5. Share Personal Stories if You Have Them
Personal stories are usually remembered, and if you have a particularly poignant example, be sure to include it.
It might be a small example of a patient who influenced your life in a positive way during an internship, or it might relate to a close family member.
Whatever it is, be authentic and keep it concise, yet memorable.
When you keep these tips for writing a great nursing cover letter in mind, you can help yourself land a job that's a great fit for your skills, qualifications, training, and education.