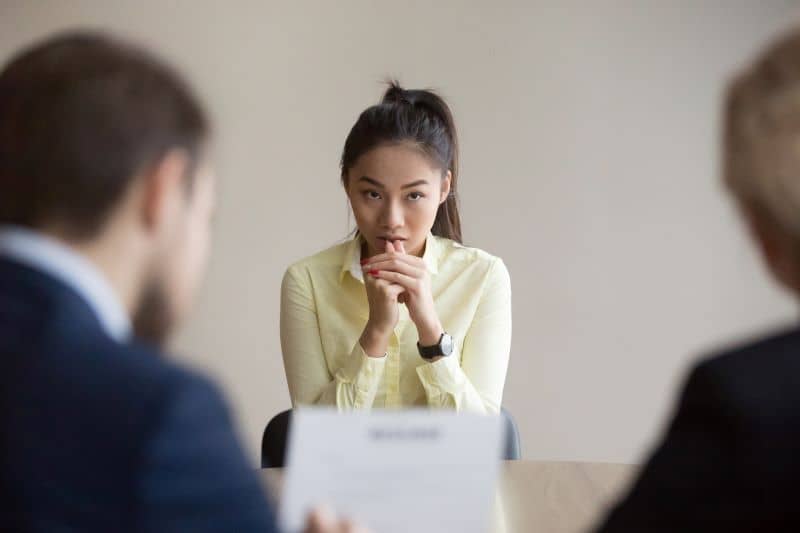 6 Interview Tips For Nurses Who Hate Interviewing
You got into nursing because you love helping people – not because you love interviewing.
Unfortunately, this is a necessary part of getting a quality nursing job in the healthcare field. Employers need to verify you're capable and to do that, they'll put you in the spotlight.
These interview tips for nurses can help you calm your nerves, play it cool, and walk away with your ideal nursing job.
[APPLY with Onward Healthcare to start working with one of our recruiters and begin your own travel nursing adventure.]
6 Effective Interview Tips for Nurses
1. Study Nursing Interview Questions and Answers
Whether you're applying for a job at a hospital or clinic, chances are management will be asking you similar questions in the interview.
One of the best interviewing tips for nurses is to study these questions in advance and prepare your answers. Some questions that might come your way include:
What is the most difficult part of being a nurse?
Do you like working alone or with a team?
What would you do if a patient was constantly complaining about pain?
What are your top skills/weaknesses?
Where do you see yourself in five years?
Why do you want this job?
2. Dress the Part
Clothing plays a big role in your confidence and self-esteem, meaning that one of the biggest interview tips for nurses is taking your outfit seriously.
Women should wear a skirt or pantsuit with a blouse and jacket, while men should wear a suit. Both sexes should wear dress shoes, but women should keep their heels low or flat and avoid open-toed shoes.
Hair and makeup should be neat and natural. When you're finished dressing, you should feel like a powerful executive on their way to purchasing the hospital.
3. Memorize Your Resume
It's important to know your resume from front to back.
The interviewer will pick up on your nervousness if you keep glancing down to verify your job history and education.
Instead, create the perfect nursing resume and memorize all the details so you come off as cool and collected when asked about yourself.
4. Ask Questions
Another one of the important interview tips for nurses is to always remember to ask questions. The interview isn't just for the interviewee to learn more about you.
It's also your best chance to learn more about the job and if it's right for your personal and professional needs. Ask whatever you think will help you, such as the work culture, job responsibilities, and overtime pay.
5. Research the Facility
When it comes time to ask questions, make sure you're not asking anything that could have been answered by a simple Google search.
For example, asking about how big a facility is or what benefits they provide is something that's probably listed on their website. Asking this in the interview will make you seem unprepared.
6. The Most Crucial of All Interviewing Tips for Nurses – Be Yourself
Let's face it – at the end of the day, if you put on a fake front for the interview, you'll be found out pretty quickly once you start the job.
Just be yourself. Since you're a nurse, you already have great attention to detail, resilience, and caring nature. Let these qualities shine through without trying to put them on too thick.
Chances are, whoever is interviewing you will be able to see these qualities without you going over the top.
Interviews can be tough, even if you're a seasoned nurse. Use these interviewing tips for nurses to help your job search go well.