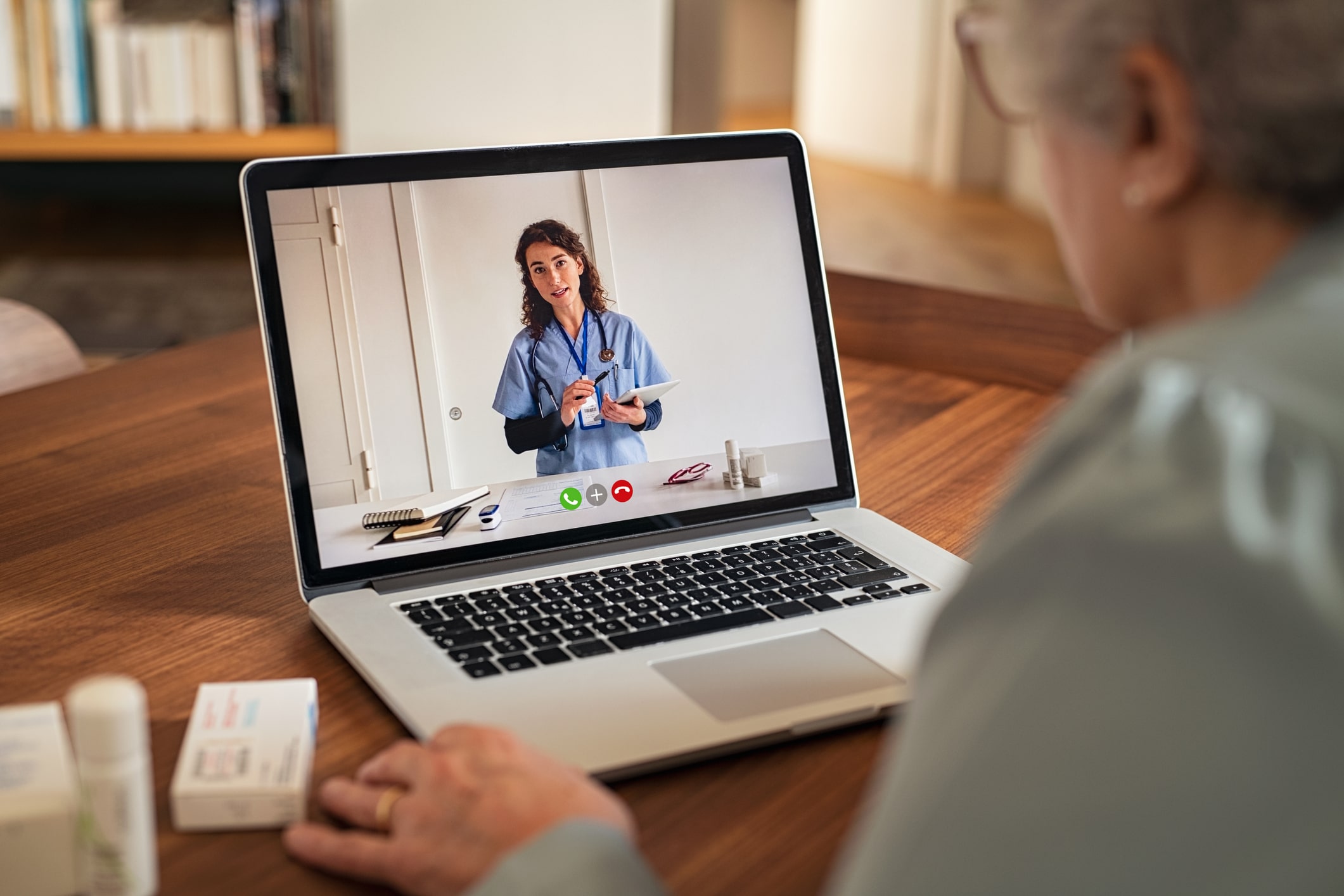 Step Up To A Successful Telemetry Nursing Career
Telemetry is the term used for the remote monitoring of patients' vital signs. Electronic equipment, including an electrocardiogram (ECG) and other devices, collect the data, which is then transmitted to a central location for review by a nurse or other healthcare professional.
"Telemetry technology is used most frequently in acute care settings, such as hospitals, for patients with acute care diagnoses including cardiac, pulmonary and multisystem problems," explained JoAnne Konick-McMahan, MSN, RN, PCCN, a certification practice specialist with the American Association of Critical-Care Nurses (AACN).
Progressive care units, sometimes called step-down units, also use telemetry technology to keep tabs on patients' vital information.
And there's growth in this kind of nursing specialty, too. Many healthcare organizations found they needed more nurses with telemetry experience during the pandemic. But even beyond crisis response jobs, there seem to be many opportunities for telemetry nurses on the horizon.
"As more procedures move to outpatient settings, the need for nurses with telemetry education and skills has increased in the healthcare world outside the hospital setting," noted Konick-McMahan. "Future use of models such as hospital care at home using remote telemetry monitoring may be a new way for nurses to use telemetry education, skills and abilities."
It's a challenging specialty, to be sure, but that's part of what makes it so worthwhile, according to Sandra Sabas, RN, a travel nurse with telemetry experience whose longtime dream has been to become a cardiovascular ICU nurse.
"Learning the ropes can be frustrating at first, but the sense of accomplishment you'll feel after confidently identifying and treating a lethal arrhythmia is addictive," she said.
3 Strategies To Advance Your Career In Telemetry Nursing
1. Learn as much as you can.
If you're intrigued by the prospect of using telemetry as a part of your practice, get ready to start learning.
"Continuing education, curiosity and seeking learning are key to a successful telemetry nursing practice," said Konick-McMahan.
Many hospitals and healthcare organizations offer telemetry and ECG interpretation courses that you might find useful, according to Anne Dabrow Woods, DNP, RN, CRNP, ANP-BC, AGACNP-BC, FAAN, who serves as chief nurse of health, learning, research and practice at Wolters Kluwer. Or you could search out other educational opportunities online to build your skill set and earn professional development credit.
"Adding the skill set of telemetry/12-lead ECG interpretation to your portfolio is a great way for nurses to demonstrate they are committed to lifelong learning and competent practice and can open the doors to advance and boost their career," she said.
2. Get certified in progressive care or telemetry.
Hands down, one of the best ways to advance your telemetry nursing career is to get certified. Telemetry nurses typically can earn more money after earning a certification, and employers are eager to find nurses who can demonstrate this added level of competency.
"With hospitals working at full capacity, the need for progressive care certification is even more important today because nurses need the knowledge to care for patients who are highly acute," said Linda M. Bay, DNP, RN, ACNS-BC, PCCN-K, CCRN-K, a nurse consultant with the VA Office of Inspector General who also has served on AACN's board of directors.
For example, nurses can pursue the PCCN (adult) certification or the PCCN-K (adult) certification from the AACN. The PCCN certification is for nurses who provide direct care to acutely ill adult patients regardless of their physical location; PCCN-K certification is for nurse leaders, educators and others who influence the care delivered to acutely ill adult patients but do not primarily provide direct care.
Another option: the National Telemetry Association offers a Telemetry Certification in Cardiac Arrhythmia Interpretation, and the exam can be taken online.
Certification shows that you are committed to patient safety, said Konick-McMahan. Studying for the PCCN, for example, expands your depth of knowledge and maintaining certification shows that you're staying current in your specialty area. "Ultimately patients benefit from the nurse's certification," she said.
3. Work as a telemetry travel nurse.
Want to get some useful experience and make extra money? Consider a travel assignment for your next telemetry nurse job. Numerous healthcare organizations were eager to hire telemetry travel nurses for crisis response positions as the COVID-19 pandemic unfolded, but even now, many have openings for nurses interested in putting their telemetry skills to work.
"We have hundreds of telemetry nurse jobs we are needing to fill all over the United States," said Jackie Nelson, senior recruitment manager for Onward Healthcare.
If you're interested in pursuing a travel telemetry nursing job, know that one year of on-the-job experience, plus ACLS and BLS certifications, are required, according to Nelson. Also, great references are always helpful for getting hired.
Nelson suggested talking to a recruiter to find out which telemetry opportunities might be a good match. If you see something that interests you, let your recruiter know ASAP. The highest pay rates tend to fill first, as do travel nurse telemetry jobs in certain areas of the country.
Onward Healthcare has thousands of travel nursing jobs across the U.S., including jobs in telemetry and nearly every other nurse specialty.
FIND TRAVEL NURSING JOBS or APPLY WITH ONWARD to start working with a recruiter.