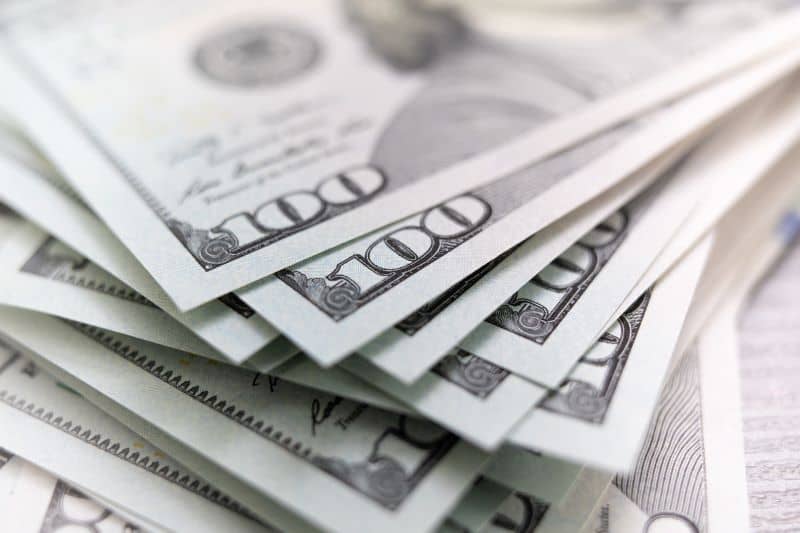 The 5 Highest Paying Nursing Specialties
Curious how your registered nurse pay compares to other nursing jobs? The top five highest-paying nursing specialties might surprise you, especially as everyone watches on the news the intensive care nurses caring for an avalanche of critically ill COVID-19 patients.
Average Salaries For RNs
The U.S. Bureau of Labor Statistics indicates the median pay for registered nurses (RNs) in 2019 was $73,300 annually.
Several other organizations monitor and report annually on salaries for nursing jobs.
The Medscape RN/LPN Compensation Report 2020 reported average annual gross earnings for RNs in 2019 at $81,000, up to $1,000 from 2018. It also showed that 57 percent of RNs made more money in 2019 than in 2018. Men continue to earn more than women, by about 5 percent.
In their 2020 Nurse Salary Guide, education provider Elite Healthcare also reported that men in nursing are earning more than women, with the greatest gap occurring among nurse practitioners.
None of these surveys include reports of travel nursing salaries, which tend to be higher than staff salaries.
Highest Paying Nursing Specialties
Unlike most of the surveys, Elite's report also provides salary information for different specialty areas. The top five highest-paying nursing specialties in their survey include:
Trauma RNs reported the highest annual average salary at $134,882. Trauma nurses provide care to patients with a broad range of injuries, across the continuum.
"Trauma nurses have the specialized knowledge, experience, resilience and compassion needed to care for the varying injuries that people sustain," said Maria McMahon, MSN, RN, PNP-PC/AC, TCRN, president of the Society of Trauma Nurses and trauma program manager at Boston Children's Hospital. "All of the nurses who work in these locations are trauma nurses, they are unsung heroes."
"The first point of contact for a trauma nurse are those on a critical care transport team whether by air or ground when they stabilize an injured patient at the scene or for transfer to a tertiary care or higher-level trauma center emergency department," McMahon added.
"After the emergency department resuscitation, the next phase of trauma nursing is just as important to ensuring optimal patient outcomes," she continued. "The intensive care unit is where continued stabilization occurs, and secondary injuries and complications are prevented while striving to achieve the goal for the patient to return to their pre-injury physiology."
Trauma nurses also serve as trauma program managers, injury prevention coordinators, researchers, educators, registrars, and in other administrative and in academic roles.
Veterans Affairs RNs indicated they are paid on average $110,655 per year. These nurses work for the Veterans Health Administration in a variety of inpatient and outpatient roles. The VA operates 170 medical centers and 1,074 clinics and cares for military veterans.
Burn care RNs reported averaging $105,000 annually. Burn nurses care for people who have experienced a burn injury and promote recovery. Last year, the American Nurses Association (ANA) recognized burn nursing as a nursing specialty.
Informatics RNs earned on average $99,524 annually, according to the Elite survey, but the HIMSS 2020 Nursing Informatics Workforce Survey found nurse informaticists earn a base salary of between $61,000 and $115,000 annually.
Informatics nurses blend nursing with information and analytical sciences. According to ANA, informatics nurses "identify, define, manage and communicate data, information, knowledge, and wisdom in nursing practice."
Infection control RNs earn $86,566 annually on average. These specialists are also called infection prevention nurses. They help in identifying and preventing the spread of pathogens in healthcare facilities.
"Infection preventionists (IPs) enter the field through a variety of healthcare disciplines, including nursing, public health, epidemiology, medical technology, and microbiology," explained Ann Marie Pettis, RN, BSN, CIC, FAPIC, the 2021 President of Association for Professionals in Infection Control and Epidemiology (APIC). "IPs are the only health professionals whose sole focus is the prevention of infection in hospitals and other healthcare facilities."
Pettis added that IPs "work in a variety of settings, including acute care hospitals, nursing homes, and ambulatory surgery centers. They receive specialized training to develop evidence-based practices to prevent the spread of infection and protect patients and healthcare professionals, including protocols for hand hygiene and the proper use of personal protective equipment."
"During the COVID-19 crisis, the role of the IP as coach and mentor has been critical," Pettis added. "It's the job of the IP to make sure healthcare workers practice proper hand hygiene and follow every step needed to deliver safe patient care."
APIC supports IPs with education, practice guidance, advocacy, competencies, and access to a network of 16,000 members implementing APIC's patient-safety mission.
Nursing and the care of others can bring much joy and happiness. While RN salaries remain important, it's even more vital to find meaningful work that fits with one's interests and passions.
Onward Healthcare has thousands of high-paying travel nursing jobs, in a variety of nursing specialties.
FIND TRAVEL RN JOBS or APPLY TODAY to connect with a recruiter.