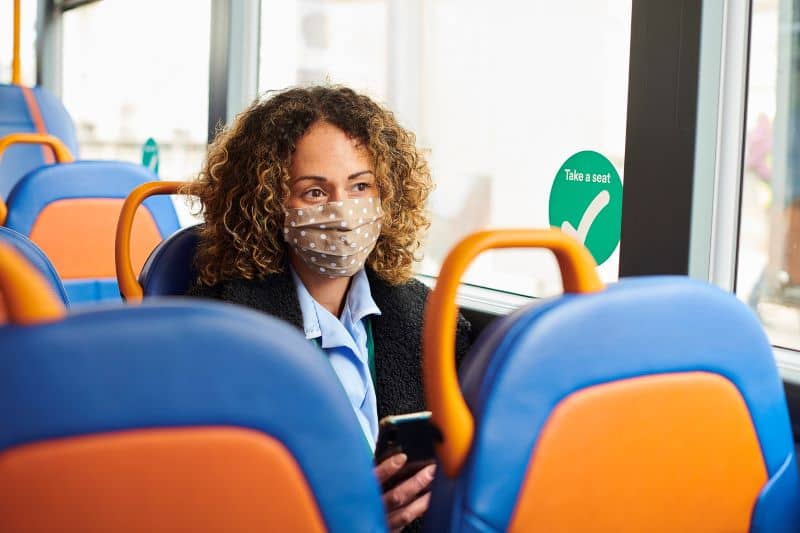 5 Reasons New Grad Nurses Should Consider Travel Nursing
New grad nurses have the world at their feet. Whether graduation represents the fulfillment of a lifelong dream or a second-career transition for you, it is the culmination of years of hard work.
Yet, it's just the beginning.
As a new grad nurse, you may still be wondering where your nursing career will take you. And that's okay!
Today, there are more options for new grad nursing jobs and careers than ever before. There are literally hundreds of choices for new grad nurses.
One unique opportunity for new grad nursing jobs that you might want to consider is travel nursing.
What is a travel nurse? With these short-term travel jobs, you can continue to work in your specialty—but you can choose the location and setting.
Assignments are usually 8-13 weeks and include free, company-provided housing, travel reimbursements, and many employee benefits.
Just a few years ago, new grad nurses had to wait years before they could apply for a travel nursing gig. Not anymore.
Some employers still require 1 to 2 years of on-the-job experience, but others will consider candidates with 9 to 10 months of experience.
RELATED: 10 Common Mistakes New Grad Nurses Make
1. Build Your Résumé.
As a recent new grad nurse, you can get top-tier experience as a travel nurse, at facilities ranging from Magnet hospitals and academic medical centers to children's hospitals, outpatient clinics, and other types of healthcare facilities.
You'll hone your nursing skills, grow personally and professionally, and make yourself more attractive to future employers.
Tip for new grad nurses:
Be open-minded! Travel nursing assignments may expose you to locations and specialties that weren't even on your radar.
Many travelers have discovered their passion for assignment, which steered their careers in a new direction.
2. Learn From Other Nurses
One of the best ways to learn the ropes as a new grad nurse is from the day-to-day experiences, working in the trenches with fellow nurses.
You'll learn so much from watching and working with experienced nurses and physicians during your assignments.
In addition, you'll have the chance to discover how different facilities approach challenges and develop best practices.
Each assignment starts with an orientation, and new grad RNs in Onward's Early Career Program can get additional mentoring and support.
Tip for new grad nurses:
Soak it all in! Travel nursing enables you to work in different settings and make valuable connections.
Take advantage of this unique opportunity and soak up all the information you can.
3. Experience Fun and Adventure—on someone else's dime
When you're not working, you'll have plenty of time to explore your new environment. It's a little like being on an extended vacation, but without incurring housing and travel expenses.
You can even plan your assignments around specific areas that you'd like to visit. So start making a list!
Tip for new grad nurses:
Do your homework! Before starting your assignment, do some research on the area in which you'll be living.
Jot down places you'd like to visit or activities you'd like to do. For instance, plan a day trip to a national park or catch a professional sports game.
4. Take Control with Flexible Options
Your recruiter can work with you to help you find new grad nursing jobs that work for you and your needs. Even if they change.
You can take an assignment in one location, take a short break, and then switch to a different location. Or you may be able to extend your assignment.
Where else can new nurses have so much say over where and when they want to work?
Tip for new grad nurses:
Keep open communication! The nurses who get the most out of travel nursing are those who keep honest and open communication with their recruiters.
Be upfront with your recruiter about your needs and wants, as it will make for a better overall experience.
5. Earn a Good Salary and Benefits
You'll earn a competitive salary while taking on a travel nursing job. You can even earn shift differentials and bonuses.
You won't have to worry about paying for your travel expenses or insurance, either, because Onward's travel nurses receive free housing, travel reimbursements, a comprehensive benefits plan, and free continuing education.
Tip for new grad nurses:
Before jumping into travel nursing, educate yourself on the various different benefits and salary options. Learn more about a travel nursing salary and benefits.
As you consider the best new grad nursing job for you, you'll undoubtedly discover more about yourself and your interests.
Additional Tips For New Grad Nurses
If you're not quite ready to move far away, talk to a recruiter about taking a "local" travel position or one that can keep you close to home, where you can visit often. Or bring a friend, family member, or pet along on your assignments to keep you company.
If you already have 6 to 9 months of nursing experience, go ahead and start the application process, so you can be ready when your dream job becomes available.