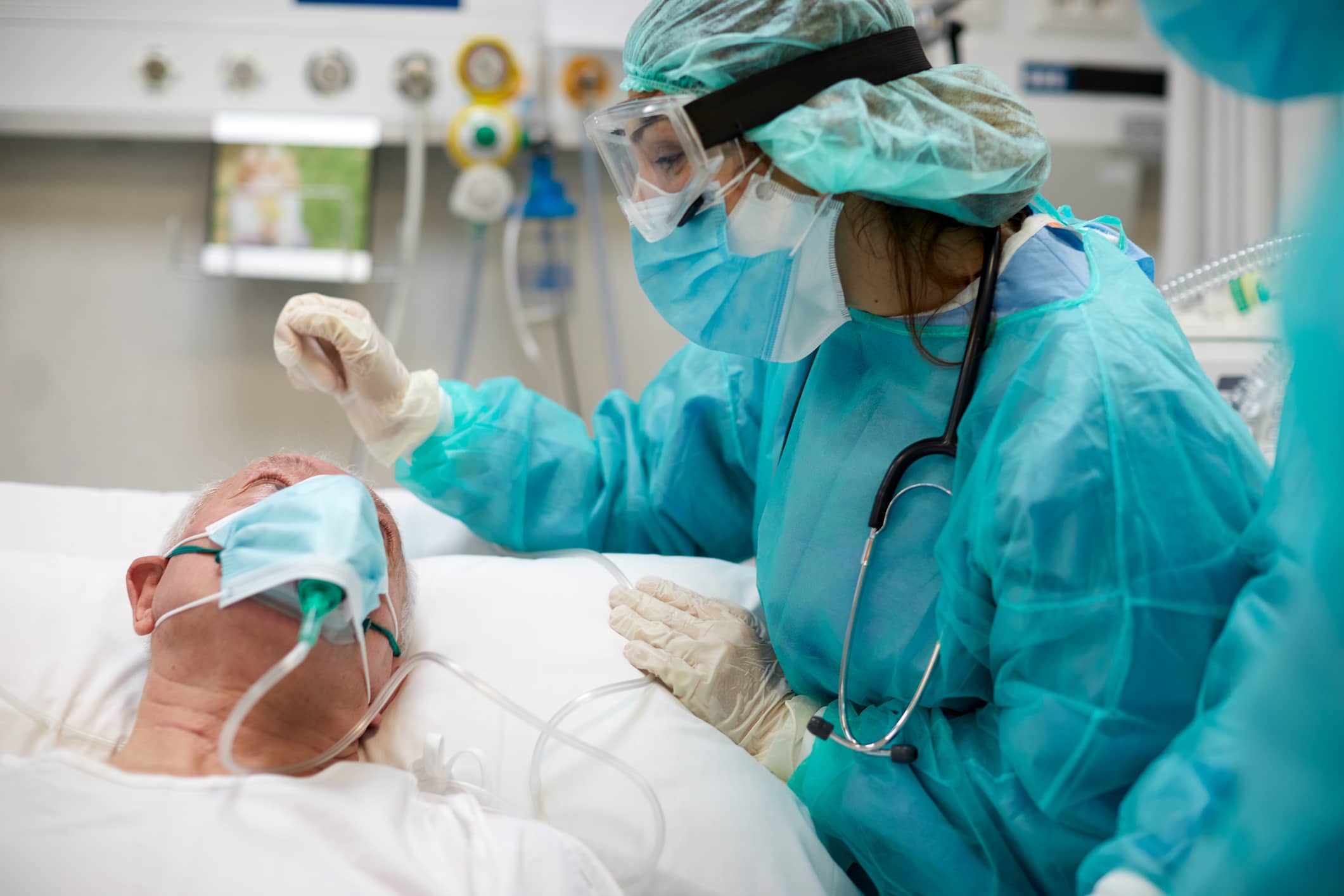 7 Must-Have ICU Nursing Skills Needed To Succeed
Understanding which ICU nurse skills are most important matters to RNs interested in exploring critical care and current ICU nurses who would like to focus on improving their own nursing skills.
By learning more about everything from interpersonal communication to critical thinking, nurses can upgrade their own career prospects while also offering better patient care.
Essential ICU Nursing Skills:
1. Technical Skills
Every list of ICU nurse skills starts with comprehensive education and hands-on technical ability.
That makes sense, as ICU nurses are often tasked to perform or assist with key procedures such as inserting a central line, monitoring a patient's neurological status, facilitating ventilatory support, administering medication and much more.
These skills are so demanding that it's often difficult to find qualified staff, leading to nursing shortages and other professional hardships that make technical proficiency and the other skills below even more imperative.
Focusing on continuing education and expanding your procedural repertoire is a great way to improve your ICU nursing skills and snag the attention of recruiters, too, but most significantly it ensures proper patient care.
2. Passion for the Job
Working in the ICU is incredibly challenging. The hours can be long and caring for critically ill and unstable patients is emotionally and physically demanding.
That said, ICU nurses who are passionate about their specialty may find it easier to appreciate the good days and file away small rewards — such as improvement in a patient's health or a kind word from a patient's loved one — to draw from when anxiety and fatigue are at their highest.
Critical care is not a job that should be taken lightly or done just for the financial reward. Without passion, nurses may find it harder to deal with combative patients, put up with bureaucracy, endure taxing schedules and commit to what can be a grueling profession.
3. Ability to Work on a Team
Being a team player is a critical ICU nursing skill. In the ICU, nurses are just one part of a complicated and endlessly intertwined healthcare system.
There are also physicians, nurses, specialists, aides and other medical professionals who have jobs to do. No one can effectively do their job without communicating with everyone else on the team.
Studies have found a link between poor team communication and everything from high turnover rates to plummeting morale —none of which is good for nurses or those in need of medical attention.
4. Fantastic Organizational Skills
Nursing is not an ideal job for those who struggle with multitasking. Organization is high on the list of ICU nursing skills because the job is complex, and chaos is disruptive and dangerous.
According to a study conducted by researchers at Johns Hopkins, medical errors are now the third leading cause of death in the United States.
The study goes on to say that while some errors are due to insurance-related issues or other system problems, other mistakes are linked to gaps in protocol, variations in physician practices and poorly coordinated care.
All of these causes could theoretically see improvement with increased organization. ICU nurses who learn smarter ways to nurse chart and track communication are a benefit to patients and the healthcare system as a whole.
5. Tenacity in the Face of Difficult Situations
When a patient's family is facing less-than-positive news or a routine procedure has an unexpectedly poor result, it's easy to internalize that pain and disappointment.
The last thing a sick patient or upset loved one needs is a nurse who is too timid or emotionally unsteady to be effective.
Jaqueline Rigner, a PICU nurse at Shriners Hospitals for Children - Chicago, agrees. "A PICU nurse needs to be strong to get through tough situations but have a caring heart."
That balance of emotional fortitude and empathy is a hard ICU nursing skill to come by, but the best ICU nurses strive to find that kind of professional and personal harmony.
6. Ability to Evaluate Ever-Changing Situations
While most lists detailing important ICU nurse skills focus on education and technique-related abilities, mental competence deserves a look too.
Naomi Czyscon is also a PICU nurse at Shriners Hospitals for Children – Chicago, and she seconds the importance of passion and organization while adding that nurses must have "great critical thinking skills."
Patients in the ICU may deteriorate quickly, necessitating rapid decision making and almost instantaneous action.
These situations could quite literally be a matter of life and death, so being able to scrutinize data and consider all possible options in a matter of seconds is invaluable.
7. Plan for Self-Care
ICU nurses spend so much time tending to others they often forget to care for themselves.
Dealing with high levels of stress over a long period of time can be detrimental, and with 70 percent of nurses reporting feeling job-related burnout, it's more pressing than ever that we recognize self-care as a legitimate ICU nursing skill.
Taking time to exercise, curling up with a good book, meditating, cooking, volunteering, enjoying outings with friends, or going on a weekly hike are all ways to minimize mental and physical pressure.
No matter where you are in your ICU nursing career, familiarizing yourself with this list of essential ICU nursing skills is good for your job, your happiness and your patients' well-being.
Put your hard-earned ICU nursing skills to work with a nursing job from Onward Healthcare.