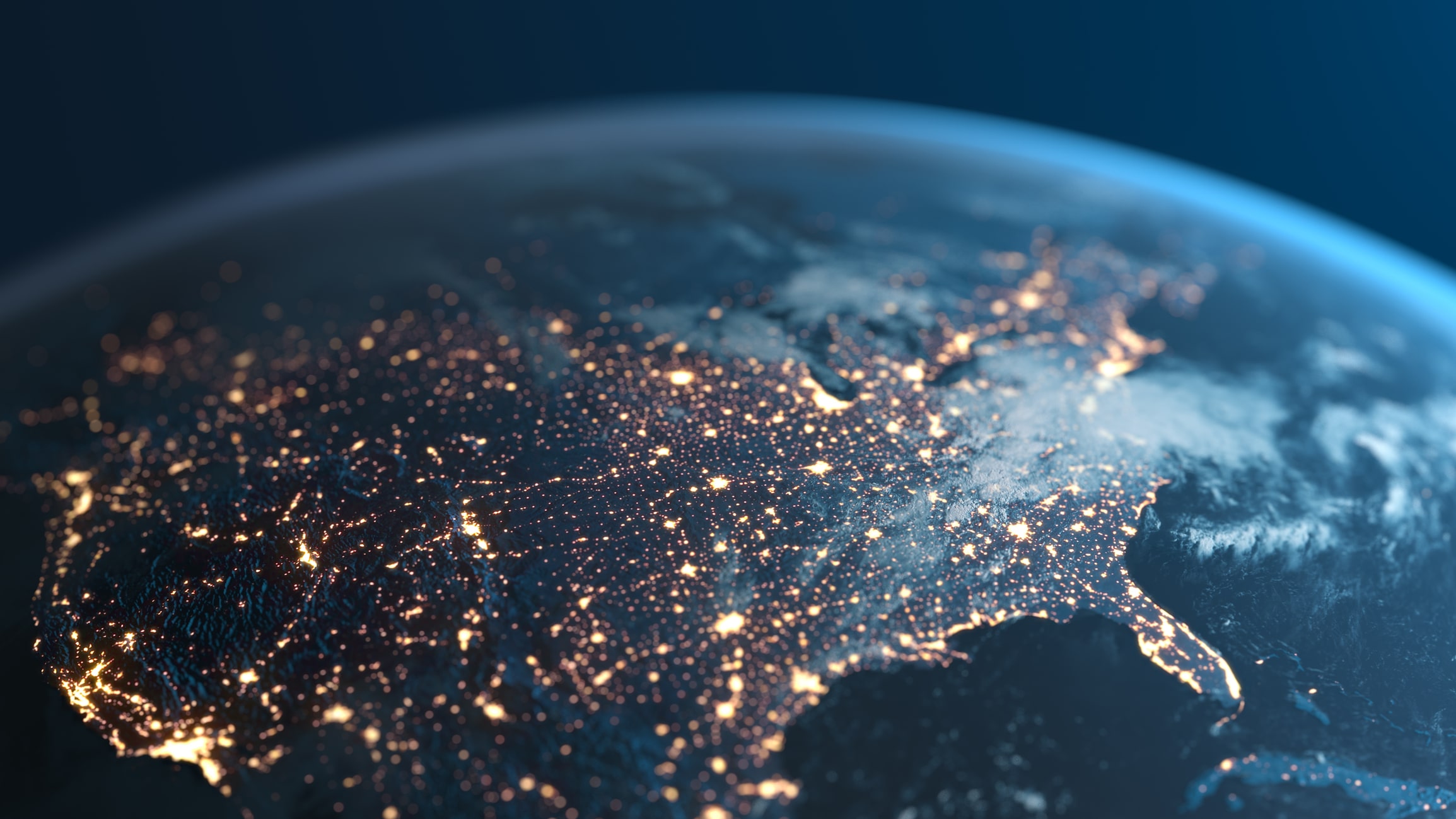 The 15 Best Cities For Nurses
Not sure where to take your next nursing job? These cities should be on your list.
You can't beat travel nursing for finding adventures and resume-building, but are there other factors to consider when creating your bucket list of locations? How do you determine the best cities for nurses?
Quality of life, amenities, job opportunities, nursing salaries, cost of living and even the city's personality or vibe are all important considerations.
Your professional growth and personal enjoyment are both important to the team at Onward Healthcare when we work to find the best opportunity and the best city for nurses on each travel assignment.
LIVE AND WORK in your favorite city with travel nursing jobs from Onward.
We don't want you to miss out on some of best spots in the country, especially those that might not be on your radar. So take a closer look at these top cities you just might want to call home—for either a temporary travel assignment or a permanent move.
The 15 Best Cities For Nurses
1. Boston, Massachusetts
With 17 top-ranking hospitals and medical centers, Boston is a nurse's dream city. In fact, according to a ranking by financial research firm ValuePenguin, Boston is No. 8 on a list of best cities for nurses when considering median salary, cost of living and the demand. If the sophistication of history-rich Boston doesn't suit your style, consider living and/or working in its suburb of Cambridge, which Trip.com ranked one of the hippest mid-sized cities for its fantastic "geek culture."
2. Des Moines, Iowa
Des Moines is not your stereotypical Midwestern city: Forbes calls Des Moines one of the top cities for young professionals. It has a thriving downtown, with good food, art and music festivals, classic (a.k.a. trendy) dive bars and farmers' market fare. On their list of Underappreciated American Cities You Should Totally Move To, Thrillest dubbed Des Moines "coastal culture at blue-collar prices."
3. El Paso, Texas
El Paso is considered one of the safest metro areas in the country, but don't confuse safe with boring. Located right on the U.S.-Mexico border, El Paso enjoys a laid-back, cross-cultural atmosphere, and its residents take full advantage of its year-round sunshine with outdoor sports and events. If you're looking to buy a home, Movoto.com ranks El Paso in the top 10 cities to do so, noting that the city stood out for its school quality score.
4. Kansas City, Missouri
It may be the heart of the heartland, but this city is not all cows and cornfields. Kansas City has a low crime rate, great schools and a growing number of nursing jobs, according to MoneyGeek. It may be the perfect blend of rural beauty and bustling city life. Plus, the Kansas City metro area received the highest score in U.S. News & World Report's Best Places to Live ranking for keeping the greatest percentage of residents' income in their pockets.
5. Seattle, Washington
Did you know that Seattle gets less annual rain than Miami and it's considered to have some of the best summer weather in the country? When you pair Seattle's amenities with its low unemployment rate, thriving healthcare industry, and lower-than-average crime rate, it's not surprising that it ranks No. 6 on U.S. World & News Report's Best Places to Live list. Seaside markets, famous whale watching, natural wonders and dozens of top attractions make this the Emerald City that nurses won't want to leave.
6. San Diego, California
If fish tacos, flip flops and nurse-friendly hospitals are your jam, San Diego is your Shangri-la. Boasting 70 miles of coastline, world-class attractions and the best year-round weather in the country, this beach city scores a perfect 10 in desirability on the U.S. News & World Report's rankings. The sunshine tax does translate into some fairly steep rents and mortgages, but that won't affect those on travel nursing jobs. (Onward offers free travel nurse housing, along with other great benefits.)
7. San Francisco, California
Some would say that San Francisco is the best city for nurses because of the high nursing salaries—in fact the highest in the country (based on Bureau of Labor Statistics data). While the cost of living here is higher than many areas, the high nursing pay rates and plentiful nursing jobs for staff and travelers alike help make up the difference. There are numerous attractions to keep you happy in this City by the Bay, as well. Rudyard Kipling once opined, "San Francisco has only one drawback—'tis hard to leave." We couldn't agree more.
8. Houston, Texas
No list of best cities for nurses could be complete without Houston, which has a world-renowned, Magnet hospital among its notable health care employers. Houston's cost of living is about 10 percent lower than the U.S. average, so nursing salaries go farther here than anywhere else in the country, says Business Insider. With the highest walkability score in Texas, you'll enjoy a vibrant urban lifestyle with easy neighborhood access to work, restaurants, gyms and clubs.
9. New York, New York
NYC is just one of those travel nursing locales you must experience. It packs more to see and do into one metro region than anywhere else, including an incredible concentration of standout regional hospitals that can build your nursing resume. New York is among the 10 states projected to account for half of RN job growth (for years 2012-2022), so the nursing job opportunities are plentiful and nursing salaries are among the best.
10. St. Petersburg, Florida
One of Forbes' top 10 fastest growing cities (jobs and wages), St. Pete is coming into its own in the Tampa Bay area. Known for its museums, restaurants, arts and a great downtown, The Sunshine City is surrounded on three sides by water, making it a spectacular place to live and work. Plus, Florida has no income tax and St. Petersburg's cost of living index is 6 percent less than the average across the state.
11. Durham, North Carolina
Durham is known as the City of Medicine, and the Durham-Chapel Hill metro area ranked first in Forbes' Best Cities for Health Care jobs list due to its high concentration of jobs for nurses and other clinicians. Besides its six top hospitals, what does Durham's mayor brag about? Their food trucks are second to none. Can't think of anything better after a 12-hour shift! U.S. News also gives nods to the area for its friendly residents, beautiful green spaces and growing art and music scene.
12. Washington, District of Columbia
Home to several Best Hospitals on the U.S. News' annual list, D.C. is a nurse-friendly option. The city's population is also highly educated and diverse, giving you an excellent opportunity to build your nursing skills and cultural competencies. It can be an expensive place to live, but, on your days off, you can stow your wallet and explore all the free museums, memorials and monuments that our nation's capital offers. Nearby Arlington, Virginia, is a more affordable alternative and received the coveted No. 1 spot on Niche's list of Best Cities to Live in America.
13. Iowa City, Iowa
Yes, it's a college town (black and gold is everywhere) but Money magazine lists Iowa City as a top retirement destination because it's one of the tax-friendliest spots in the Midwest. Not ready to retire? That's excellent news, because Iowa City boasts one of the top hospitals in the country, the University of Iowa Hospitals and Clinics. Livability perennially ranks Iowa City high on their Best Places to Live list and put them in its No. 2 spot for 2017.
14. Denver, Colorado
Are you feeling a draw to Denver? The New York Times called the city a "millennial magnet," in large part due to its healthy economy. Denver is one of the fastest growing cities in the nation and made WalletHub's 2017 list for the Best Cities for Jobs. The Mile-High City ranks high in other qualitative measures too, including outdoor recreation, its progressive mindset and its walkability.
15. Charlottesville, Virginia
Charlottesville continually earns prizes and accolades from travel writers and visitors alike: "happiest city" "best small-town charm," "safest city in the South," "best town for food lovers," "healthiest city," and "best place to raise a family," to name just a few. This wonderful community, nestled at the foot of the Blue Ridge Mountains, also has a nationally renowned health care system with Magnet recognition. Charlottesville seems to have it all, and is certainly in contention as the best city for nurses.
Onward Healthcare's recruiters can help you find the city and job of your dreams!
• APPLY to get started with your travel nursing career.