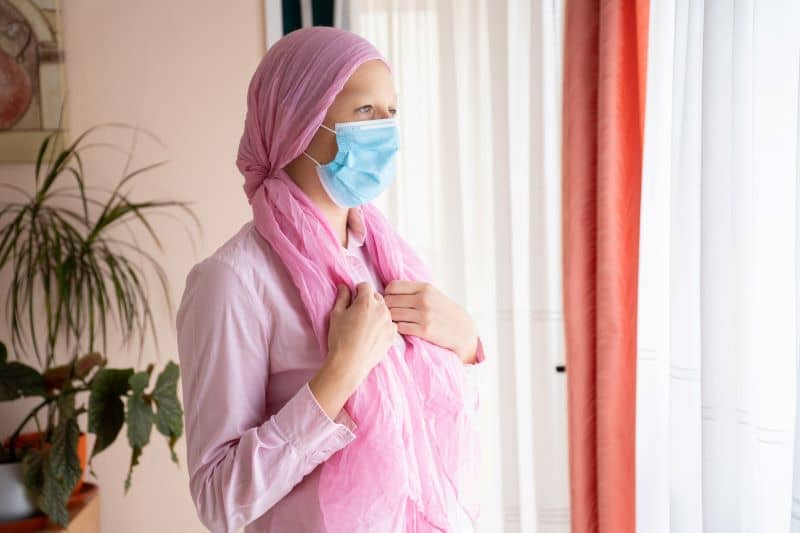 Breast Cancer Awareness and COVID? Be Mindful of Both
The color pink often takes center stage during October, in honor of Breast Cancer Awareness Month (BCAM)—an annual campaign created to increase awareness of the disease and the measures that can be taken to mitigate the risk.
BCAM takes on an even greater significance this year as the world also continues to grapple with the COVID-19 pandemic. The coronavirus has made a significant impact on the breast cancer awareness movement, causing many mammograms, screenings and treatments to get canceled or delayed in the wake of the global health crisis.
It's critical that clinicians, patients and healthcare facilities continue to stay mindful of cancer during this challenging time. According to the Breast Cancer Research Foundation, breast cancer is the most common cancer in women worldwide and the second most common cancer overall. It is a leading cause of cancer death in less developed countries and the second leading cause of cancer death in American women, exceeded only by lung cancer.
Promoting breast cancer awareness and COVID prevention
Advancing breast cancer awareness has been known to impact health outcomes due to earlier diagnoses and increased access to care, preventative measures (such as health and lifestyle changes) and other types of information.
According to a recent research paper published on the JAMA Network from the American Medical Association, from March 1 to April 18, the study authors found that breast cancer diagnoses declined by as much as 51.8 percent. This significant decrease is causing many experts to sound the alarm that a wave of diagnoses will come once patients start their routine screenings again.
The U.S. National Cancer Institute (NCI) is predicting that we could see an additional 10,000 deaths from breast and colorectal cancer diagnoses over the next decade as a result of the pandemic.
Three tips to stay mindful of cancer and lower risk during the pandemic:
1. Reschedule delayed or canceled appointments
Many mammograms and routine cancer screenings were canceled starting in early March as a result of nationwide shutdowns. With new safety measures in place, doctor's offices and clinics have begun scheduling regular preventative care appointments. If you or your patients delayed a mammogram or other cancer test due to COVID-19, it's imperative to reschedule those visits. Breast cancer that is diagnosed early is often easier to treat and offers the best chances of survival and/or remission.
2. Focus on mental and physical wellness
Taking time to focus on mental and physical health has been shown to reduce one's chances of getting cancer. Activities such as yoga, meditation, deep breathing, walking, and connecting with others are all great ways to put your overall wellness first. If you are looking for a way to unwind, you can download the free eBook, Breast Problems That Aren't Breast Cancer, from the National Breast Cancer Foundation. Readers can learn about the most common benign breast problems, how to detect them, if they are harmful, and how they're treated.
3. Practice good health hygiene
Mask? Check. Hand sanitizer? Check. Social distancing? Check. Staying mindful of safety practices and health hygiene is also a great way to stay mindful of cancer and the compromised immune systems of those undergoing cancer treatments. Whether you've been diagnosed or not, incorporating frequent hand washing and other safety measures in your routine can help you stay mindful of cancer patients and others who are vulnerable to the pandemic, both on and off the job.
Onward Healthcare is seeking caring and talented nurses for travel assignments across the U.S.
BROWSE TRAVEL NURSE JOBS or APPLY TODAY to connect with a recruiter.