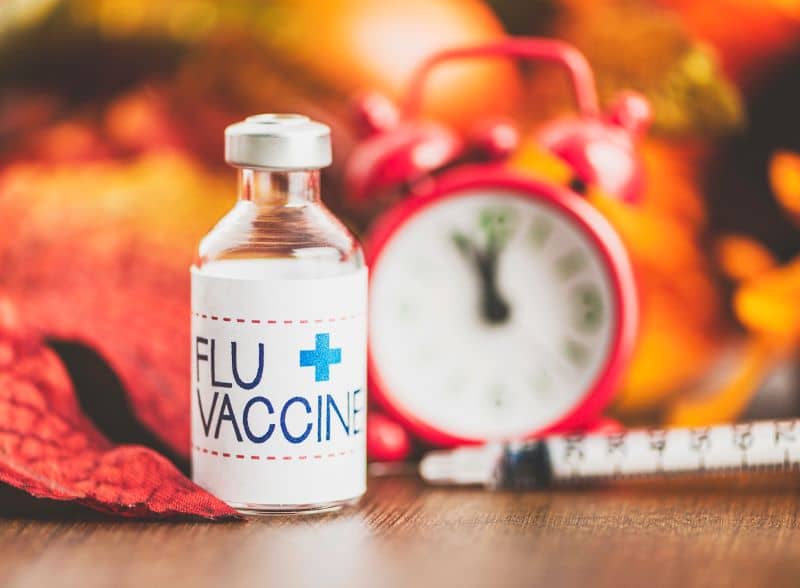 Fall 2021 Vaccinations: What Can Nurses Expect?
Vaccines are a valuable tool in fighting diseases, with the power to end pandemics, save lives and reduce suffering, and nurses have the power to educate people and increase vaccination rates.
"Nurses need to be knowledgeable about the vaccines," said Janice Johnston, MD, medical director and co-founder of Redirect Health in Phoenix.
Increase your knowledge about travel nursing opportunities across the U.S.
COVID-19 Vaccines
As of June 23, 2021, more than 150 million people in the United States, 45 percent of the population, are fully vaccinated for COVID-19, and 53 percent have received at least one dose, according to the Centers for Disease Control and Prevention (CDC). Adults age 65 or older were much more likely to be fully vaccinated, at 77.3 percent, compared with 53.1 percent of all people age 12 years or older.
But the rate of vaccination is decreasing and varies significantly from state to state. For instance, more than 64 percent of people in Vermont are fully vaccinated for COVID-19, but only 29 percent of those in Mississippi are fully vaccinated.
"We know there is a subset of the population who is resistant to vaccination for a whole host of reasons," Johnston said. "I think we will see this subset of population to be a host for the virus to spread."
A study released in June 2021 by the CDC found the mRNA vaccines decreased the risk of COVID-19 infection by 91 percent for fully vaccinated people, and those who did contract the disease had milder symptoms and a shorter duration than nonvaccinated people.
However, COVID-19 vaccine hesitancy remains high.
An African American Research Collaborative (AARC) and the Commonwealth Fund study found 34 percent of unvaccinated people said they would not get a COVID-19 vaccine and 70 percent expressed hesitancy or concerns. Forty percent cited the Johnson & Johnson vaccine as dangerous, 30 percent said that opting out of the COVID-19 vaccine is a personal right, 29 percent said the Biden administration is pushing the vaccines too fast, and 29 percent said COVID-19 vaccines can give you COVID-19 and make you sick.
More than half of the COVID-19 unvaccinated respondents to that survey said they would prefer to receive the vaccine at their doctor's office.
"I suspect that the number of places where you can get a COVID-19 vaccine will continue to grow, including physician practices," said Ann Marie Pettis, BSN, RN, CIC, FAPIC, 2021 president of the Association for Professionals in Infection Control and Epidemiology (APIC). "It is essential that we get as many people vaccinated as possible so that we can deter the spread of variants."
Pioneered by Houston Methodist, many hospitals and health systems are mandating staff members receive a COVID-19 vaccine, including the University of Pennsylvania Health System in Philadelphia, Indiana University Health in Indianapolis and RWJBarnabas Health in New Jersey. A judge recently upheld the Houston health system's right to mandate the vaccines. Some colleges also are requiring vaccinations.
"APIC has not come out with a statement on mandatory COVID vaccines yet, but as an organization we believe vaccines are one of our most powerful public health tools because they prevent disease, suffering and death," Pettis said.
What About COVID-19 Boosters?
"Most likely, we will need a booster at some period of time," Johnston said. "When that is, is the part we do not know. And will the current vaccines need to be tweaked to accommodate the variants we are now seeing? The current vaccines seem to be doing well against the variants."
Fall 2021 vaccinations might include boosters for those who are fully vaccinated against COVID-19, but the experts are still debating that, with the CDC's advisory committee weighing the evidence in June.
"It's still too early to tell if or when they might be needed," Pettis said. "Researchers are looking closely at real-world data to determine how long immunity lasts from the vaccine and when and if boosters might be needed."
The AARC and Commonwealth Fund study found only 45 percent of people would be willing to take annual COVID-19 vaccines, but 50 percent would be willing to take a combined influenza-COVID vaccine.
Flu Vaccines Still Needed
Fall 2021 vaccinations will include influenza vaccines. The World Health Organization has released the formulas in the 2021-2022 vaccine doses.
"The severity and timing of the flu varies from year to year," said Keith Veltri, PharmD, MCPS, associate professor at Touro College of Pharmacy in New York.
The 2020-2021 influenza season was mild.
"A reduction in influenza cases this season reinforces the fact that public health recommendations including masking, social distancing and handwashing are effective in preventing the spread of infection," Veltri added. "Routine vaccination is essential regardless of past surveillance reports."
But will people get a flu shot this fall?
"Human behavior is hard to predict, but we have heard anecdotally that more hospitals are requiring influenza vaccination as a condition of employment," Pettis said. "APIC is a strong supporter of mandatory seasonal flu vaccine for healthcare professionals."
The COVID-19 and influenza vaccines can be given at the same time, Johnston said.
Nurses Helping With Vaccinations
In some locations, nurses have been administering COVID-19 vaccines or overseeing nursing students or other medical healthcare providers at mass vaccination sites. If vaccines become more commonly available at hospital discharge and in clinics and physician offices, nurses may deliver more vaccine doses.
Johnston's primary care office administers the vaccines to patients. She asks all patients about their vaccination status and will educate those not vaccinated about the facts of the vaccines and their benefits, and offers them the vaccine.
CDC has organized an international volunteer program. Nurses can help other countries with their vaccination efforts. APIC assisted with recruitment.
Nurses helping with vaccinations are essential because as the most trusted profession, they can influence people who are not sure about vaccines.
The CDC website has a page devoted to debunking some of the myths circulating about the COVID-19 vaccines. Johnston suggested nurses could review that information to be prepared to discuss patients' hesitancy.
Nurses can help with vaccinations, debunk myths and ensure that they are fully vaccinated, Johnston said.
The CDC has initiated a "We Can Do This" vaccination campaign, with resources and information about the COVID vaccines, including a vaccine locator.
Onward Healthcare has thousands of travel nursing jobs across the U.S. If you're looking for a new location to practice and like the idea of getting paid to travel, talk to us!
FIND TRAVEL NURSING JOBS in your specialty, or APPLY WITH ONWARD to start working with a recruiter.