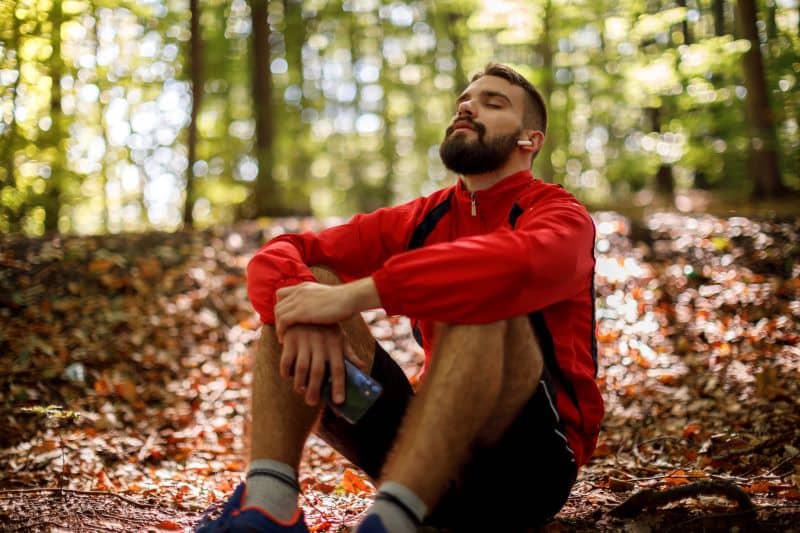 How Technology Can Help Nurses' Mental Health
The COVID-19 pandemic has been a harsh reminder of the amount of stress nurses face in their job, and how this stress can impact their mental health.
In a June 2020 research paper published by The Lancet, which surveyed more than 2,000 frontline nurses during the early weeks of the pandemic in China, the authors noted, "The frontline nurses experienced a variety of mental health challenges, especially burnout and fear, which warrant attention and support from policymakers."
The researchers added that future interventions are needed to improve nurses' mental health during this pandemic by "building self-efficacy and resilience, providing sufficient social support, and ensuring frontline work willingness."
But even long before COVID, studies were finding that cases of burnout, anxiety, depression, and fear were prevalent among nurses at an alarming rate.
Shift work has also been known to cause strain on nurses' mental and physical health by hindering good sleep, diet and exercise.
How Nurses Can Stay Mentally Healthy With Technology
Nurses need to be proactive and put in the necessary effort to stay mentally healthy—and one way to do that is by using technology, says Charles R. Figley, PhD, the Paul Henry Kurzweg, MD, Distinguished Chair in Disaster Mental Health and Director of the Tulane University Traumatology Institute and Tulane School of Social Work.
"There is technology of many kinds that can be utilized," Figley noted. "Apple watches and iPhones have many excellent apps, such as for sleep, health and fitness, and exercise. But there are also video games and Internet-based technology that can enhance health and wellness."
Figley has loaded his Apple watch and iPhone with apps for physical and mental health, including Pillow, a free app that turns your iPhone into a sleep tracker and keeps you accountable for how much you sleep. He also uses the heart monitor on his Apple watch, especially for his morning runs. Other similar wearable devices include the Fitbit and the Samsung Galaxy Watch.
Additional Ways Technology Can Support Nurses' Mental Health
Mental health apps for mobile devices – Many mobile apps explicitly focus on mental health, mindfulness and stress. The following are top downloads that are available for Apple and/or Android devices.
Online mental health resources – Your computer or mobile device gives you access to mental health resources with a few keystrokes. Here are some websites that offer online therapy and advice that nurses and others can apply to stay mentally healthy.
Games and puzzles – When is a game more than a game? A review of research published in American Psychologist found that video gameplay might provide learning, health, and social benefits, while a study in Frontiers in Psychology found action video gameplay might reduce rumination and increase subjective and objective cognition in depressed people. And with mobile device technology, relief may be as easy as reaching into your pocket.
Some games that can help improve mental health include:
Tetris – According to an article in Very Well Mind, problem-solving helps lower anxiety. Perhaps, no game is better than making order out of chaos than Tetris. You can play free online, and there are versions available for your mobile devices.
Nintendo Switch – Physical activity can boost your mood and lower your rates of depression. If you don't have time to go to the gym, work out at home by having fun. The Nintendo Switch and its RingFit Adventure pick up where Wii Fit left off.
Personal Zen – A free game you can play on your iPhone or iPad, Personal Zen helps reduce stress and anxiety, even if used only a few minutes per day, a few times per week. It's perfect for playing when on a break at work.
This information should never be substituted for contacting your physician or mental health professional. If you are feeling overwhelmed, anxious, or have any problem that is interfering with your daily life, you may benefit from the experience of a trained professional.
Related:
Coping Strategies for Nurses: How to Manage Ongoing Stress During COVID-19
10 Best Apps for Nurses Who Enjoy Fitness
ONWARD HEALTHCARE has opportunities for travel nurses around the U.S.
FIND TRAVEL RN JOBS or CONTACT A RECRUITER to learn more.