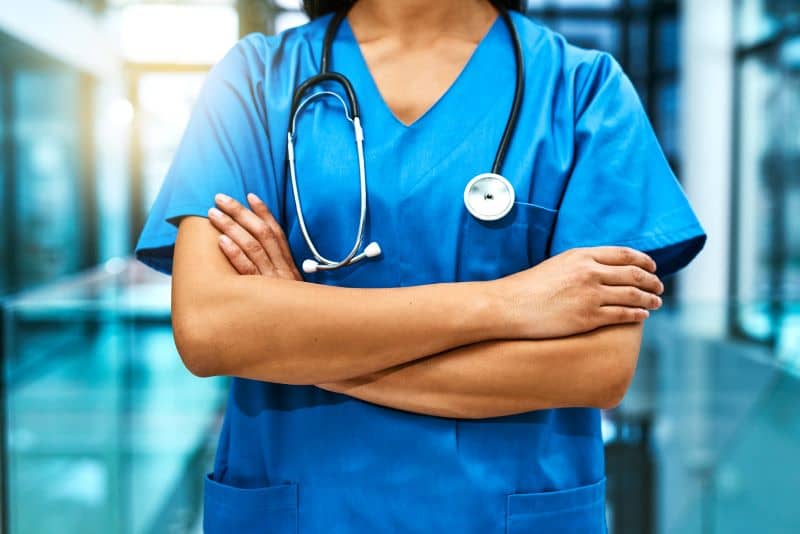 How To Choose a Stethoscope: A Nurse's Guide
Every travel nurse knows how important their stethoscope is. These devices are used for many procedures and assessments, and they help you provide high-quality patient care. When it's time to replace or upgrade your stethoscope, you may feel overwhelmed by the wide variety of devices on the market. If you're wondering how to choose a stethoscope that will meet your needs, keep these tips in mind.
Your Budget
Before you start shopping for a new stethoscope, consider how much you can afford to spend. Stethoscopes can cost anywhere between $100 and $1,000, reports a study published in Medical Devices: Evidence and Research. While you probably don't need to buy the most expensive stethoscope on the market, the old saying "you get what you pay for" applies to stethoscopes. Entry-level models may be less durable or may not pick up sounds as well.
Your Nursing Specialty
A stethoscope that's ideal for one specialty may not work well for another, so keep your specialty in mind as you shop. If you work in cardiology, for instance, you may need a high-performance stethoscope that lets you hear patients' heartbeats precisely. If you work in a noisy department—such as the emergency room—you may prefer a louder stethoscope. Nurses who work in pediatrics may want to buy a pediatric stethoscope as these models have child-sized chest pieces.
Looking for a new job in your specialty? Check out our travel nursing jobs.
Type Of Stethoscope Head
There are three types of stethoscope heads—single, dual, and electronic — and you may prefer one over the others. Dual-head stethoscopes have one head for listening to low frequencies and another for high frequencies. Single-head stethoscopes have pressure-sensitive heads, letting busy nurses quickly shift between low- and high-frequency sounds. Electronic heads provide additional features that some nurses may appreciate, such as noise cancellation or the ability to save recordings.
Tubing Length
Tubing length is another factor to consider when shopping for a stethoscope. Usually, the tubing is either 22 or 27 inches long, reports Lippincott Nursing Center. Because the length of the tubing doesn't noticeably affect the stethoscope's sound quality, this decision comes down to personal preference. Your height and arm length might affect the tubing length you prefer. Stethoscopes with longer tubing may have ergonomic benefits because you don't need to bend over as far to use them.
Earpiece Comfort
You'll be using your new stethoscope frequently, so earpiece comfort is a major consideration. Depending on the model, earpieces can be made of hard or soft materials, says Nursing2020. Soft earpieces, which are usually made of rubber or gel, may be more comfortable for you. Earpieces are also available in a variety of sizes and shapes. Some stethoscopes come with several earpieces, which helps you find the best fit.
Stethoscope Weight
For some nurses, a stethoscope's weight may be an important factor. If you prefer to wear your stethoscope around your neck all day, rather than carrying it in your pocket, a heavier device may be uncomfortable. Many brands make lightweight stethoscopes that are designed to be more comfortable. If possible, try on a stethoscope before you buy it to make sure it isn't too heavy.
Ease Of Cleaning
A study published in Infection Control & Hospital Epidemiology found that bacteria responsible for healthcare-associated infections, such as staphylococcus, are common on stethoscopes. To protect your patients, choose a stethoscope that's easy to clean. Models with smooth surfaces are easier to wipe down quickly.
Personalization Options
In a busy unit, you may find that you sometimes misplace your stethoscope. To make your stethoscope easier to identify — or just to express your personality — you may want to consider buying a model that can be personalized. For example, you may opt for a stethoscope that offers brightly colored tubing or a distinctive chest piece finish. Another option is to have your name engraved on the device.
Now that you know how to choose a stethoscope, you can start shopping. A high-quality stethoscope can last for as long as 15 years, so weigh your options carefully and choose a stethoscope that meets your needs.