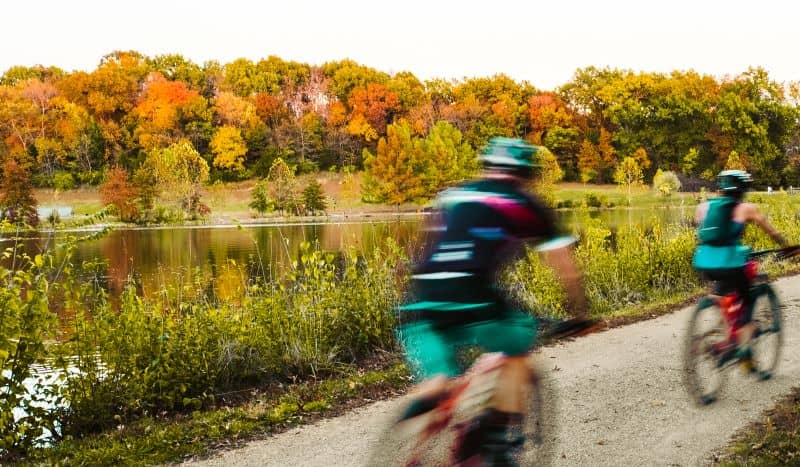 Midwest States Put Travel Nurses in the Midst of Fun
Whether you hail from the West or East Coast or grew up somewhere in America's Heartland, you're sure to find something to love with a travel nursing job in the Midwest.
Onward Healthcare's travel nurses can gain new skills and experience to advance their careers while enjoying outdoor adventures, BBQ festivals, famous museums, historical sites, county fairs, top sporting venues, concerts, and more. With big towns, small towns, everything in between, the Midwest states can deliver all the fun and adventure you need.
Here are just a few of the things you can see and do as you discover why so many claims the "Midwest is Best":
Illinois: Travel nursing jobs in Illinois are abundant, especially in Chicago, Rockford, Springfield, and more. These towns are on the cutting edge of health care, with art galleries, nightlife, shopping, and a plethora of eateries to enjoy.
In Springfield, travelers can tour Frank Lloyd Wright's house and see other buildings inspired by his architecture.
The beautiful Garden of the Gods in Shawnee National Forest is a highlight for those who love outdoor activities, nature photography, and more.
Some Chicago highlights include:
The Magnificent Mile, a shopping paradise located on Michigan Avenue.
Millennium Park, a world-famous urban park with iconic architecture and beautiful landscapes; a popular meeting spot in the heart of the city.
Shedd Aquarium, the largest indoor aquarium in the world, with over 32,000 animals and a variety of interactive exhibits.
Kansas:
Travel nursing jobs in Kansas
will allow you to experience "the blues," the famous Kansas-style BBQ, water activities, festivals, and more.
The Nelson-Atkins Museum of Art in Kansas City should not be missed. Browse over 7,500 photographs by famous photographers from 1839 to today, as well as paintings by Rembrandt, Monet, and Van Gogh.
Union Station in Kansas City is a 1914 train station that has been renovated into a spectacular shopping center filled with restaurants, entertainment venues, and boutiques.
The American Royal World Series of Barbeque Contest is a must-see for anyone who loves authentic BBQ. Over 500 teams compete for the title of the World's Best Barbeque every fall.
Football fans will want to check out Lambeau Field, where more than 80,000 Green Bay Packer fans regularly fill the stadium; they also have an impressive Hall of Fame.
The Discovery World Pier in Milwaukee includes the famous Reiman Aquarium; travelers can also play guitar with a "virtual" Les Paul, who invented the guitar that bears his name.
In the resort town of Lake Geneva, travel RNs will find the ideal place to rest, relax, or hop on board a yacht cruise. There's also plenty of hiking for those interested in walking the trails and getting back to nature.
Iowa: Whether you travel in winter, spring, summer, or fall, Iowa has it all.
This beautiful Midwestern state is the "Field of Dreams" for many, with picturesque farmlands, charming towns, and great outdoor activities.
Travel nursing jobs in Iowa allow you to enjoy hiking, biking, golfing, and gaming, as there are plenty of floating casinos along the great rivers. Nurse travelers can try their luck and dine while experiencing the great outdoors.
You can also find great travel nursing opportunities in Indiana, Ohio, Missouri, and many other Midwest states.
ARE YOU READY to advance your career in the Midwest or another region of the country? Check out these Onward Healthcare travel nursing jobs, and go to where you are needed.