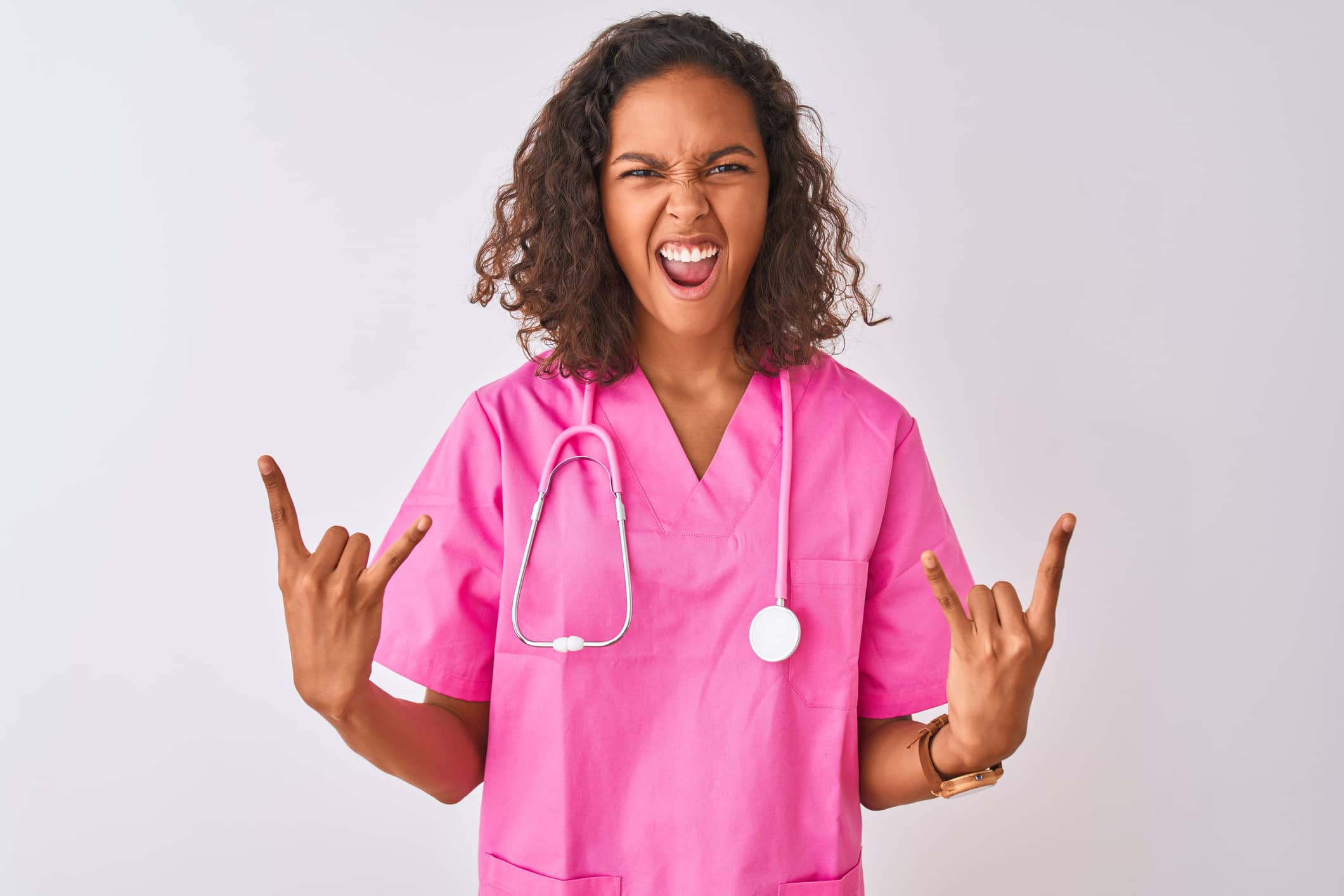 5 Of The Most Unusual Nursing Jobs
If there is one thing that the global pandemic has taught us, it's that nurses can do almost anything. Not only can they can provide excellent bedside care in the hospital, assist patients in outpatient settings, or educate and treat students in the school setting, but they can adapt to astoundingly difficult circumstances and find creative solutions. Nurses are modern-day healthcare heroes.
In fact, nurses don't have to be bound to traditional work settings and clinical practices; with a little creativity and research, they can find different nursing jobs where they can use their hard-earned skills in a new environment.
If you're looking for some fresh ideas in your career, read on to discover some of the most unusual nursing jobs and specialties.
Find nursing jobs across the U.S.
5 out-of-the-ordinary jobs for nurses
1. Theme park nurse
Hands down one of the most different jobs for nurses is a theme park nurse. From Disneyland or Disney World to Knott's Berry Farm, Universal Studios, Six Flags, SeaWorld and everywhere in between, theme park nurses get to enjoy a tremendous amount of variety and patient types as they provide care to park visitors from around the world. Theme park nurses generally work out of the park's first aid station where they will often administer care, but will also be called to respond to urgent situations and administer care directly to patients who are not able to get to the medical station. Theme park nurses usually work with an interdisciplinary team including EMTs and doctors.
2. Camp nurse
Camp nursing is a great option for school nurses or others who might have extended breaks to supplement their income and continue their nursing practice during the summer months. Camp nursing is one of those different jobs for nurses that allows you to enjoy the fresh air, explore nature and even relive fond memories from your own childhood. There are also plenty of options when it comes to camp nursing; you can choose a camp near your hometown, or find one farther away that provides more of that "vacation" type feel.
The Association of Camp Nursing has been providing educational resources for all aspects of camp health services since 1994 and has developed the scope and standards of camp nursing practice. If you're interested in pursuing a camp nurse position, they have a comprehensive job tool and a library of online resources.
3. Travel nurse
Have you ever imagined a career where you could travel all around the country, advance your nursing skills and earn excellent compensation? If you answered yes, then travel nursing could be that unusual nursing job that is just perfect for you. Travel nursing offers experienced nurses a tremendous list of benefits, including free housing and travel reimbursements, continuing education credits, health insurance, a chance to explore the United States, and unlimited career opportunities.
When you partner with a respected travel nurse agency like Onward Healthcare, you will have access to thousands of travel nurse jobs in a wide range of work settings, and an experienced team that supports you throughout every step of your journey. Talk to a recruiter about your goals and be open to the possibilities.
4. Cannabis nurse
Now that cannabis is legal for both recreational and medical usage in many states, a relatively new and unusual specialty for nurses has emerged -- cannabis nursing. This type of nurse provides instruction and education to patients who are utilizing cannabis to help with a medical condition such as glaucoma, cancer and many stomach / digestive issues. The American Cannabis Nurses Association (ACNA) is a national organization dedicated to expanding the knowledge base of endo-cannabinoid therapeutics among nurses. Visit their website for more information on this unique nursing specialty.
5. Cruise ship nurse
The smell of fresh salt air, experiencing a new port at every stop, helping passengers overcome any ailment or illness that could occur while at sea, these are just a few reasons why nurses choose to work in one of the most unusual nursing jobs -- cruise ship nursing.
Many cruise ships were forced to lay off staff when the pandemic emerged, but are now re-hiring as cruise lines are building back their schedules. Ships will have a full medical team on board including registered nurses, physicians and medical techs. If you are interested in cruise ship nursing, you'll want to have at least two or three years of nursing experience under your belt before you begin searching for opportunities through the major cruise ship companies.
Looking for a different type of nursing job? Onward Healthcare has thousands of opportunities that can build your skills and stretch your imagination. Connect with a recruitment specialist today!