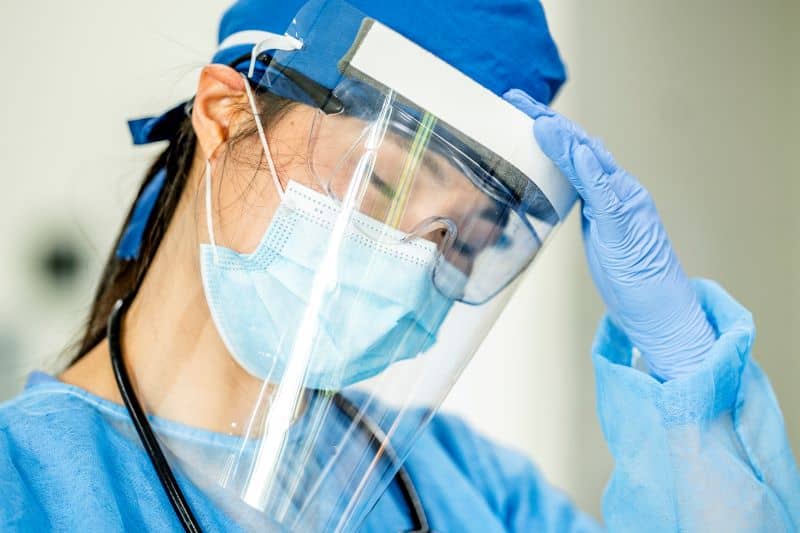 Nurse Burnout: Know the Risks and How To Avoid It
Protect Yourself From Nurse Burnout
Burnout is common among healthcare providers in the United States, with the National Academy of Medicine reporting that between 35 and 54% of nurses and doctors have significant burnout syndrome. Nurse burnout is characterized by feelings of:
Exhaustion
Reduced job performance
Negativity or cynicism about work
Burnout is so serious that the World Health Organization (WHO) included this occupational phenomenon in the latest edition of the International Classification of Diseases.
Why nurses should be concerned about burnout
Nurse burnout isn't just an unpleasant feeling; it can cause a variety of serious consequences for nurses who experience it. The National Academy of Medicine notes that these consequences include injuries at work and unhealthy coping mechanisms, such as alcohol abuse. If you have burnout, you could miss shifts or stop pursuing professional development, both of which can impact your earnings or career progression.
Because burnout harms nurses' work performance, it can have consequences for their patients, too. Lipincott NursingCenter explains that burnout can lead to lower patient satisfaction and lower-quality care. Nurses who are experiencing burnout may make more errors, and their patients could be at risk of complications, such as higher rates of hospital-associated infections.
Possible causes of nurse burnout
Burnout is caused by chronic workplace stress, and for nurses, there are many potential sources of this stress. Understaffing is a major problem in hospitals, with a recent Agency for Healthcare Research and Quality survey revealing that only 52% of hospital employees say they have enough staff to handle the workload. This understaffing may lead to time pressure as well as excessive and unmanageable workloads for nurses. These job demands are risk factors for burnout, the National Academy of Medicine warns.
Administrative burdens are another potential source of stress. Much of a nurse's shift is spent working on charting and other administrative tasks. A time-motion study published in the AMIA Annual Symposium Proceedings and conducted in an academic medical center in the Midwest found that nurses spent about one-quarter of their shifts updating and reviewing patients' charts. If your workplace has a hard-to-use electronic health record (EHR) system, you may find administrative tasks even more stressful.
Mayo Clinic notes that dysfunctional workplace dynamics may cause burnout. Nurses who feel bullied or undermined by their fellow nurses may feel stressed at work, and without camaraderie in the unit, they may feel isolated and unsupported. Supervisors play a role, too. Nurses may be at risk of burnout in units where the job expectations aren't clear or where they feel micromanaged.
How nurses can reduce their risk of burnout
Because burnout is caused by work-related stress, nurses can reduce their risk by taking steps to manage stress. After a busy shift, try a relaxing activity that helps you de-stress, such as yoga or meditation. Regular exercise can help you take your mind off work, so consider visiting the gym before or after your shifts.
RELATED: Getting seven to nine hours of sleep each night can also help you cope with nursing stress.
Seeking support from your coworkers and supervisor can help reduce your risk of nurse burnout. For help coping with workplace stress, reach out to the other nurses in your unit. Talking about your concerns with your supervisor may also be helpful. They may be able to suggest compromises or solutions that can make the workplace less stressful, and if not, they may direct you to resources, such as your hospital's employee assistance program (EAP), that could help you.
Sometimes, reducing your risk of nurse burnout may be as simple as moving to a new workplace. Nurses are in high demand, and with a new nursing job, you could find more flexibility, a healthier organizational culture, or even higher pay. A change of scenery can also help improve your outlook, so why not look for travel nursing jobs in a part of the country you've always wanted to visit?
Nurse burnout is a serious workplace syndrome that can negatively affect both nurses and their patients. This syndrome is caused by workplace stress, but nurses can take steps to protect themselves.
Sources:
https://nam.edu/wp-content/uploads/2019/10/CR-report-highlights-brief-final.pdf
https://www.who.int/mental_health/evidence/burn-out/en/
https://www.nursingcenter.com/ncblog/october-2019/burnout,-depression,-and-suicide-risk
https://www.ahrq.gov/sites/default/files/wysiwyg/sops/quality-patient-safety/patientsafetyculture/2018hospitalsopsreport.pdf
https://www.ncbi.nlm.nih.gov/pmc/articles/PMC6371290/
https://www.mayoclinic.org/healthy-lifestyle/adult-health/in-depth/burnout/art-20046642