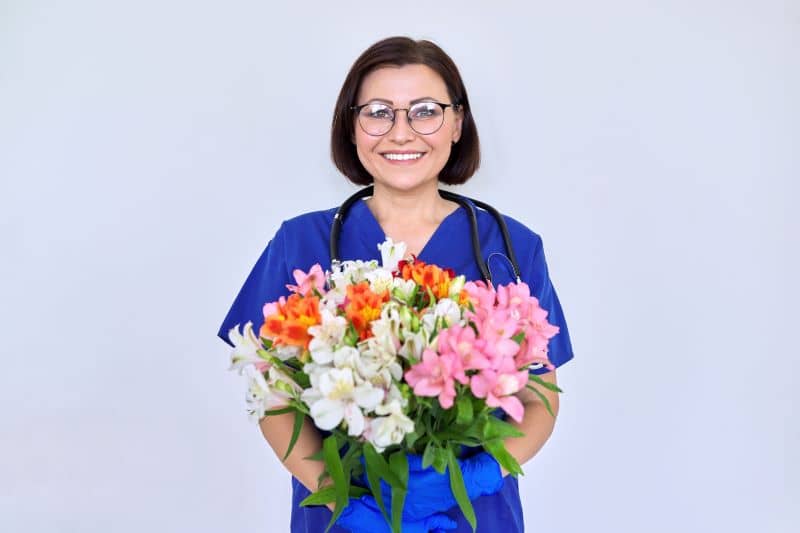 How Nurses Are Honored Around the World
No matter where you go in the world, nurses are the heart of healthcare. While the languages and cultures may be different, the core tenants of the nursing profession remain the same. Nurses are courageous, hard-working, committed, patient and caring.
In honor of International Nurses Day, we'd like to say thank you to nurses around the world for making patient safety your top priority and thank you to travel nurses who literally "go the extra mile" to deliver outstanding patient care.
Related: Gifts for the Travel Nurse in Your Life
The U.S. History of Nurse Recognition
1954
In the U.S., National Nurses Week was originally observed from October 11-16 in 1954. This honored the 100th anniversary of Florence Nightingale's mission to Crimea.
1974
President Nixon declared a National Nurse Week.
1982
President Reagan designated May 6 as 'National Recognition Day for Nurses', which is now known as 'National Nurses Day' or 'National RN Recognition Day'.
1990
The ANA proclaimed that the holiday be celebrated from May 6 to May 12, and called this 'National Nurses Week.' During this week, recognition is given to outstanding nurses. Health fairs are promoting the nursing profession, healthier lifestyles, and health education; healthcare facilities are honoring travel nurses with celebrations and ceremonies.
How Nurses are Celebrated In Other Countries
Australia
In each of the Australian states and territories, nursing ceremonies are conducted during the week. The Australian Nurse of the Year Award was created to recognize the contributions that the nurse made, including improving patient care, providing compassion, dedication, and commitment to those in need, or going above and beyond the normal role as a nurse. The award ceremony is typically held on May 12, Florence Nightingale's birthday. Since receiving this award is such a prestigious honor, the ceremony attracts wide coverage from media.
Relatsed: Cultural Diversity in Travel Nursing
China
In 2007, over 5000 nurses gathered in Yichun, East China's Jiangxi Province, to celebrate their passion, dedication, and commitment to the nursing profession. Nurses throughout China recite the Florence Nightingale Pledge during Nurses Week to honor Florence Nightingale.
United Kingdom
In Westminster Abbey, London, a service is held where the 'symbolic lamp' is taken from the Nurses' Chapel in the Abbey and handed from one nurse to another. The Dean then places it on the High Altar. This ceremony signifies the passing of knowledge from one nurse to another.
Building A Culture of Safety
This year, the American Nursing Association (ANA) Nurses Week campaign was officially called, 'Safety 360 – Taking Responsibility Together', with an emphasis on 'Creating a Culture of Safety' for nursing professionals. The ANA describes a culture of safety as core values and behaviors resulting from a collective and sustained commitment by organizational leadership, managers and health care workers to emphasize safety over competing goals.
During this year-long campaign, travel nurses, hospital staff, and doctors are urged to ramp up their efforts to assist each other in achieving and maintaining a culture of safety in 2016. The ANA is asking that all travelers consider how they can individually and collaboratively work toward ensuring a workplace where a culture of safety is practiced and embraced. This not only applies to patient safety, but to personal safety in the workplace.
It's important for nurses around the world to take care of their patients and also take care of themselves. Hospitals differ drastically in different parts of the world, from 5-Star Facilities in Europe to hospitals in the war zones of Syria. No matter where they are in the world, nurses sacrifice themselves to ensure the patients receive the best care possible, and for that reason, nurses everywhere should be honored, respected, and celebrated every day.
Want to experience hospitals in different parts of the country? The demand for travel nurses is at an all-time high. See where your skills are needed the most and how you can make a difference in the lives of patients.