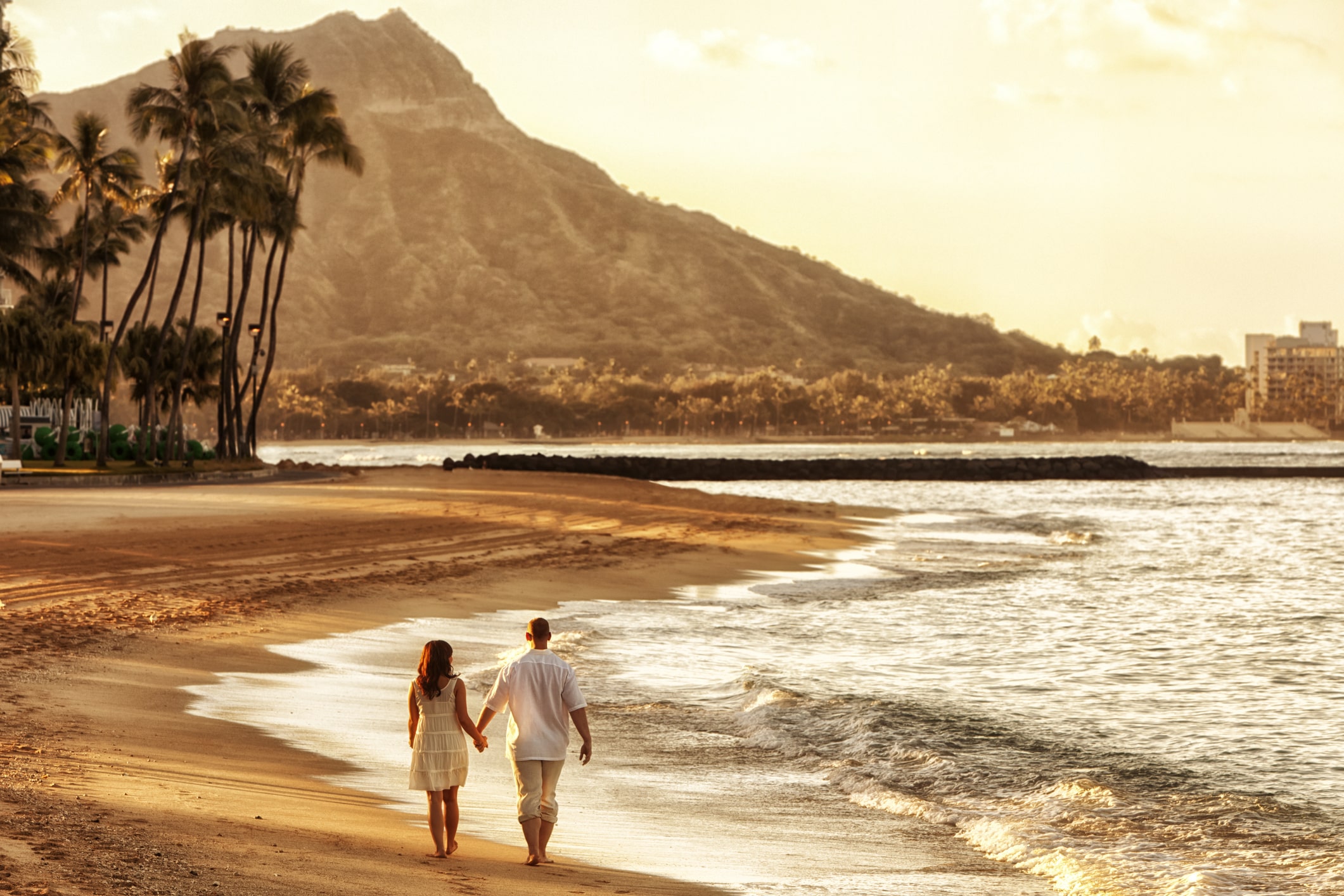 Travel Nursing In Hawaii: Salary, Outlook And Benefits
With its pleasant climate and exquisite beauty, Hawaii attracts tourists from around the world. It's also brimming with professional opportunities for nurses, making it a perfect destination for RNs who can combine travel with work. Here's a closer look at the salary potential, job outlook and benefits of travel nursing in Hawaii.
Travel Nurse Salaries in Hawaii
Nurses in Hawaii receive one of the highest average annual salaries in the country, according to the Bureau of Labor Statistics. Hawaii also has a higher cost of living, but travel nurses can offset this with benefits such as free housing and meal and travel allowances.
Here's a look at typical travel nurse salaries in Hawaii as of January 2020, but keep in mind that your specific salary depends on the facility, the specialty and your qualifications.
Oahu
Honolulu offers a diverse range of positions for travel RNs. A home health nurse or cardiac cath lab nurse can earn $1,110 to $1,225 per week, and an experienced ER nurse can make up to $1,600 per week.
Maui
An OR nurse in Wailuku or a med-surg nurse in Kula can earn up to $1,400 per week. An RNFA (Registered Nurse First Assistant) in Wailuku can make up to $1,900 per week.
Big Island Of Hawaii
A labor and delivery nurse in Waimea or an ICU or ER nurse in Hilo can earn $1,160 to $1,278 per week. An ER nurse in Kealakekua may make up to $1,400 per week.
The Job Outlook for Travel Nursing in Hawaii
Due to job growth in the healthcare field and retirements in the coming years, Hawaii is expected to have a 28% shortfall in RNs by 2025, creating ongoing demand for travel nurses. An analysis of Hawaii's nursing workforce in the Hawaii Journal of Medicine and Public Health provides a detailed picture of what nursing looks like in the state.
Aging populations are putting pressure on the healthcare system throughout the country. This is especially true in Hawaii, where residents have the highest healthy life expectancy at age 65 compared to the rest of the nation (16.2 years).
Some of Hawaii's highest-need areas for nursing in the coming years include:
Geriatric care, home care and end-of-life services
Mental health (the leading cause of hospitalization each year in Hawaii)
Chronic illnesses, such as arthritis, asthma, diabetes, kidney disease and stroke
Most registered nurses in Hawaii find work in hospitals (61.1%), ambulatory care (5.5%) and home health (3.4%).
Oahu has the largest concentration of nursing jobs because most of the state's tertiary care services are on this island. There are 11 nurses per 1,000 residents on Oahu, nine nurses per 1,000 residents on both Hawaii and Maui and five nurses per 1,000 residents on Lanai and Molokai.
Benefits of Travel Nursing in Hawaii
The Health Care System
A travel assignment in Hawaii means you're working in one of the best healthcare systems in the country. The state was ranked first in the country by U.S. News because of access to health care, quality of care and overall health of the population. The state also ranks 16th in terms of its natural environment, based on factors such as drinking water quality, air quality and health risks based on pollution.
Professional Growth
Travel nursing lets you build your resume by broadening your work experience. Hawaii offers a unique chance to hone your skills working with diverse patient populations.
According to the report on Hawaii's Nursing Workforce, ethnic minorities account for almost three-quarters of the state's population, including Asian, Native Hawaiians, other Pacific Islanders, Hispanic, Latino and mixed ethnicities. Health disparities among these groups also offer interesting challenges —for example, the life expectancy of native Hawaiians is six years shorter than the state average.
Travel Adventure
Gorgeous scenery, beautiful weather and a laid-back lifestyle make Hawaii a popular tourist destination. A typical 13-week travel nursing assignment gives you even more opportunities to explore the charms of the island lifestyle. On your days off, you can attend a luau, laze on the beach and enjoy tropical fruit at roadside stands. When you're ready for adventure, you can go hiking, snorkeling, diving and surfing.
Are you ready to try a travel assignment in paradise? Explore job openings for travel nursing in Hawaii on the Onward Healthcare website.