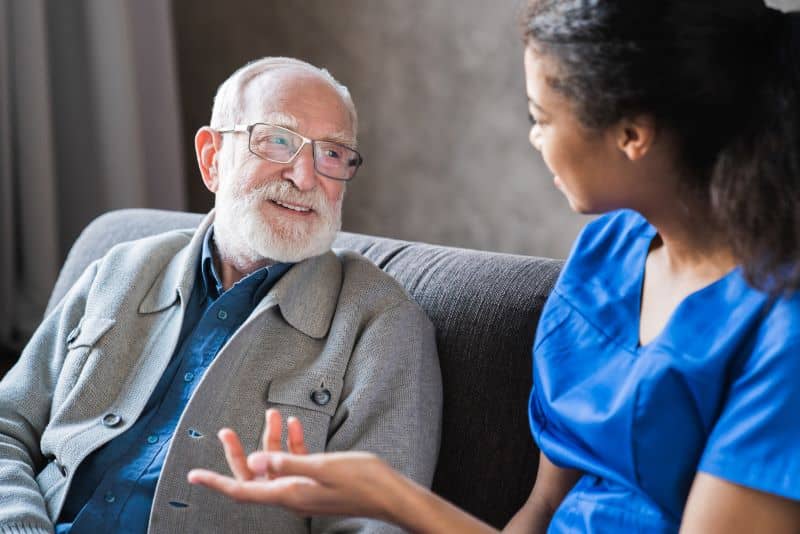 Screening for Social Determinants of Health: How Nurses Can Dig Deeper
Nurses and other healthcare personnel often conduct the screening of patients with medical questionnaires. But it's no longer sufficient to just record the patient's family and personal history.
Today's screening tools are also being used to obtain social information that can affect a patient's health and outcomes.
Defining social determinants of health
According to the World Health Organization (WHO), social determinants of health (SDH) are the conditions in which people are born, grow, work, live, and age, and the wider set of forces and systems shaping the conditions of daily life. These forces and systems include economic policies and systems, development agendas, social norms, social policies and political systems.
Cindy Brach, senior healthcare researcher with the Center for Evidence and Practice Improvement at the Agency for Healthcare Research and Quality (AHRQ), explained that social determinants of health speak to the conditions outside of the individual's broader condition, including the community in which they live and how they interact in that environment.
"Very often, when people talk about the social determinants of health and healthcare, what they are really talking about are social needs of the individual. If you are really being strict, SDH pertains to everybody who lives in that community and in those circumstances. Individuals who live in that community may or may not have a particular social risk or social need," Brach said.
For example, living in a high-crime area is a SDH. Residents may be traumatized by living in that community. Asking about and treating the stress of living in that community is meeting a social need, but not addressing the SDH, according to Brach.
Nursing and screening tools for SDH
Nurses can play a key role by collecting SDH information and then helping provide access to local community resources to patients, whether in the primary care, urgent care or acute care setting. This can be especially critical during the global COVID-19 pandemic, as studies have shown that patients in some communities or social situations have poorer outcomes from the virus than others.
There are a variety of tools and surveys that nurses and other healthcare professionals can use to collect important data and then use that information to craft a tailored care plan for each individual patient.

One such tool is the Protocol for Responding to and Assessing Patients' Assets, Risks, and Experiences (PRAPARE). This is a national effort to help health centers and other providers collect the data needed to better understand and act on their patients' social determinants of health.
The PRAPARE assessment tool consists of a national set of core measures and an optional set of measures for community priorities.
The core set of 16 measures includes: race, ethnicity, migrant and/or seasonal farm work, veteran status, language, housing status, housing stability, address/neighborhood, education, employment, insurance, income, material security, transportation, social integration and support, and stress. The optional measures include: incarceration history, refugee status, safety, and domestic violence.
Be prepared to address discovered needs
"The kind of screening you want to do depends on what you plan to do in response to those answers," Brach said. "I am a firm believer that you should not be collecting data for the sake of collecting data, and therefore, every question that you ask, there has to be a reason for it and how you are going to use those data."
"I believe that practices that are collecting social determinants of health data should have specific plans of how they are going to respond to those needs, and that usually involves linking them to community resources or using it to change their treatment plans," she continued.
If a patient has food insecurity issues, a nurse can provide resources to food pantries and other community resources during the screening process. This information can be used to better the lives of the patients on both a medical and a personal level.

"You have to understand patients' lived experiences," Brach said. "If you are developing a treatment plan without understanding what their lives are like, there's a reasonable likelihood that you are going to ask them to do something that is not going to fit into that life. It's part of partnering with the patient to make sure you are on the same page and you understand their constraints and priorities, and then together develop a workable plan that they can follow through on, as opposed to developing something devoid of that understanding."
Related:
The Impact of COVID-19 on PRAPARE Social Determinants of Health Domains – Fact Sheet, National Association of Community Health Centers (NACHC)
ONWARD HEALTHCARE has opportunities for travel nurses to impact patients' lives around the country.