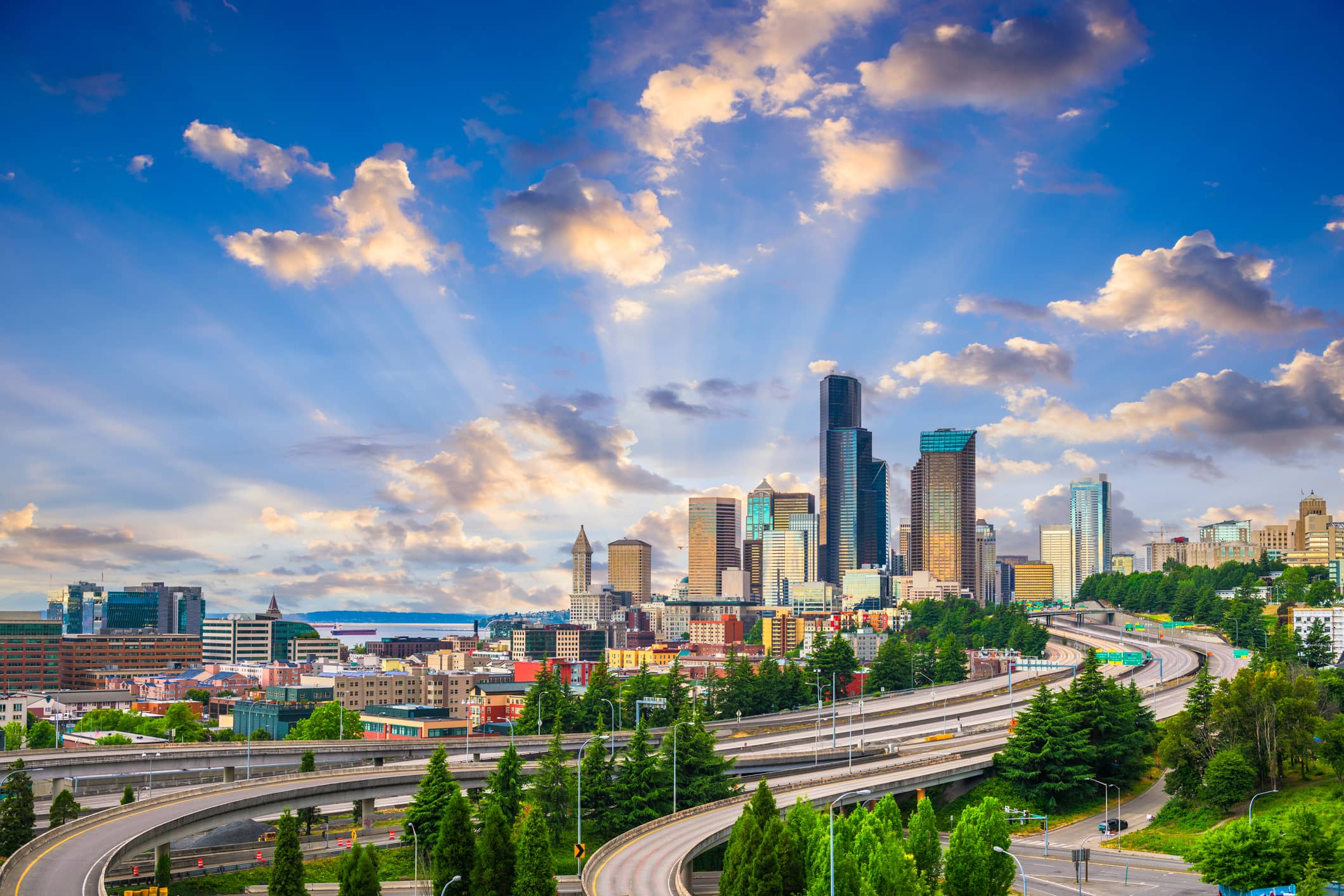 Sleepless In Seattle: Travel Nursing In Washington
Washington is a state that steals the hearts of everyone who visits. From orcas to eagles, Washington's majestic wilderness may be America's last frontier but it's also home to a booming healthcare tech scene, quirky coffeehouses, wineries, art galleries, farmers' markets and a thriving music scene. No wonder travel nurses have fallen in love with Washington.
If you're looking for outdoor adventures and the chance to work in one of the country's most exciting locations for healthcare, take a travel nursing assignment in Washington. Top-tier hospitals and healthcare facilities are actively searching for dedicated registered travel nurses (RNs) to fill a variety of openings.
Washington Will Captivate You
Washington State offers unrivaled scenic beauty and urban sophistication. In addition to skiing, hiking, biking, snowshoeing, kayaking and dozens of running/biking trails, you'll find a million reasons to get outside and stay fit like the locals. But if you're more of a city person, you'll find everything you need in Washington's top cities:
Seattle
Aside from the tech industry, there are endless things to see and do in Seattle: artsy neighborhoods, Pike's Place Market, Seattle Center, Pioneer Square, Woodland Park Zoo, the Seattle Aquarium, Seattle Arts Center and great sports teams are just the tip of the iceberg. Surrounded by mountains and the Puget Sound, travel nurses can hike, bike and go snowshoeing on their time off.
Tacoma
Tacoma is known for Dale Chihuly's Museum of Glass, a Mount Rainer trek, America's Car Museum, Lakewood's gardens and Gig Harbor, where the seafood is to die for. And don't miss the award-winning rhubarb pie!
San Juan Islands
From lush rainforest to barren rocks, these 400 islands flourish with wildlife (back-tailed deer, mink, river otters, birds) - but the Oscar goes to the orcas or killer whales that can be found hunting seals here from mid-April to October.
National Parks
The evergreen state's majestic Pacific and Cascade Mountain views can't be beat. Visit Olympic National Park, North Cascades National Park, Mount Saint Helens National Monument, Cape Disappointment State Park and Flaming Geyser State Park.
Boost Your Career
Not only does a travel nursing assignment in Washington give you a chance to explore the San Juan Islands, visit Seattle and hike the mountains, but your career also grows to new heights as you gain the amazing experience necessary to take your nursing career to the next level.
Exceptional hospitals and medical research on improving best practices are everywhere.
• Healthcare innovations benefit from Washington's technology giants (Microsoft) and incubators.
• Average RN salaries in Washington are higher than most states and nurse demand continues to grow.
• Find out more about licensing requirements and nursing in Washington State:
Washington State Nursing Commission Washington State Nurses Association