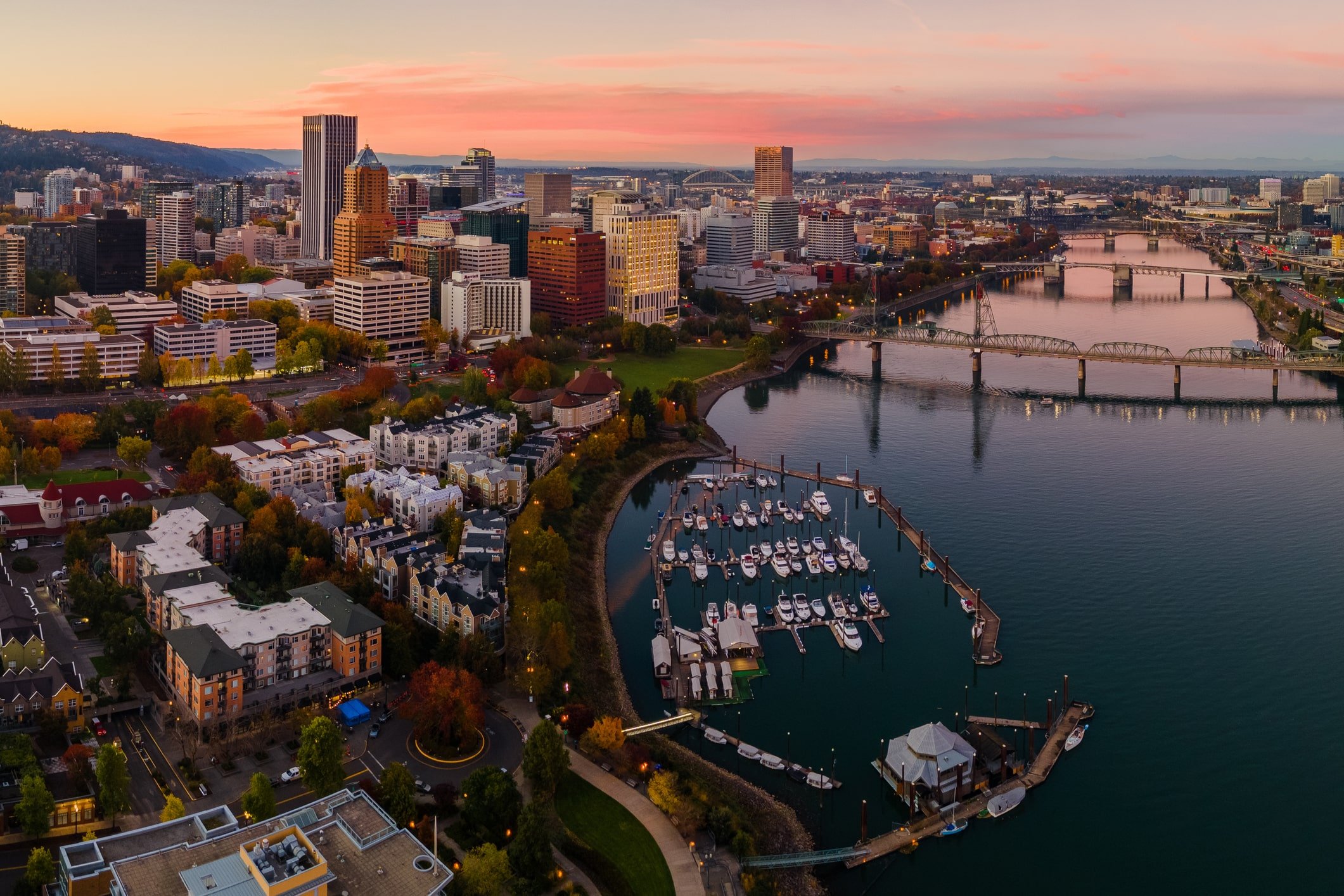 Travel Nursing In Oregon In The Summer
Onward Healthcare's travel nurses can gain the skills and experience to advance their careers while in one of the most beautiful states ever--Oregon! Whether travelers are looking for adventure, great fishing spots, outdoor activities, beautiful beaches, rivers, mountains, vineyards, waterfalls, delicious food, and a spectacular coastline, Oregon has it all. Travel nurses are in high demand in Oregon, as the top hospitals and healthcare facilities are actively searching for dedicated, compassionate, and passionate RNs.
Travel nursing jobs in Oregon are abundant, and Onward Healthcare provides nurses with the resources needed to advance their careers and succeed in their assignments. Travel nurses find Oregon to be one of the most beautiful states with the most gorgeous, majestic coastline they've ever seen.
Experience Travel Nursing in Oregon during the Summer
Breathtaking Coastline
Spectacular scenery surrounds Oregon, from white, sandy beaches to the foothills of Mount Hood National Forest. There are over 363 miles of magnificent scenery when traveling the coastline and visiting the seaside towns of Yachats, Coos Bay, Depot Bay, Cannon Beach, and Astoria. Newport features its own historic bayfront, where travel RNs and families can watch fishing boats coming in from the harbor, sea lions basking in the sun, or whales as they migrate down South. The public has access to all of Oregon's beautiful beaches, and don't forget to bring the camera to capture pictures of the abundance of sea life in the various tide pools.
Magnificent Outdoors
For nature lovers and outdoor enthusiasts, the mountains are a must-see. Mt. Hood has gorgeous wildflowers, lush streams, and amazing wildlife. Travel nurses can hike Crater Lake or kayak the Willamette River in the city of Eugene. The Willamette River has more than 70 miles of walking and hiking trails, and is a paradise for those who love getting back to nature. For those who love adventure, check out Bend for lakes and rivers galore, not to mention a whopping 300 days of sunshine each year. You'll want to snap a few photos when visiting Multnomah Falls, located 30 minutes outside of Portland. It is Oregon's tallest waterfall and the second tallest waterfall in the United States!
For travel nurses interested in fishing, the Columbia River George National Scenic Area is a must see. Dividing Oregon and Washington along the 1,234-mile long Columbia River, fishing enthusiasts can try their luck with salmon, sturgeon, steelhead, and kokanee in the Lewis River, Cowlitz, or Tillamook Bay streams. There's nothing tastier than fresh, local fish!
Bike to your travel nursing job in Portland--known as one of the most environmentally conscious cities in the world
Portland
Portland, Oregon's capitol, has delicious restaurants, boutiques, water fountains, locally-sourced fish, meat, and produce, and an abundance of wineries and craft beer. Portland is also known as 'Beervana', with over 31 craft breweries. Travel nurses on assignment will enjoy the parks, bicycle paths, coffeehouses, and extraordinary music scene. Portland is known around the world for being one of the most 'environmentally conscious' cities in the world, as people walk, bike, and hike everywhere! Public transportation is thriving, and there are over 10,000 acres of public parks. For travel nurses who love reading and browsing bookstores with hard-to-find books and novelties, there is 'Powell's Books.' It's the largest independent chain of bookstores, and many people find themselves spending an entire day browsing the books and drinking Portland's specialty coffee.
Portland is also known as the 'City of Roses.' From April to October, travel nurses can enjoy over 7,000 rose bushes in the International Rose Test Garden. The air is filled with fragrant roses, and the garden is free to the public. For those 'foodies', why not try delicious faire from the ever-so-popular food trucks? Portland is the newest hub for food trucks, and they are littered throughout the town on street corners and roadsides. When finished with breakfast, lunch, or dinner, head on over to Voodoo Donuts, one of the best kept and most delicious secrets in Portland. There are bacon-maple glazed donuts, Boston crème pie donuts, and many other quirky, one-of-a-kind donuts that are not only a delight to see, but also to taste.
Are you ready to advance your career, gain the skills hospitals need, and enjoy the gorgeous coastline in Oregon? Check out these Onward Healthcare travel nursing jobs in Oregon today!