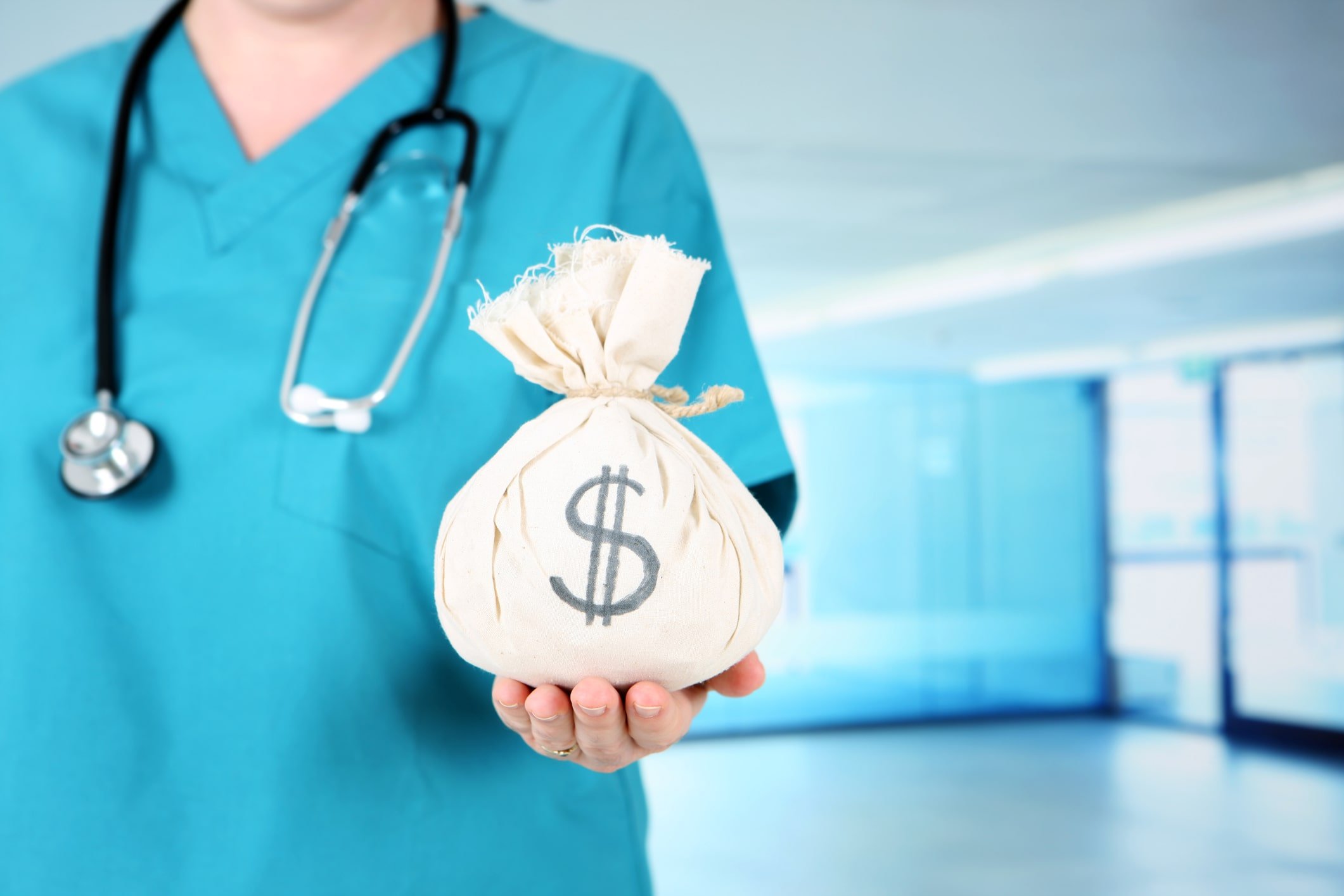 Top 5 Highest Paying Areas Of Nursing
Students typically choose an area of nursing in which they wish to specialize at some point in nursing school.
The possible options are quite broad, which is why the nursing profession attracts so many types of people.
Nursing salaries depend on many factors, but a nurse's pay generally increases in direct proportion to education.
5 Areas of Nursing that Offer Top RN Salaries
According to the Bureau of Labor Statistics, nurses with a bachelor's degree make about $33.65 an hour nationwide. But some types of nursing specialties have higher median salaries. Check out five of the highest-paying areas of nursing below.
1. Nurse Anesthetist
Most sources agree that a Certified Registered Nurse Anesthetist (CRNA) is the highest-paid area of nursing by a wide margin. A CRNA's primary duty is to administer anesthesia to patients who are about to undergo surgery, which requires the ability to predict their responses to anesthesia.
The high level of education is one of the most significant factors that account for the salary of this nursing specialty. Another reason is the exposure these nurses have to potential malpractice suits.
2. Psychiatric Mental Health Nurse Practitioner
A Psychiatric Mental Health Nurse Practitioner (PMHNP) treats patients with mental health disorders, psychiatric problems and behavioral challenges. They also help patients avoid the consequences of their conditions, such as social isolation and poverty.
The combination of providing psychological counseling and medical treatment requires this specialty have a higher level of education than other areas of nursing. PMHNPs must also be compassionate and able to assist patients in crisis.
3. Certified Nurse Midwife
Certified Nurse Midwives (CNMs) care for patients during pregnancy, labor and birth. They work closely with obstetricians throughout the patient's pregnancy and are often the primary healthcare provider during delivery.
The responsibility of bringing a new life into the world requires CNMs to have more education than most other areas of nursing. The vulnerability to lawsuits in the event of a complication during labor is also a major reason for the high salaries of nurses in this specialty.
4. Family Nurse Practitioner
Family Nurse Practitioners (FNPs) provide nursing care in family medicine, often in collaboration with a family's primary care physician. Their close work with patients often means that FNPs are the most familiar face at their healthcare facility.
Some states grant FNPs a high degree of autonomy, allowing them to operate their own practice and prescribe medication. They also routinely provide patient assessments and consultations with other healthcare providers, resulting in a high demand for this specialty. These factors make FNPs one of the highest-paid areas of nursing.
5. Certified Pediatric Nurse
Undergraduate nursing programs don't typically include a specialty in pediatrics. Nursing students usually get their first exposure to this specialty in a clinical environment such as a pediatric intensive care or rehabilitation unit.
A nurse who wants to become a Certified Pediatric Nurse (CPN) must first gain pediatric experience as an RN before taking an exam. The requirement for education beyond an RN is the primary reason for this specialty's high salary.