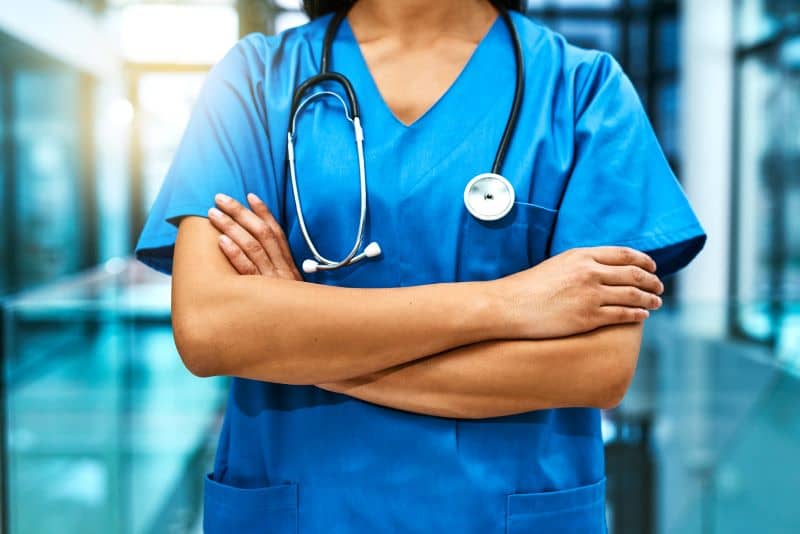 Crystal Sutton, RN, Credits Her Recruiter For Positive Travel Nursing Experience
Every travel nurse needs to cultivate a few things in order to have the best possible travel experience.
The desire to learn new things. A certain comfort level with change. Flexibility. These will all help you get the most out of your assignment--and enjoy yourself in the process!
Another key to success is having a good relationship with your recruiter. Your recruiter will help you find jobs that best meet your qualifications and your needs.
Travel nurse Crystal Sutton, RN, can't say enough good things about her Onward Healthcare recruiter Charlotte Sceusa.
"I am at my best because I know that I have her there on my side," she said.
That's pretty high praise, but then again, Crystal and Charlotte have formed a solid relationship over the three years that they've worked together. Crystal knows that Charlotte has her best interests in mind when helping her find new travel assignments. And she knows that Charlotte cares about her comfort and satisfaction with her experience.
Finally, after all this time
During the course of their professional relationship, Charlotte has been a comforting voice on the other end of the phone, a reassuring presence via email.
Crystal knew that she could expect a prompt response whenever she emailed, texted or called Charlotte with a concern or a question. It wasn't that Charlotte could work miracles, but she always listened to Crystal and paid attention to what she said.
Crystal knew that Charlotte wouldn't dismiss her wishes for future assignments or try to shoehorn her into a job assignment that wasn't right for her.
That went a long way, in Crystal's mind.
But like most travel nurses, Crystal had never met her recruiter in person. Despite working with her for several years, she'd never seen her face.
Crystal never doubted that she could count on Charlotte, though.
"I trust her," she explained. "We have a rapport. I know she is doing her best for me."
And finally, when Crystal landed a travel job in San Diego, where Charlotte works, they knew they had an opportunity in front of them. Crystal gladly accepted a 13-week position on a med-surg unit at Kaiser Permanente Zion Medical Center in San Diego that started at the beginning of January. After she got the details taken care of, she put in a call for a lunch date with her recruiter.
"So now, finally, I'm here and I actually met her in person!" said Crystal.
The two women met in San Diego's scenic Balboa Park for a lunch filled with chatter and laughter. They even got to watch a wedding take place.
"It was so wonderful to be able to put a face with the name and the voice!" said Crystal. "It was really nice to be able to finally see her face to face."
Travel Nursing Advice From The Road
What other insight has Crystal gleaned from her travel experiences that she would share with future travelers who want to make the most of their experiences?
"Don't be focused on what other people's goals are in their traveling journey," she said. "Focus on your goals and your travel journey."
Some people travel to make money. Some people travel to gain new job experience. Decide what you want to do and tailor your choices accordingly.
For Crystal, one of her biggest travel goals was just that: the opportunity to travel! Early one, she knew that her goal was to enjoy the opportunity to live in certain parts of the country, like all the different regions of California.
She also appreciates the ability to control her own schedule. She was able to travel to Uganda last summer on a medical mission trip with a church group from Los Angeles, then return to a travel nursing job in the Bay Area.
Her heart was full of the joy of working in a refugee clinic, answering a calling. She hopes to participate in another mission trip in the future, which her career as a traveler will certainly enable her to do.
"My other advice is to always be secure in who you are as a nurse," she said. "Way before you talk to anyone with an agency, know who you are as a nurse and be confident in that. Be confident in your skill set."