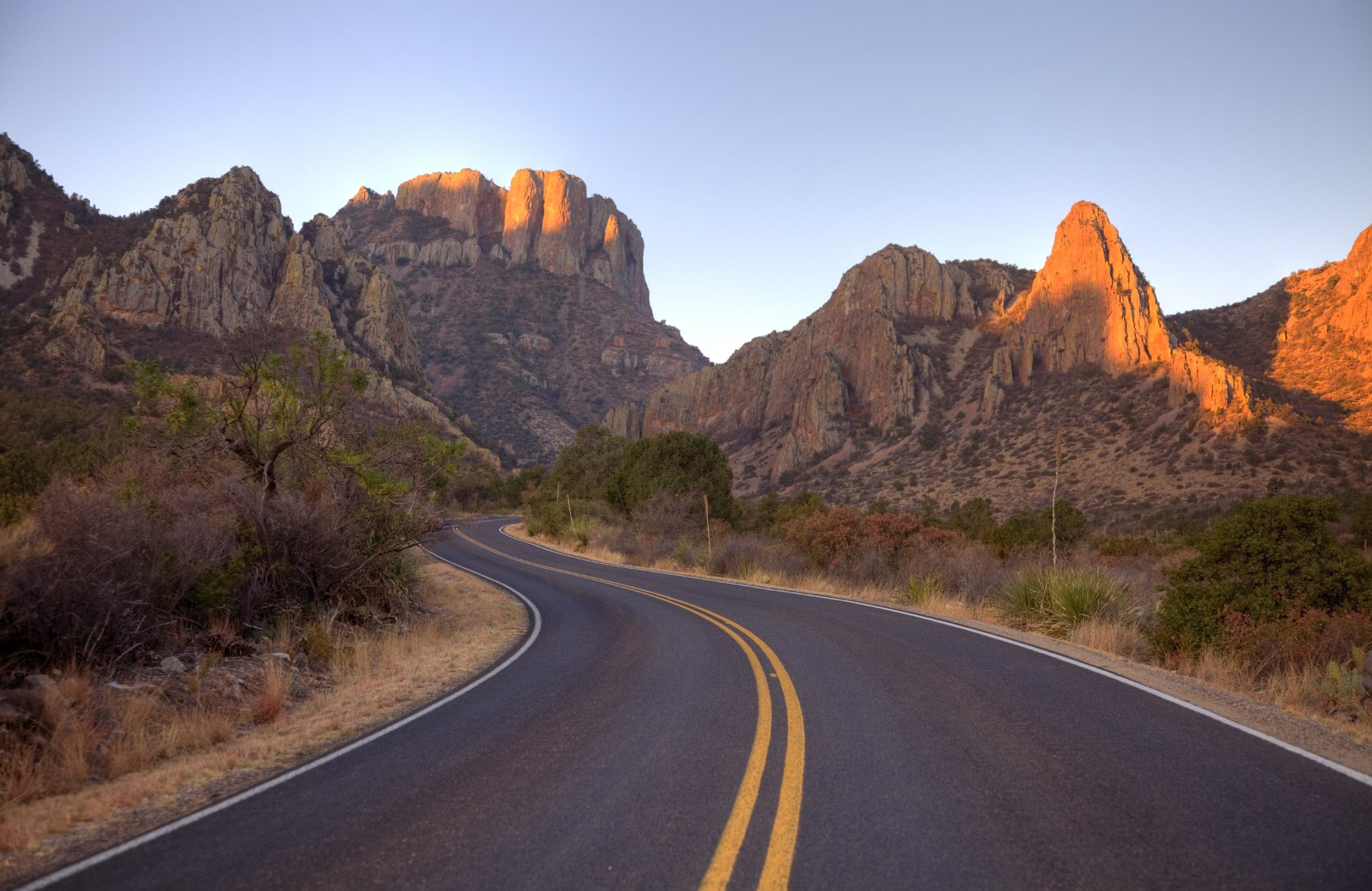 Explore The Great Southwest: Travel Nursing In Texas, New Mexico, Arizona
You have 50 states to choose from when you sign on as a travel nurse with Onward Healthcare. How about starting with a travel nursing gig in the great Southwest? Texas, New Mexico and Arizona are some of the best states for travel nursing, each with an abundance of assignments in locations that can fit your preferences.
Whether you're looking for a travel nursing job in the ICU, telemetry, med–surg or the OR, you will find plenty of opportunities in this region to advance your career while opening up new horizons for fun during your downtime. Here are just a few state-by-state highlights of what you can see and do.
Note: During the ongoing COVID pandemic, be sure to check in before you visit any of these locations, to inquire about operating hours and any potential closures.
What to do in the Southwest's best states for travel nursing
Texas
It's hard to narrow down a list of "must-do" activities in the state of Texas because there are just so, so many. You could do nothing but eat brisket and Tex-Mex and have a great time. But here are a few other possibilities to keep you busy in one of the country's best states for travel nursing:
Museums in Fort Worth. If you're taking a travel nursing assignment in the Dallas–Fort Worth area, carve out some time to visit the myriad of interesting museums in Fort Worth. From the Kimbell Art Museum with its collection of fine art and focus on world history to the Amon Carter Museum of American Art to the Texas Cowboy Hall of Fame and the National Cowgirl Museum & Hall of Fame, there is something to suit everyone's taste.
Space Center Houston. When visiting this popular destination, it is very likely you'll overhear multiple people saying, "Houston, we have a problem," the famous line from the movie "Apollo 13." But it's worth it to see this space exploration learning center, which serves as the visitor center for NASA's Johnson Space Center. Try the motion simulator to see if you would like how it feels to travel through space.
Congress Avenue Bridge in Austin. Austin is home to the Texas State Capitol, so you could tour that. It's also home to the flagship campus of the University of Texas system, which is worth a visit. Or you could visit the LBJ Presidential Library. But if you really want to get a taste of the city that proudly declares itself to be weird, go to the Congress Avenue Bridge just before sunset to watch more than a million Mexican free-tailed bats take flight. (Yes, some Austin bars even serve bat-themed cocktails.)
Find travel nursing jobs in Texas.
New Mexico
You could (and perhaps should!) plan to explore the intriguing New Mexico cities of Albuquerque and Santa Fe, but why not visit a few more places, too?
Capulin Volcano National Monument. Located in northeastern New Mexico, Capulin Volcano is an extinct, 60,000-year-old cinder cone volcano that's part of the Raton-Clayton Volcanic Field. When you visit, be sure to check out the Crater Rim Trail; this paved, one-mile trail circles the rim of the volcano, and from the highest point you can see parts of four states: New Mexico (of course), Colorado, Oklahoma, and Texas.
Taos. This high-desert town near the Sangre de Cristo Mountains is a beautiful spot where you can do…well, just about anything. Book a place to stay for a night or two and then go exploring. Depending on the season, you could go whitewater rafting, hot air ballooning, skiing, fly fishing, take a painting workshop, learn more about the local culture, or enjoy some sightseeing. Don't miss the opportunity to visit Taos Pueblo, a World Heritage Site that features a series of adobe dwellings that have been inhabited for more than 1,000 years.
Roswell. Why drive out to Roswell? To check out the International UFO Museum and Research Center, which was created out of an old movie theater. Learn about the mysterious crash of 1947 and decide whether you think it was just a weather balloon or something from…somewhere else. Don't miss the UFO souvenirs in the gift shop. The truth is out there, you know.
Find travel nursing jobs in New Mexico.
Arizona
The deserts, the cities, the sunsets, the history…these are just a few reasons to check out Arizona. Here are a few more.
Vermilion Cliffs. Vermilion Cliffs is known for three things: cliffs, canyons and condors. It's home to some of the most striking sandstone formations in the world. Case in point: the Wave in the Coyote Buttes North area. You have to get a permit to visit the Wave—and be prepared for a physically demanding hike—so make sure to include that in your plans. Vermilion Cliffs is also home to a population of endangered California condors, and if you visit the condor release site, you might spot some of them.
Grand Canyon. We can't ignore the elephant in the room, which in the case of Arizona is actually a giant canyon carved in the earth. You may just become speechless when you gaze upon the Grand Canyon in person, and you'll understand why it ranks as the second most-visited National Park in the country. Once you regain your composure, consider exploring. There are bike tours, whitewater rafting excursions, mule rides, helicopter tours, nature hikes and more.
Old Town Scottsdale. Is your idea of adventure more suited to metropolitan-type activities, like visiting art galleries, shopping and dining out? Then you'll want to check out the Old Town Scottsdale district in upscale Scottsdale, just to the east of Phoenix. If your feet get tired, just hop on a trolley or a golf-cart taxi.
Find travel nursing jobs in Arizona.
ONWARD HEALTHCARE has thousands of travel nursing opportunities throughout the U.S.
APPLY TODAY to start working with one of our friendly recruiters.