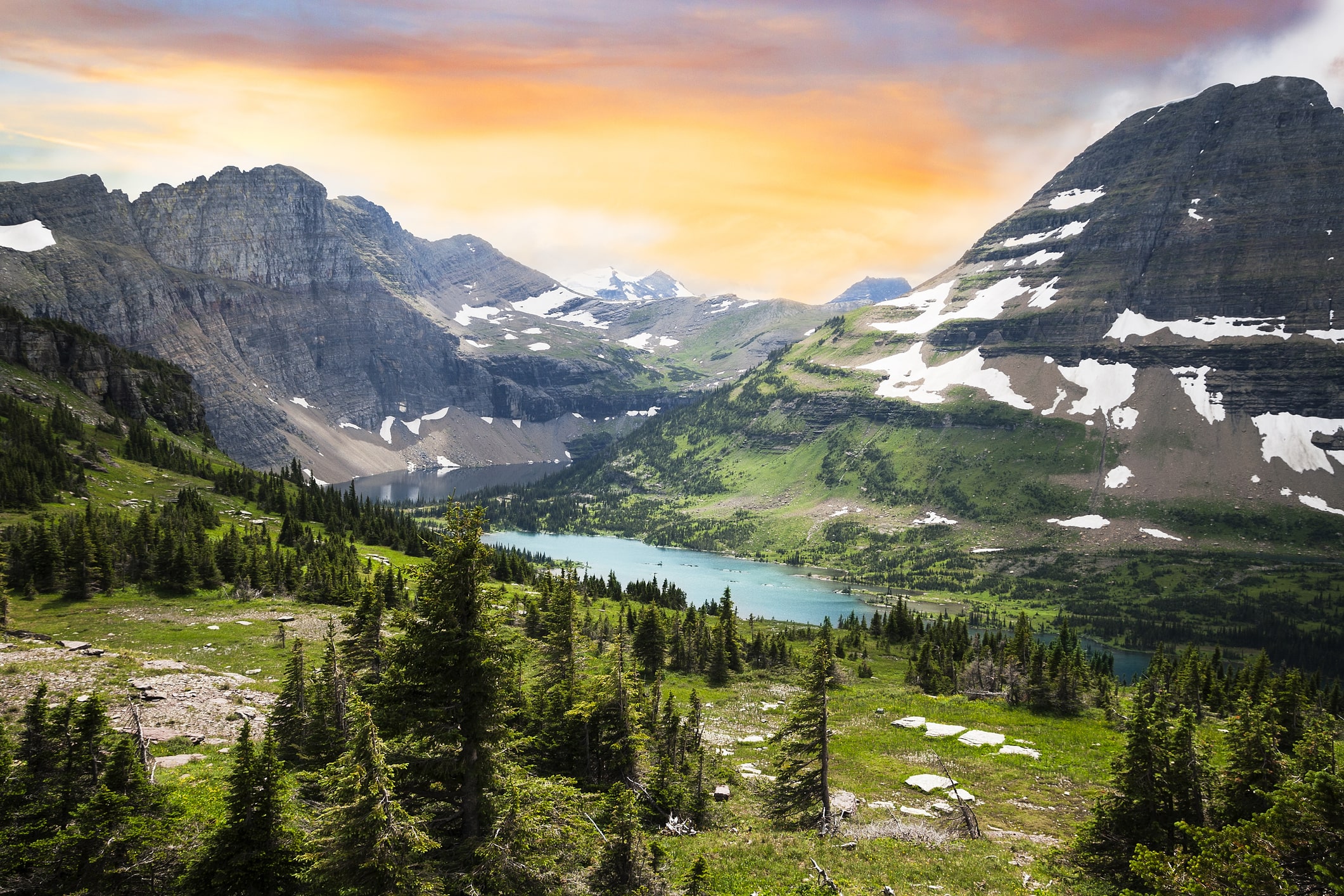 Why Every Nurse Should Consider Travel Nurse Jobs In Montana
You can find travel nurse job openings in all 50 states, and some of the best ones are in Montana. If you've ever traveled to Montana, you know why it's special. And if you haven't been there yet, it's time to find out!
Here are some of the top reasons nurses should consider taking a travel nurse job in Montana:
Working in Big Sky Country
The professional benefits of taking a travel nursing job in Montana include:
Exclusive Job Offerings
Onward Health has exclusive arrangements with a number of excellent healthcare systems that allow us to offer travel nursing positions that won't be posted anywhere else. For example, Providence Health & Services is one of our partners and the third-largest not-for-profit health care network in the United States, including facilities in Montana.
Terrific Pay and Benefits
You'll earn competitive pay and receive outstanding benefits when you take a travel nursing job in Montana through Onward Healthcare. You can receive medical, dental, vision, and life insurance, and a 401(k) plan, among other benefits. Plus, you can earn a special $100 travel nursing bonus for every additional 10 hours you work above your regular monthly scheduled shifts.
Housing
Unless you're already living in Montana, you'll need to find a place to live. Our team will work with you to secure free, high-quality, safe housing near your assignment site. If you prefer to look for your own place to live, you can opt for a per diem housing subsidy instead.
Nurse Licensure Compact State
Montana is one of nearly 40 states that participate in the Nurse Licensure Compact (NLC). The compact is an arrangement that honors an active license held by a resident in any of the member states. So if your principal state of residence is part of the compact, and your nursing license is in good standing, you don't have to apply for a new state license to work in Montana. If you don't hold a multistate nursing license, though, our credentialing specialists can help you navigate the process of getting a Montana nursing license.
Wide Open Spaces in which to Play
As any experienced travel nurse can tell you, you won't be working all the time when you are on assignment. You'll want to find meaningful ways to spend your free time…and yes, collect stories to tell your friends back home (and take some fabulous photos to post on social media).
If you relish spending time in the great outdoors under a giant stretch of blue sky, Montana is definitely the right state for you. Bring your hiking boots, camping gear and other outdoor equipment¬¬–or plan to rent some while you're there.
Here are just a few "must do" places to visit for your list:
Yellowstone National Park
Located in southwest Montana, you can pass through the Roosevelt Arch in Gardiner and enter Yellowstone National Park. This north entrance to our country's first national park is the only one open year-round. If it's warm, go river rafting or fly fishing on the Yellowstone River, or visit the hot springs in the appropriately named Boiling River.
Glacier National Park
Many refer to this wilderness preserve as a hiker's paradise, and they're not exaggerating. Alpine meadows, forests, lakes and mountains—Glacier National Park has it all. Pick a hiking trail and plan a day trip or an overnight camping expedition. You might also be interested to know that Glacier National Park and Canada's Waterton Lakes National Park together have been designed as the world's first international peace park and a world heritage site.
National Bison Range
If you're fascinated by the native wildlife, be sure to pay a visit to this sanctuary for American Bison. This national wildlife refuge in western Montana is one of the oldest in the country and is home to several hundred bison at any given time.
Billings
Wander through Montana's largest city, which a far cry from a big, crowded city like LA or Chicago. This is a city that bills itself as "Montana's Trailhead," after all. You'll get a sense of Billings' existence as a railway town, which it was once upon a time. Take the self-guided walkable brewery tour and find lots of other fun things to do in this town in the shadow of the Rimrocks.
Of course, there are a number of other fun cities, towns and attractions to visit throughout the state, each with its own unique charm. So take some time to wander and explore on your next travel nursing assignment in Montana.
ONWARD HEALTHCARE has travel nurse jobs in Montana and throughout the U.S.
Learn more about travel nurse jobs with Onward Healthcare or begin your online application.