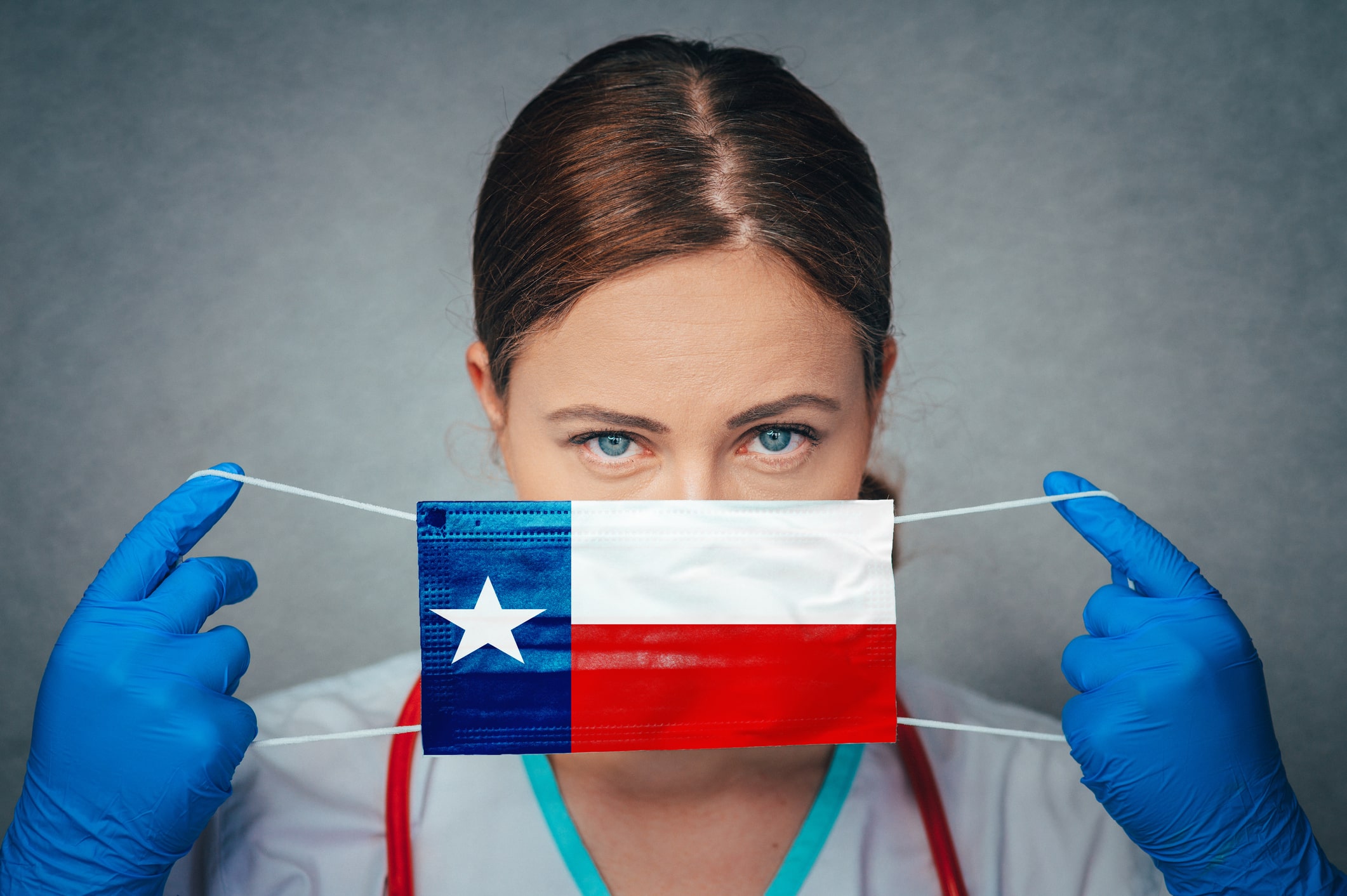 Why Travel Nursing In Texas Is Great For Your Career
"Everything is bigger in Texas," we often hear.
That's partly because Texas is the second most populous state in the union and the largest in terms of landmass among the 48 contiguous states (Alaska is bigger). It's no wonder that the state has such high demand for travel nurses. In fact, Onward Healthcare has an abundance of travel nursing jobs in Texas, providing lots of options for your next assignment.
From academic medical centers to top-rated children's hospitals and Magnet-designated facilities, you're sure to find a facility and location that meets your professional nursing goals.
You'll also find plenty of fun, and new attractions to explore. From Austin's music scene to San Antonio's River Walk, to the big-city attractions in Dallas, Houston and more, there is a lot to love in the great state of Texas.
Why You'll Love a Texas Travel Nurse Job
Texas Is Part Of The Nurse Licensure Compact (NLC)
The Texas State Board of Nursing actively processes registered nurse licenses to keep up with the demand. They are also part of the Nurse Licensure Compact (NLC), which allows eligible nurses to have one multistate license. This gives travelers the ability to practice in their home state and any other compact state; there are currently 25 states participating in the Nurse Licensure Compact. If your home state is one of them, you could enjoy a streamlined process for working in Texas without additional applications or fees!
If your original nursing license is not from a compact state, the recruiters at Onward Healthcare can help you through the process of getting your single state license in Texas.
Hospitals In Texas Rank Among The Best
According to U.S. News & World Report, Texas hospitals rank among the best hospitals year after year, offering advanced medical technologies and opportunities to expand your skillset. The state is home to more than 600 hospitals, with several that are nationally and regionally ranked on the annual U.S. News Best Hospital Report. The state is also home to 35 ANCC Magnet hospitals, which have been officially recognized by the American Nurses Credentialing Center for quality patient care, nursing excellence and innovations in professional nursing practice.
Whether you are looking for Texas travel nursing jobs in the ICU, ER, OR, labor and delivery or other specialties, the staffing experts at Onward Healthcare can help you find the right opportunity in top-ranked hospitals and health care facilities across the state.
After Work: Explore Exciting Cities, Historical Sites, Seashores & More
Along with exceptional career opportunities, travel nurses can find a lot of fun things to do during their free time in The Lone Star State.
Texas is known for big cities and small towns, wide-open plains, college and pro stadiums packed with screaming fans, world-famous BBQ and other local fare, historical sites, and the "Don't-mess-with-Texas" attitude. Here are a few favorite places you'll want to explore during your time off from travel nursing jobs:
Galveston Island
Galveston Island should be at the top of the list for travel nurses who want to experience a breathtaking seashore, fresh ocean air and a true "vacation" destination. This barrier island includes over 30 miles of beautiful, white sandy beaches; unique restaurants and shopping venues; historic Victorian homes; boat tours; fun and games on Pleasure Pier; and many other attractions. Travel nurses will find countless options for both relaxation and adventure.
Dallas
As the third-most populous city in Texas, Dallas is known as "the modern metropolis" with a variety of cultural offerings, museums, unique restaurants, specialty bars and historic landmarks. Dallas is also home to high-end malls and vintage districts, as USA Today describes it as "One of the top 10 places to spend it all." Travelers can truly experience the great outdoors here, including over 60 lakes, 50,000 acres of parks and over 200 golf courses at their disposal.
San Antonio
San Antonio has been described as diverse, artsy and historical. One of the state's most significant pieces of history – The Alamo – can be found here. Another famous attraction is the San Antonio Riverwalk, which lets travelers experience beautiful scenery as well as picturesque hotels, boutiques, local shops, and one-of-a-kind restaurants. Nurse travelers who love rollercoasters and extreme adventure can find it at Six Flags Fiesta Texas, which includes its own water park.
Houston
If you're looking for some retail therapy after your nursing shifts, Houston's Galleria offers one of the largest shopping experiences in the country – 400 stores, two hotels, health clubs, restaurants, specialty boutiques and so much more. Space enthusiasts will enjoy the NASA Space Center Houston, where travelers can ride on the guided tram tour to Mission Control or see the astronaut training facility. Outdoor enthusiasts will also find a lot to explore, including Memorial Park, a 1,500-acre paradise featuring tennis courts, a fitness center, a public golf course and a scenic jogging path.
Austin
Austin is consistently ranked as one of the most desirable cities in the nation by U.S. News. This Texas jewel truly has something for everyone. Travelers will fall in love with Austin's lush environment, renowned music scene, and world-famous BBQ, among other things. Some of the local highlights include numerous hiking and biking trails, food trucks galore, craft breweries, the famous South by Southwest (SXSW) music and film festivals every March, and the Austin City Limits concerts throughout the year.