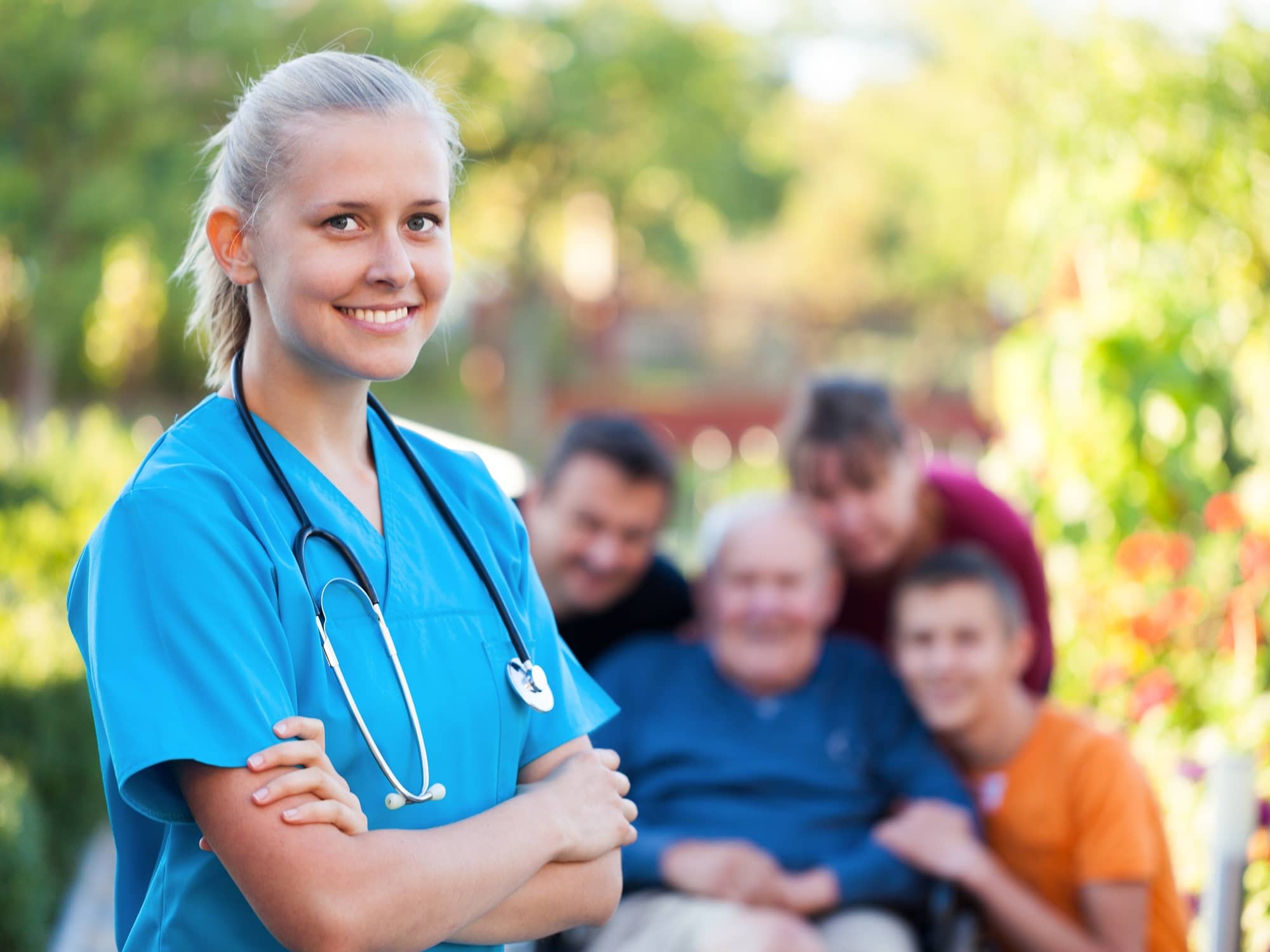 The Advantages of Being a Travel Nurse
Go on, ask a travel nurse why they travel. You may be impressed with the long list of answers!
Some of the most commonly cited advantages of being a travel nurse include the excellent pay and the opportunities for personal and professional growth. But there are many other benefits. When you give the travel lifestyle a try, you'll soon develop your own list of your favorite travel nurse benefits.
Top Benefits of Being a Travel Nurse
Here are some of the key benefits you can expect when you accept a travel nursing job with a top staffing agency like Onward Healthcare.
The adventure of travel
It's absolutely fine to admit that adventure is a big draw for you to try travel nursing. Indeed, many nurses who want to travel are excited about the prospect of exploring new places while they're on assignment. Want to hike through national parks, discover the most scenic routes or try new outdoor sports? From the Great Outdoors to big city amenities, travel nursing can provide you with a unique opportunity to see the country while getting paid.
Generous travel nursing pay
Speaking of pay, travel nurses typically earn higher salaries than their staff counterparts, as they are often needed to fill critical staffing gaps in healthcare facilities across the country. In other words, these organizations really need you, so they're willing to compensate you generously for your time and professional expertise.
Free housing
No worries about where you'll live during your assignment; your travel nursing agency can take care of that for you. Onward Healthcare offers free private housing for the duration of your assignment, usually in a furnished one-bedroom apartment or studio that is convenient to your facility. However, you may choose to find your own accommodations, in which case you'll receive a generous housing stipend.
Excellent benefits
But wait, there's more! In addition to a generous pay package and free housing, you also will receive a full range of employment benefits as a travel nurse. For example, Onward Healthcare's benefits package includes medical, dental and vision insurance, as well as life insurance, travel reimbursements and 401(K). Tuition discounts are also available for select institutions.
Flexibility
As a travel nurse, you have the ultimate flexibility to choose when and where you want to work. Want to take a trip or spend some time with your family? You can easily schedule vacations around your travel nursing assignments. You can also choose the location for future assignments based on your upcoming plans.
Professional development
Onward Healthcare's motto is "Onward and upward" for a very good reason. By taking a travel nursing assignment, you can take your career to all new heights. You can gain valuable experience working in a range of clinical settings, from large teaching hospitals to rural clinics. You'll learn new best practices and may connect with mentors who can inspire you in your career. Travel nurses who work with Onward can also take advantage of free continuing education. Using AMN Passport, nurses can share tips and tricks about working as a travel nurse and share advice for new grads.
Personal growth
Many travel nurses marvel over how much they grow and change as a result of traveling. You, too, can develop more self-confidence as you gain new skills, meet new people, experience new cultures, and step out of your comfort zone. The more you travel, the more adaptable you'll become to a wide range of situations.
Networking
Here's your chance to make new and meaningful professional connections. As a travel nurse, you'll have the opportunity to work with a variety of healthcare professionals from different backgrounds and specialties. Having a robust professional network can pay dividends for you in the future, too.
A team of support
Another key advantage for travel nurses: you don't have to figure everything out by yourself. You'll have access to a team of experts who can help you along the way. For example, your Onward recruiter will help connect you with the right assignments, troubleshoot any issues and be your main point of contact. You'll also work with credentialing analysts who will help you submit all the necessary paperwork and ensure you are ready to work in your new facility. Your accommodations can also be arranged by our housing experts. Additionally, you'll have 24/7 access to clinical managers, who can answer any clinical questions that might arise during your assignment. Check out these traveler testimonials to learn more.
Ready to give travel nursing a try?
As you weigh all the benefits of being a travel nurse, consider talking to an Onward Healthcare recruiter. Our career consultants are here to answer questions about job opportunities, traveler benefits and how it all works. Or you can complete our short application. A recruiter will soon be in touch, and you can learn more about the exciting opportunities that lie ahead.
Check out Onward's travel nursing jobs across the U.S.