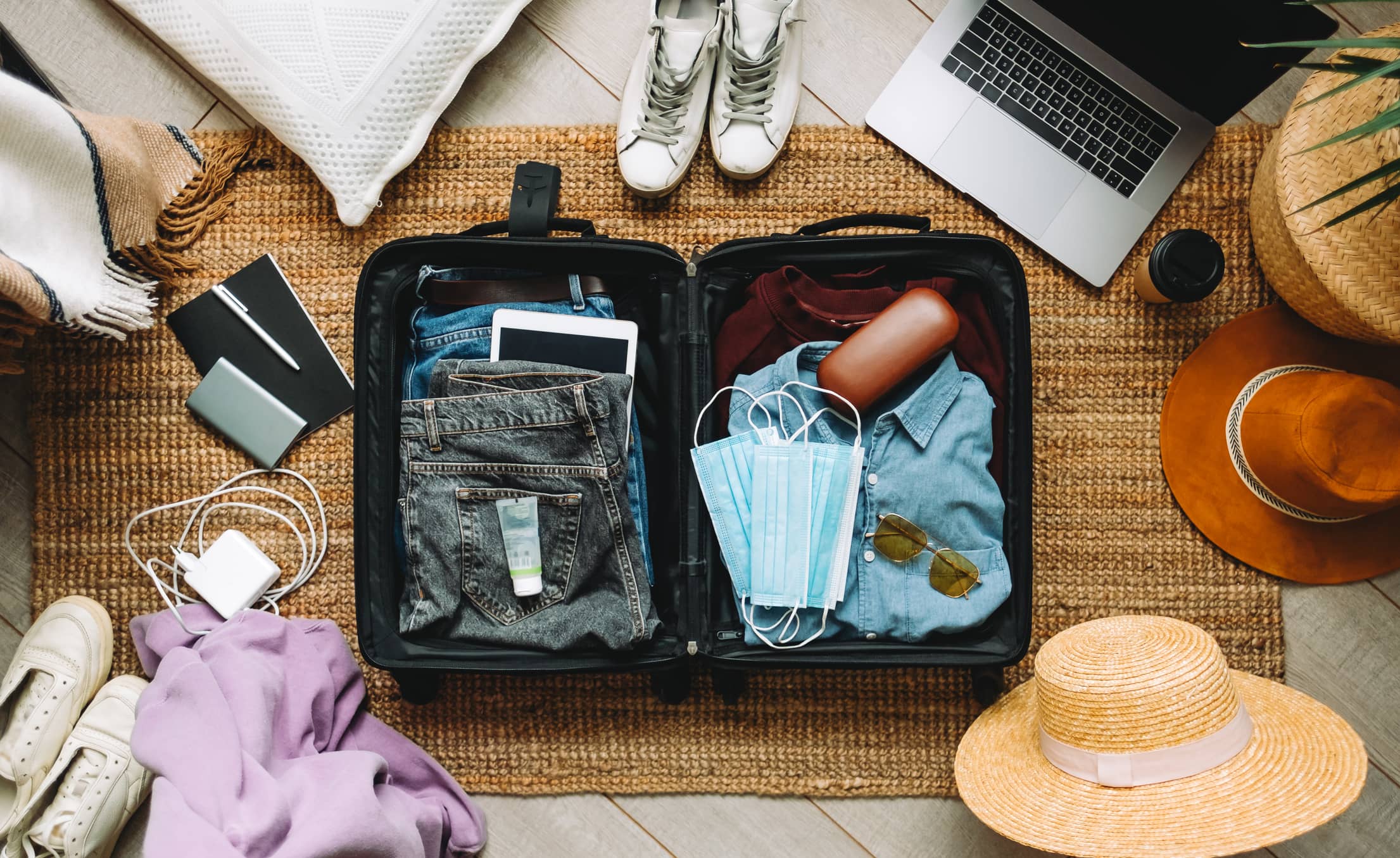 10 Tips For Your First Travel Nursing Assignment
You've decided to move your career onward and upward and take your first travel nursing assignment. For a new RN grad, travel nursing is an amazing educational opportunity. Travel nursing increases your marketability as an RN. Different levels of facilities and patient care can increase your chances of getting another job anywhere because now you're showing your versatility.
Once you've chosen a location (California beaches, Colorado ski adventures, Dallas nightlife), it's easy peasy to begin your travel nursing maiden voyage. All you have to do is pack your bags! Here's what travel nurses can expect on their first assignment.
Getting There Is Half the Fun
Your recruiter tailors your first travel nursing gig to your skills, specialty and career goals, working with you to secure licensing, free travel arrangements and free private accommodations. Typically, your first assignment will be 13- weeks long in a location of your choice. The pay and perks are great, including free health insurance from day 1, a 401 K plan, free continuing education and more.
For first-time travel nurses, some employers provide new RN grads with extended orientation to assimilate into the organization and learn proper procedures. In addition, recent nurse grads on their first travel gig are assigned a nurse preceptor or mentor at the beginning of their assignment. An Onward Health clinical manager is also available to answer any questions during your assignment. Here are some tips for new nurses to keep your transition into your first assignment as smooth as possible.
Tips for On-The-Job Success
A positive, pleasant attitude and outstanding work ethic are the keys to success at your first-time travel nursing assignment. You'll find most facilities are traveler-friendly since they are so short-staffed. Here are some other helpful tips for new nurses and those new to travel:
1. Understand the work environment. Find out a little about the floor and exactly what it's like, how things are done, where supplies are kept.
2. Ask questions and be proactive in knowing procedures. This will help you do your best and deliver excellent patient care.
3. Keep an open mind and be the go-to, can-do person.
4. Teamwork matters. Volunteer to work extra time so full-time staff can be with family.
5. Don't gossip or talk behind people's backs.
6. Introduce yourself to everyone, ask their names (and remember them) and be friendly.
7. Be an effective communicator. Practice active listening and pay attention to your tone of voice and body language. Be culturally and gender correct when speaking.
8. Patience is a virtue. If you're exasperated or stressed, don't show it.
9. Be thirsty for knowledge and expand your expertise and skills.
10. Don't be a complainer. You're not always going to like the way things are done or what you're asked to do, but by maintaining a positive attitude, you're more likely to get booked for extended assignments.
Don't Worry, Be Happy
Surprisingly, you won't have time to be lonely since there are so many places to explore during your time off. To make things easier, first-time nurse travelers sometimes take their first travel nursing gig with a friend, family member or pet. These novice travelers often like their first travel nursing assignment so much, they sign up for another travel nurse job, to follow immediately after.