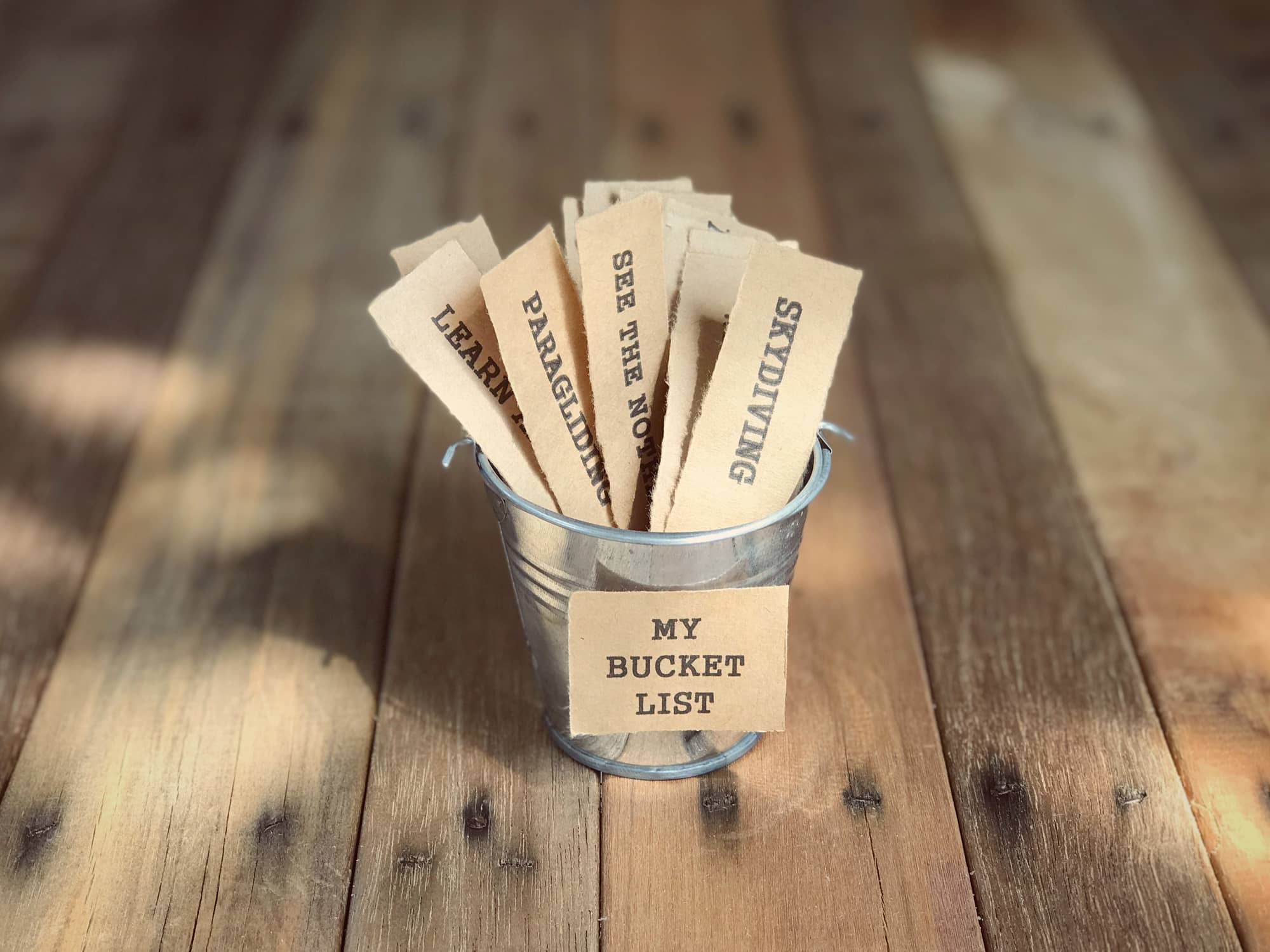 10 Travel Nurse Adventures For Your 2021 Bucket List
COVID-19 put an end to many people's plans for traveling in 2020. But this year, people are starting to venture back out into the world again. That includes many travel nurses, who worked hard to care for very sick patients for long months and are now eager to enjoy a travel RN assignment with more downtime.
But downtime doesn't have to mean just kicking back and relaxing; more downtime can mean more time for travel nurse adventures! Just be sure to do your homework before you hit the road.
"Don't make the mistake of assuming it will be business as usual for accommodations, activities, or attractions," cautioned Amanda Andrews, a travel agent who manages travel tips for Travel-Happy.com. "Doing the research and planning ahead of time will ensure a smoother trip."
Check out travel nursing jobs across the U.S.
Consider these 10 travel nurse adventures for 2021
1. Hike (part of) the Pacific Crest Trail
Ever since you saw Reese Witherspoon starring in the movie "Wild," based on Cheryl Strayed's best-selling memoir, you've wanted to hike part of the mighty Pacific Crest National Scenic Trail. You could hike from the Mexican border to the Canadian border, but the entire trail is a whopping 2,650 miles long! Instead, you can plan a shorter hiking adventure in-between travel RN assignments. Before you go, be sure to go online and research trail closures, washouts, fire dangers, and other concerns.
2. Zip along the New York Zipline Adventure Tour at Hunter Mountain
Get ready to enjoy the longest zipline ride of your life! The New York Zipline at Hunter Mountain in the Catskills bills itself as the highest, fastest and longest zipline canopy tour in the country and the second-largest zipline in the world.
3. Visit the Grand Canyon
You really can't grasp the beauty of the Grand Canyon until you see it in person. The South Rim of the national park is open year-round, and the North Rim is open during the summer months, including this summer. But you need to make reservations for lodging and camping ASAP if this is your current travel nurse adventure dream because they book up fast!
4. Go caving
Want to take your travel adventure underground? Stay cool and plan a caving tour. Two great options are Mammoth Cave National Park in Kentucky and Carlsbad Caverns National Park in New Mexico. Just be sure to check the operating hours before you plan to go.
5. Camp in the treetops
Treehouse camping really can't be beaten. You're surrounded by nature, you get a great view, and you don't have to sleep on the hard ground. There are treetop camps and hotels all over the U.S., so figure out where you want to go, then see what's nearby. Two to consider: River's Edge Treehouse Resort in North Carolina and the Montana Treehouse Retreat, not far from Glacier National Park.
6. Go whitewater rafting
The Colorado River is on lots of people's bucket lists, but there are other tremendous opportunities for intrepid rafters of all experience levels in North Carolina, Colorado, Idaho, Utah, West Virginia, and other states. If you're new to rafting, look for rivers with the smaller, easier rapids in Classes 1-3.
7. Take a swamp tour
A what? A swamp tour! Visit the bayous of Louisiana on a boat. You can join a narrated tour on a flat-bottomed boat, or take the more active route by paddling a kayak. Admire the cypress trees, look for wildlife, and don't feed the gators…
8. Visit Mount Rainier
Lots of people proclaim the best time to visit Mount Rainier National Park in Washington is in the summer–but it will be busy! Explore hundreds of miles of hiking trails, enjoy the wildflowers, do some camping, or book a stay at the National Park Inn in Longmire and Paradise Inn in Paradise.
9. Go leaf-peeping
When autumn arrives, there's no better place to enjoy the change in seasons than New England. You won't believe the brightly-colored leaves until you see them. Book a New England fall foliage tour and plan to take a lot of pictures.
10. Go winter camping
Before you shake your head and say "brrr," consider this: winter camping opportunities abound in places like Dry Tortugas National Park in the Florida Keys and Santa Catalina Island in California where you won't worry about freezing inside your tent.
Don't see anything that sounds like you? Don't worry. There are hundreds more travel nurse adventures to consider, so talk to an Onward recruiter about the type of location and activities that will put you in your happy place.
Before You Start Packing: Advice For Nurse Travelers
If you're excited about the prospect of a new travel nurse adventure or vacation, we can't blame you! But here are a few tips to help you plan a successful trip:
1. Do your homework before you book a trip or pay for any tickets. Find out what's open and if there are any reduced capacity requirements. Make sure you familiarize yourself with the cancellation and change policies, added Andrews.
2. Since COVID is still circulating, you'll want to tailor your off-work behavior accordingly. "Given COVID's Delta variant, as well as the number of people who have not yet or do not want to get vaccinated, continue to wash your hands often, don't touch your face, stay six feet away from others, and abide by any continued mask mandates," said Karen Condor, a travel expert with AutoInsurance.org.
3. Read recent travel reviews. Andrew suggested checking out traveler reviews on Facebook and YouTube, among others, to get a good picture of the current situation in your chosen destination.
4. You might have to delay plans for a cruise. Before you get your heart set on a particular cruise in 2021, check out the cruise line restart dates. Some cruise lines have reopened for business, some are planning to relaunch their fleets of ships later this year, and some are still to be determined.
5. Consider travel insurance, especially if you're spending a lot of money and worry that something might interfere with your plans.
6. Have reasonable expectations. "Your 2021 vacation may look different from your 2019 vacation--and that's okay," said Andrews. "Your leisure travel can still be a relaxing, enjoyable, and worthwhile experience even if it is different than in previous years."
7. Remember that driving to your next travel nurse assignment can be part of the adventure, so allow yourself plenty of time to enjoy the road trip. Seek out the scenic routes, try something new, and enjoy the wide variety of attractions along the way to your destination.
Onward Healthcare has thousands of travel nursing assignments across the U.S.
Find your travel RN adventure or apply today to get connected with a recruiter.