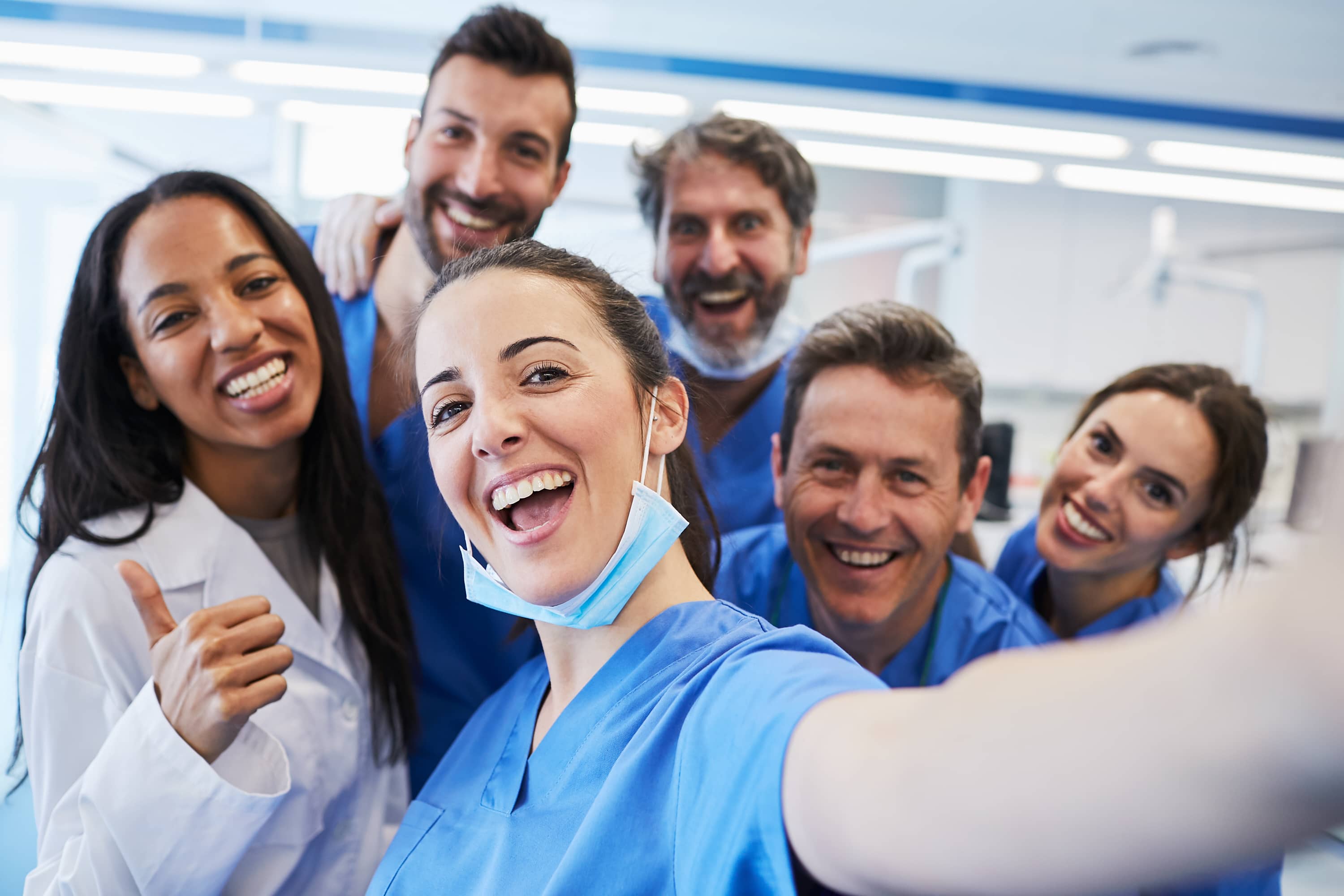 5 Reasons To Fall In Love With Travel Nursing
Valentine's Day is a time to share the love with others. Travel nurses, who share a form of love by caring for patients throughout the year, may also find fun ways to celebrate the season.
If you haven't fallen in love with travel nursing yet, February may be a great time to do so.
Spring is coming, love is in the air and things have quieted down after the holiday bustle — all of which make it a great time for RNs to consider making a big career change to travel nursing.
5 Reasons You Should Consider a Career in Travel Nursing
Not sure if you're ready to make a big commitment? Here are five reasons to give travel nursing a chance.
1. It's less of a commitment than you might think
When you contract as a travel nurse, your commitment only extends to the individual contract. That means you can evaluate your relationship with travel nursing after every adventure, and because many contracts last around 12 weeks, you're never stuck in one position long.
Travel nursing is one of the best nursing career paths for RNs who like to play the career field. And because there are plenty of travel nursing jobs in the nation, you can get the benefit of flexibility while knowing your next job is usually just a plane ticket away.
2. The pay can be great
RNs across the nation earn an average salary of around $70,000, and your pay will differ for each assignment based on the job duties, location, type of facility and your own experience.
When you add in the perks, bonuses and pay, travel nurses typically make on average more than their traditional counterparts.
3. You get to work in a variety of environments
Travel nursing opens doors that you might otherwise never see in your nursing career. You may be able to land contracts in leading medical facilities, work with very specific patient populations or be exposed to new innovations in medicine — all of which can be great for your nursing resume.
If you're a new grad or nurse in their first year or two of work, travel nursing may be a great way to add impressive experience to your work history. If you limit yourself to RN jobs in your hometown, these opportunities are much more limited.
4. Travel nursing lets you experience adventure
One of the biggest reasons travel nurses love travel nursing is the opportunity it provides for adventure. You may end up on assignment in California, where you can see the homes of stars and the giant redwoods on your days off.
You could also travel to Miami, where some of the world's best ports of call are less than a few hours away. Whether you're looking for fun in the sun, metropolitan nightlife or hikes in the mountains, travel nursing lets you cross things off your bucket list.
5. You get perks like free housing
As a travel nurse, you typically receive free (and furnished) housing or a housing allowance. Not having to worry about where you're going to lay your head during each job assignment is definitely a check in the love column for travel nursing.
If you're ready to take the plunge and fall in love with travel nursing, visit Onward Healthcare to apply for your next job (and adventure). Once you're done with your first relationship, our recruiters are happy to hook you up with the next opportunity.