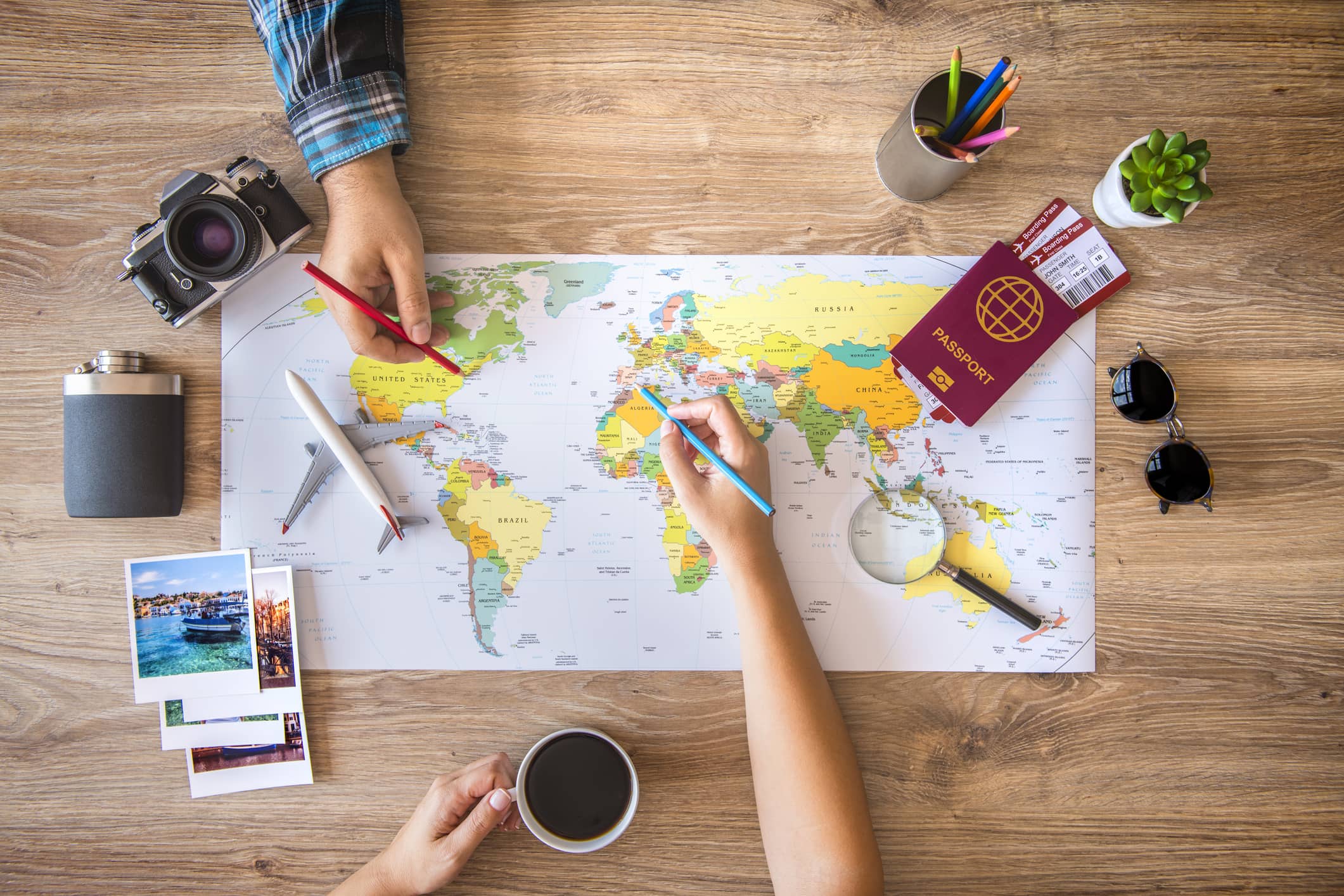 Planning Your Spring Travel: 7 NLC States To Consider
Are you looking for a travel nursing assignment that combines professional opportunities with lots of adventure on your days off? You can open doors to an incredible array of travel nursing jobs if you have a multistate license from the Nurse Licensure Compact. Check out our top picks of NLC states that make great destinations for a spring travel assignment.
7 Non-License Compact States to Consider for Spring Travel Nursing
1. Alabama
Alabama became an NLC state in January 2020. You may be able to land an exciting nursing assignment at the University of Alabama at Birmingham Hospital, a teaching hospital that's nationally ranked in a number of specialties.
While in Birmingham, learn about the civil rights movement, enjoy the outdoors in Talladega National Forest and visit the Alabama Jazz Hall of Fame. You can explore hiking trails and wineries, sample famous Alabama barbecue and head south to the sandy beaches of the Gulf Coast.
2. Montana
Montana, also known as Big Sky Country, is one of the most scenic NLC states. Take on a travel nursing job in Great Falls, Helena or Missoula and discover the wonders of nearby Glacier National Park. Trails in higher elevations may still be snow-covered in spring, but lower elevations should be accessible as the weather starts to warm.
Billings is Montana's largest city. It's home to the Billings Clinic, one of the top hospitals in the United States, and is just a few hours from Yellowstone National Park. A travel assignment in nearby Bozeman gets you even closer to the park.
3. Arizona
Arizona comes to life in the spring with beautiful wildflowers, especially in the Sonoran Desert. There's plenty to do in this state, including hiking in parks and nature preserves, discovering the ancient pueblos at Wupatki National Monument and visiting the Grand Canyon.
Travel nursing opportunities are often plentiful in Phoenix, Mesa, Scottsdale and Tucson.
4. Florida
There's plenty to keep you busy in Florida, whether you take an assignment in Miami, Gainesville, Orlando or Jacksonville. You can parasail, snorkel and surf as you explore both the Atlantic and Gulf Coasts. There are beautiful freshwater springs to discover and trails to hike. Visit Merritt Island to see the Kennedy Space Center and enjoy the sanctuary of the Merritt Island National Wildlife Refuge. And, of course, there are theme parks!
5. Maine
Maine is one of the top NLC states to visit. You can hike scenic trails, tour the historic lighthouses on the coast, whale watch and look for puffin colonies. If you can't get enough powder, head to Sugarloaf or Sunday River for late spring skiing when the slopes are quiet and there are less crowds. The beautiful islands of Casco Bay also offer wonderful opportunities to explore.
The Maine Medical Center in Portland is highly ranked in a number of specialties. Nurses can also find travel assignments in cities such as Lewiston and Bangor.
6. Missouri
Missouri is home to two highly ranked hospitals, including Saint Luke's Hospital in Kansas City and Barnes-Jewish Hospital in Saint Louis. You may also want to consider an assignment in Columbia, located between Kansas City and Saint Louis. This college town is considered one of the most affordable and dynamic places to live in the country.
There's lots to do when your shift is over in Kansas City. Explore the jazz district, wander through the Plaza and admire the architecture, or go to a Kansas City Royals game and visit the beautiful Lake of the Ozarks, which boasts more shoreline than California.
7. Colorado
Colorado is a great destination any time of year if you love the outdoors. In the spring, you can catch the end of ski season and then photograph the wildflower blooms on a hike. You can relax with a soak in hot springs or get your adrenaline going while rafting. This lively state is also home to the Durango Bluegrass Meltdown, Taste of Vail, and the Mountainfilm Festival in Telluride.
Travel nurses may enjoy an assignment at the highly ranked Porter Adventist Hospital in Denver or the University of Colorado Hospital in Aurora.
If you're an RN who lives in one of the NLC states, you can accept travel assignments in any of them with your compact license. Visit Onward Healthcare and find the travel nursing job of your dreams this spring.