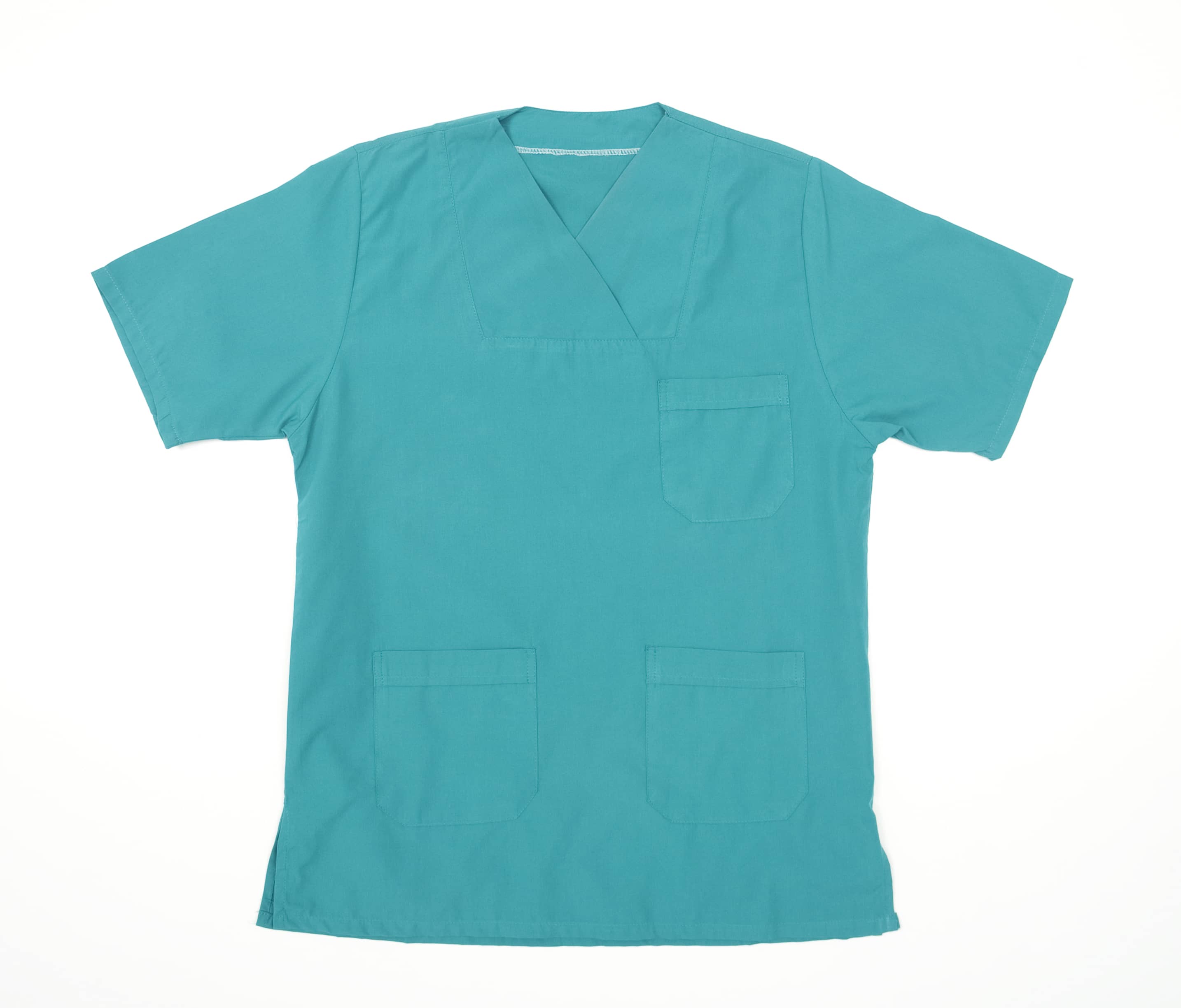 7 Tips For Cleaning Your Nursing Scrubs
Even though it might seem mundane, cleaning your nursing scrubs is an important part of being a nurse. Medical scrubs are exposed to lots of stains and bacteria, so washing them properly helps ensure you and your family stay healthy. Check out these tips for cleaning your nursing scrubs to keep them looking great.
Why are scrubs called scrubs?
Scrubs were originally intended to be worn by OR personnel, who would scrub in before entering the operating room. This involved putting on scrubs over their other clothes before surgery to maintain a sterile environment. Nowadays, scrubs are worn by many hospital workers, including nurses, doctors and nursing assistants.
1. Wash scrubs in warm water and add white vinegar
When you first get your scrubs home, wash them in warm water. For home washing machines, warm water is around 90 degrees F. It's a good temperature for cleaning fabrics without significant fading or shrinking. To help set the color of your scrubs and keep the fabric feeling soft, add a half-cup of white vinegar to the load.
2. Pretreat stains before washing
If you encounter any difficult stains, such as ointment, blood or other bodily fluids, you'll want to pretreat these stains before cleaning your nursing scrubs, otherwise the stains might set if they don't come out completely.
Oil-based stains, such as ointments: Pretreat fabrics with oil-based stains with liquid detergent or liquid dish soap. Let it soak for 5-10 minutes and then wash in hot water.
Blood: Grab a bottle of hydrogen peroxide. Apply a small amount directly to the stain and follow that up with running cold water. Reapply as needed and wash your scrubs as usual.
Liquid medication: Some medicines have dyes added to them, and you might get a few drops on your scrubs from time to time. To try to get the stain out, soak the fabric in an oxygen-based bleach and cold water for 1-8 hours, and then wash it normally.
Bodily fluids: For things such as vomit, urine and feces, treat these stains with baking soda, hydrogen peroxide and cold water. Sprinkle baking soda over the stain, and spray it liberally with a hydrogen peroxide/water solution, about a 1:4 ratio. Rinse with cold water and wash as usual.
Iodine: Use liquid dish soap, white vinegar and warm water to pretreat iodine stains. Blot the stain with a dry cloth, reapply the solution and keep blotting until it disappears. Then launder your scrubs as usual.
3. Clean your nursing scrubs right after work
To avoid spreading fluids or microbes after your shift to your other clothes, try to wash your scrubs as soon as possible after work, or at least store them separately from the rest of your dirty laundry. Use gloves when handling them if they're especially soiled.
Find your next travel nursing job through Onward Healthcare by searching for opportunities in your area of expertise.
4. Turn them inside out when washing
Just like when you wash your favorite pair of jeans, turning your scrubs inside out helps prevent pilling and fading and keeps the fabric in good condition.
5. Don't wash scrubs with the rest of your clothes
Your scrubs won't contaminate the other clothes in your wardrobe once they're clean, but it's best to wash them separately to prevent accidental contamination.
6. Don't use bleach regularly — unless you're disinfecting
You might be tempted to use bleach, especially to wash a crisp, white lab coat, but resist the urge to do this regularly. Bleach can turn buttons yellow and fade custom logos imprinted on them over time. While oxygen-based bleaches are fine for removing dye stains, regular bleach should usually be avoided for most washings.
However, when it comes to disinfecting scrubs, using color-safe bleach can be a smart idea. This should usually be done after the scrubs have been washed once as normal. Follow the package directions and add the proper amount to your washer's bleach dispenser, or dilute with water first and add to the washer drum. Make sure not to add bleach directly to fabric — it may leave stains or holes behind.
7. Inspect for stains before drying
Prior to moving your scrubs to the dryer, inspect your scrubs for lingering stains. Once the fabric is dried, these stains can become nearly impossible to remove.
Dry scrubs on high heat for at least 30 minutes for the most disinfecting power. If you're not too concerned about disinfecting, drying on the lowest setting should be adequate. And if shrinkage is a concern, such as for lab coats or scrub jackets, you may want to line dry these pieces.
Cleaning nursing scrubs is an important task, and when you take the time to do it right, you can help make sure you're looking professional and ready to take on your next shift.
LOOK your best for your next travel nursing assignment, START your job search today.
Sources
https://www.thespruce.com/how-to-wash-medical-scrubs-2146294
https://www.nbcnews.com/better/lifestyle/how-get-stains-out-almost-anything-ncna885806