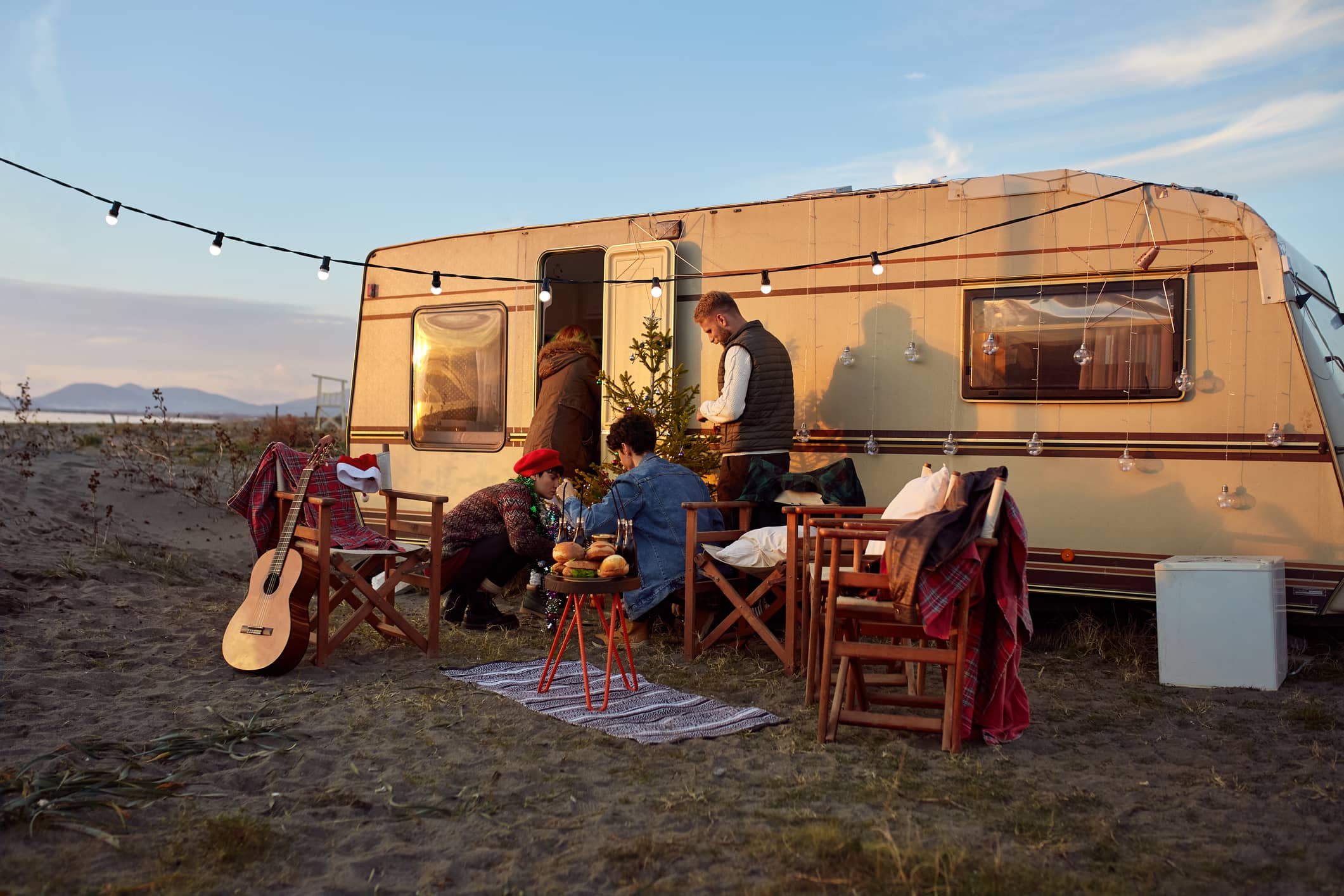 The Advantages Of Travel Trailers For Nursing On The Road
You're probably already familiar with agency-provided housing, but maybe you haven't explored all your housing options. Travel nurse housing typically includes private housing free of charge, but you can also choose to take a housing stipend and choose your own accommodations. One type of accommodation that's been growing in popularity is travel trailers. Travel nursing in a travel trailer can be one of the most comfortable ways to travel from one assignment to another, and it hides a surprising number of perks.
Advantages of Travel Trailers for Nursing on the Road
Maximize your housing stipend
Travel nurses who are comfortable making their own travel and housing arrangements often opt to take a housing stipend, instead of the standard housing provided. Housing stipends vary based on the location of your assignments and are typically quoted as a monthly rate but prorated each week. When you travel/live in your travel trailer, you can really stretch your housing stipend.
Choosing your next travel nursing location in a travel trailer may take more research to ensure you have plenty of camping options, but it's a great way to get the most out of your housing dollars. Campsites and RV park rates are almost always cheaper than renting short-term apartments or similar accommodations. If you're weekly camping rate is less than your housing stipend, which is likely, you pocket the difference. Best of all, housing stipends are tax-free.
Find your next travel nursing job with Onward Healthcare and hook up your travel trailer for an exciting destination.
No packing required
Another great perk is you don't have to worry about packing and unpacking every time you switch assignments. Everything you need is right inside your trailer. The alternative is to pack everything you need, unpack when you arrive, then pack up again when it's time to move on. It's a never-ending cycle that can get quite tedious and stressful. When you're ready to move on in your travel trailer, simply secure loose items that might shift while you're driving, unhook your utility connections and head on down the highway. Once you're used to moving from place to place in your trailer, it's a quick, simple process.
Travel nursing extensions are easier
While many travel nursing assignments last about 13 weeks, many nurses choose to renew their assignments or the facility may ask you to stay on longer. Extending your contract can be a great opportunity, but it might not mesh with your agency-provided housing. While your recruiter can often work with the property so you keep your original assigned housing, in some cases, the unit isn't available beyond the original length of your contract. When this happens, you may be required to move to other accommodations. In a travel trailer, you can usually just extend your stay at the campground or RV park; but even if you must move to another spot, refer to the previous perk.
Create a traveling home away from home
Travel nursing in a travel trailer makes anywhere feel more like home because you're bringing your home with you. Nothing beats having all your own things in a place that you've already made you're own, instead of having to adjust to a new housing situation every time you change assignments. After a long shift, it's soothing to come home to a familiar space where you know exactly where everything is and what to expect.
Pets on board, no problem
If you have a furry friend that travels with you, housing arrangements could be more difficult. Some properties won't allow pets or restrict the type or size of pet you can have. They may also require a large pet deposit that may or may not be refundable. A travel trailer means you make your own pet rules, and your pet will be more comfortable in a new city when its home stays the same. Your pet's acclimation period is minimized, which means lease digestive issues for sensitive pets and a more enjoyable transition for both of you.
If you'd like to explore the perks of travel nursing in a travel trailer but have never spent any time in one, try one for a weekend or two to see what you think. You'll meet some wonderful people in the RV community, and they're always willing to lend a hand or offer a word of advice to new RV travelers.