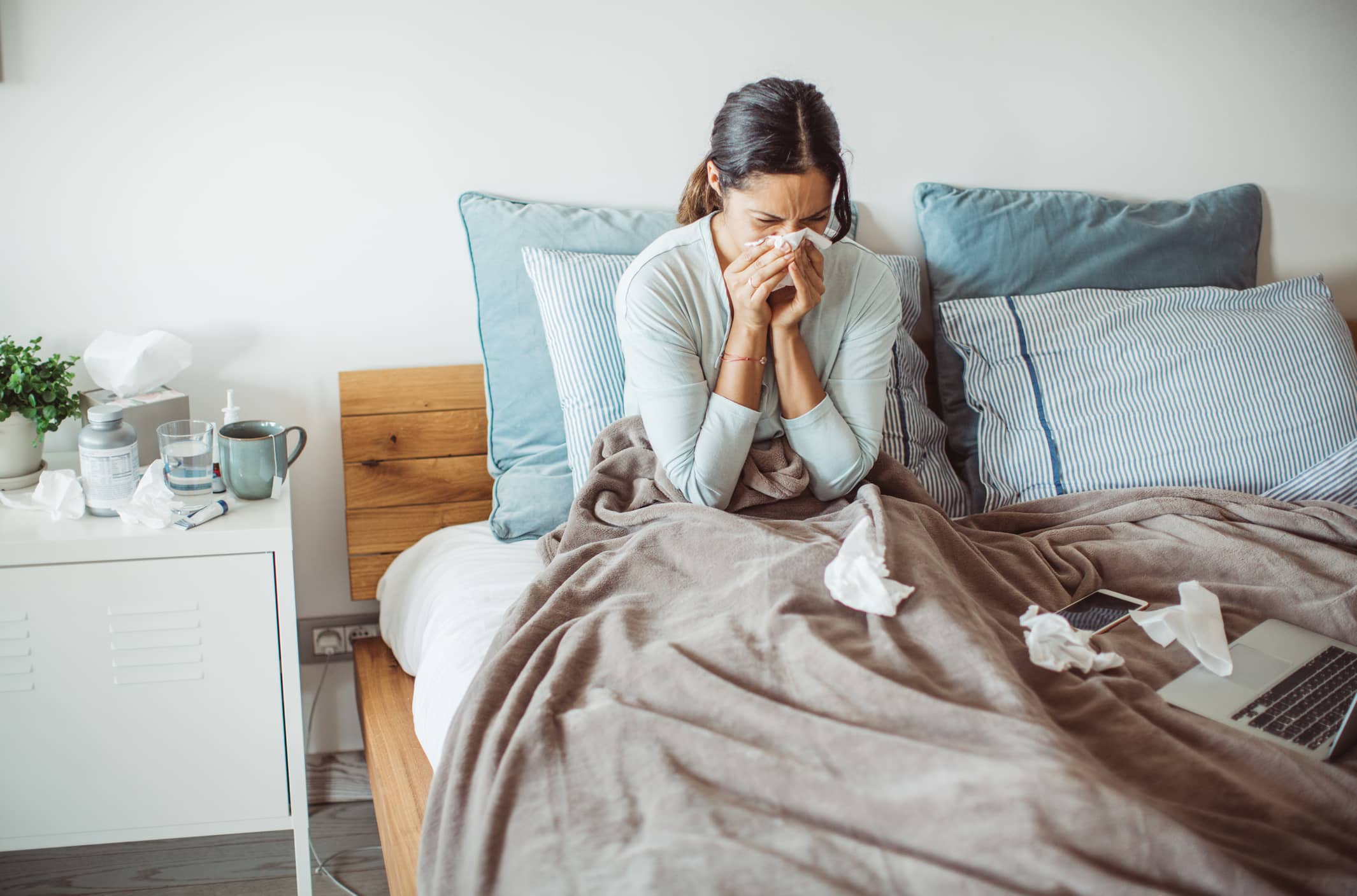 12 Tips For Travel Nurses To Survive The Flu Season
"Ahh-choo! Ahh-choo!" Sick, sneezing, coughing people surround us, not just at work but also at the grocery store, the mall, restaurants and everywhere else. Travel nurses can take precautions to decrease their risk of succumbing to circulating pathogens, especially during flu season.
"Simple measures can be taken to prevent contracting illnesses such as the flu," said Kathleen Cullum, MSN, CRNP, FNP-C, a nurse practitioner at Mercy Medical Center in Baltimore. "We preach infection and flu prevention to our patients every day, but do you practice what you preach?"
Remember these 12 tips for staying healthy this winter:
1. Wash those hands. Good hand hygiene, not only when with patients but out in the world, is key to reducing the risk of infection. Cullum suggested carrying an alcohol-based sanitizer with you and using it regularly.
Wash hands as soon as you arrive at work and before meals. Minimize touching door knobs, hand rails or other areas frequently encountered by the public, recommended Caroline Sullivan, DNP, assistant professor of nursing at Columbia University in New York.
2. Avoid touching mucous membranes. Keep unwashed hands away from eyes, nose and mouth.
3. Get a flu shot. Vaccination is the best way to protect you from getting the flu, Sullivan said. And health care employers are making this a priority for staff and travel nurses.
4. Be mindful that friends may be sick. Give hugs instead of kisses, advised Sandra Russo, MS, RN, director/chair of Touro College Department of Nursing at the School of Health Sciences in New York.
To Survive the Flu: Stay Hydrated and Eat Healthy
5. Stay hydrated. Aim to drink about two liters of water daily. Carry a water bottle with you, and drink extra water when in heated, dry environments.
6. Maintain a healthy and nutritious diet. Drink a smoothie or take a multivitamin if not consuming enough fruits and vegetables.
7. Exercise regularly. Make it fun to stay motivated.
8. Wipe down your desk and other common areas daily. Telephones, desks, water fountain handles, microwave door handles, and computer keyboards contain large amounts of germs.
Meg Roberts, president of Molly Maid, recommended using an antibacterial cleaner and reminded nurses not to forget cleaning their cell phones and other personal devices.
9. Call in sick when ill. "Don't be a hero and come to work when you are sick because you will infect others at work," Sullivan said. Stay home and take care of yourself, Russo agreed.
10. Cover your mouth and nose when you sneeze or cough. Cough or sneeze into the crux of your arm or sleeve.
11. Replace your toothbrush after being sick. If this is not an option, Roberts suggested boiling it in hot water.
12. Clean spaces used by ill family members. Confine the sick person to a limited area and avoid sharing rooms to decrease the risk of other family members becoming sick. Sterilize sponges and disinfect the washing machine after cleaning contaminated items.