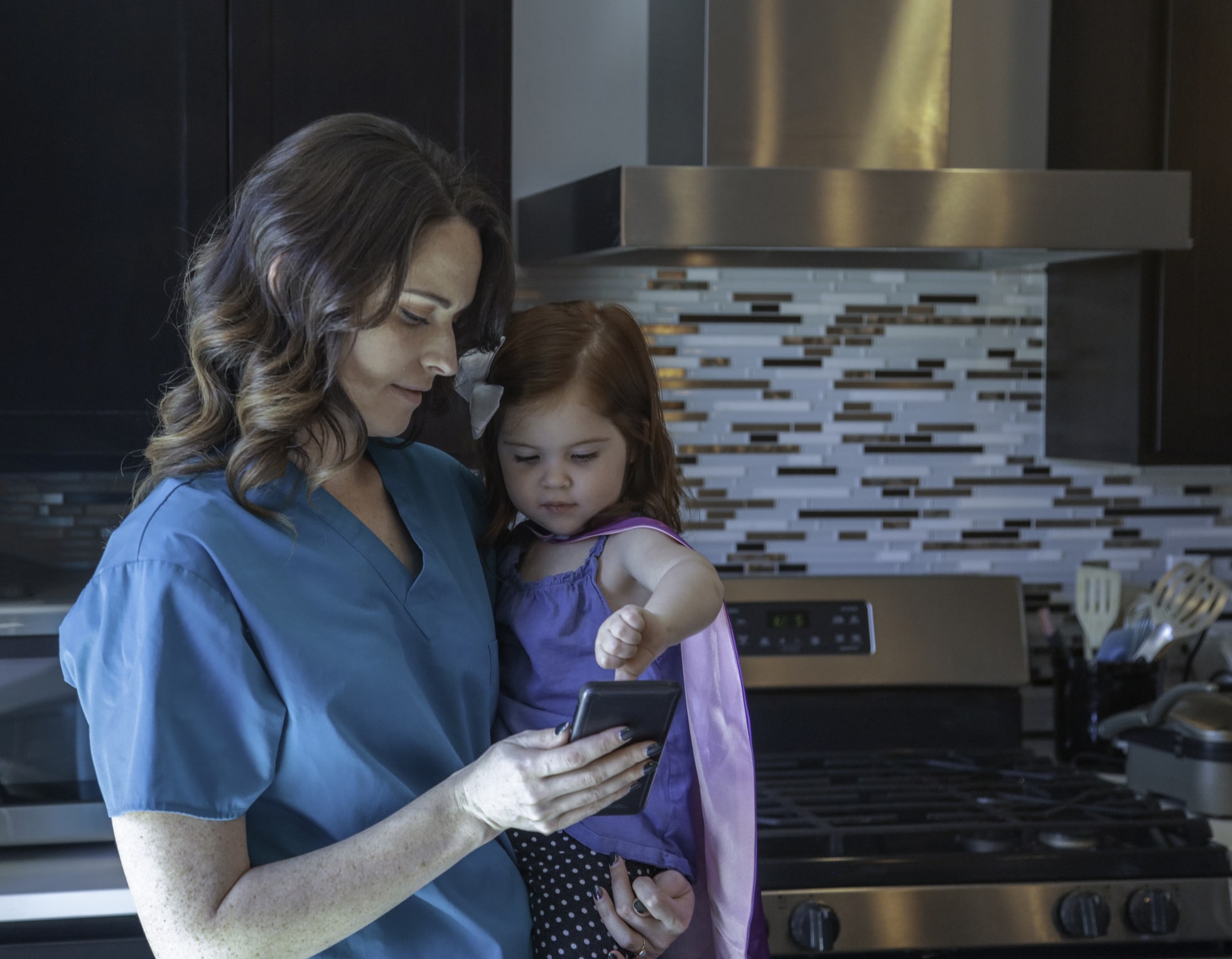 How Does Travel Nursing Work When You Have A Family?
Travel nursing has always held a strong appeal for single RNs, but for family-oriented professionals with spouses holding down full-time jobs, a career traveling was only a distant dream. Now, with many adults working from home offices, travel nursing with family is becoming increasingly viable with a little advance planning.
Here are four factors to consider if you're embarking on a travel nursing assignment with your family.
Travel Nursing with a Family
1. Family-Appropriate Housing
If you're planning on traveling with family, talk to your recruiter as soon as possible about the specifics of your travel nurse housing benefits. Most agencies offer RNs a choice between company-arranged housing and a housing stipend, and your recruiter can help you determine the option that best suits your needs.
Because company-arranged housing usually consists of a furnished one-bedroom apartment, it may not be suitable for RNs with kids. If you're willing to pay extra, some agencies can arrange for apartments that have multiple bedrooms and more living space.
Opting for a housing stipend gives you more control over your living arrangements but can mean you'll have to lay out money for deposits, rental application fees and utility hookups. It's important to note that housing stipends vary significantly by location, so make sure you know exactly how much you'll have to work with. You should also remember that stipends are generally added directly to paychecks rather than being paid out upfront.
If you opt to find your own housing, websites such as Furnished Finder can help you locate fully furnished short-term housing.
2. Schools and Daycare
Many RNs with school-aged children take advantage of summer vacation to head off on a travel nursing assignment. If that's the case, school isn't an issue.
If you're traveling during the school year, however, it's essential to find an appropriate educational program for your children. To avoid stressful school-to-school transitions, some travel nurses may choose to homeschool their children while on assignment, although homeschooling may prove challenging for RNs working extended shifts, particularly if their spouse or partner is also holding down a full-time job.
Virtual K-12 schools are another viable option for many families. Some states offer free programs to residents. These online programs offer everything from individual courses to supplement homeschooling lessons to a full curriculum leading to a diploma.
If you'll need daycare services for young children, ask your recruiter to reach out to your future employer for recommendations. Friends or family living in the area may also be able to suggest reputable service providers.
3. Four-Legged Travelers
Many families are incomplete without their four-legged members. If you're traveling with pets, let your recruiter know right away, so they can make sure you're placed in pet-friendly housing. Don't forget to allow for any required pet-related housing deposits when you're budgeting.
Prior to traveling, make sure your pets are properly vetted and have microchips or up-to-date identification tags. Get copies of their medical records in case they need medical care while you're on assignment and locate nearby 24-hour veterinary clinics in case of an emergency. If you're traveling overnight by car, you'll also need to find pet-friendly lodging.
4. Travel Logistics
Because airfare for the entire family can get expensive and agencies generally don't cover travel expenses for a spouse and kids, a road trip may be your best bet. It also means you'll have reliable transportation for the duration of your assignment.
A road trip can also be a great opportunity to visit regional attractions along the route, so if possible, plan on allowing time for plenty of stops. To make the trip more palatable to reluctant children, let them choose places they want to visit, including restaurants.
If you feel claustrophobic at the thought of cramming everyone into a single car along with your belongings, splurge for a rental trailer. Many companies rent trailers that can be hitched directly to the back of your car, making it easier to pack everything you need.
The Benefits of Travel Nursing With Family
For an RN with a family, travel nursing can be a rewarding way to explore different areas of the country without breaking the bank on expensive vacations. It can introduce your children to different types of people and new ways of life, showing them the value of being adaptable and open-minded. Better yet, it can make an assignment in an unfamiliar place feel more like home.
Whether you're an established travel nurse or just starting out, you can find great assignments throughout the country by searching Onward Healthcare's database of positions.
Sources:
https://www.furnishedfinder.com/
https://www.thoughtco.com/free-online-public-schools-4148138