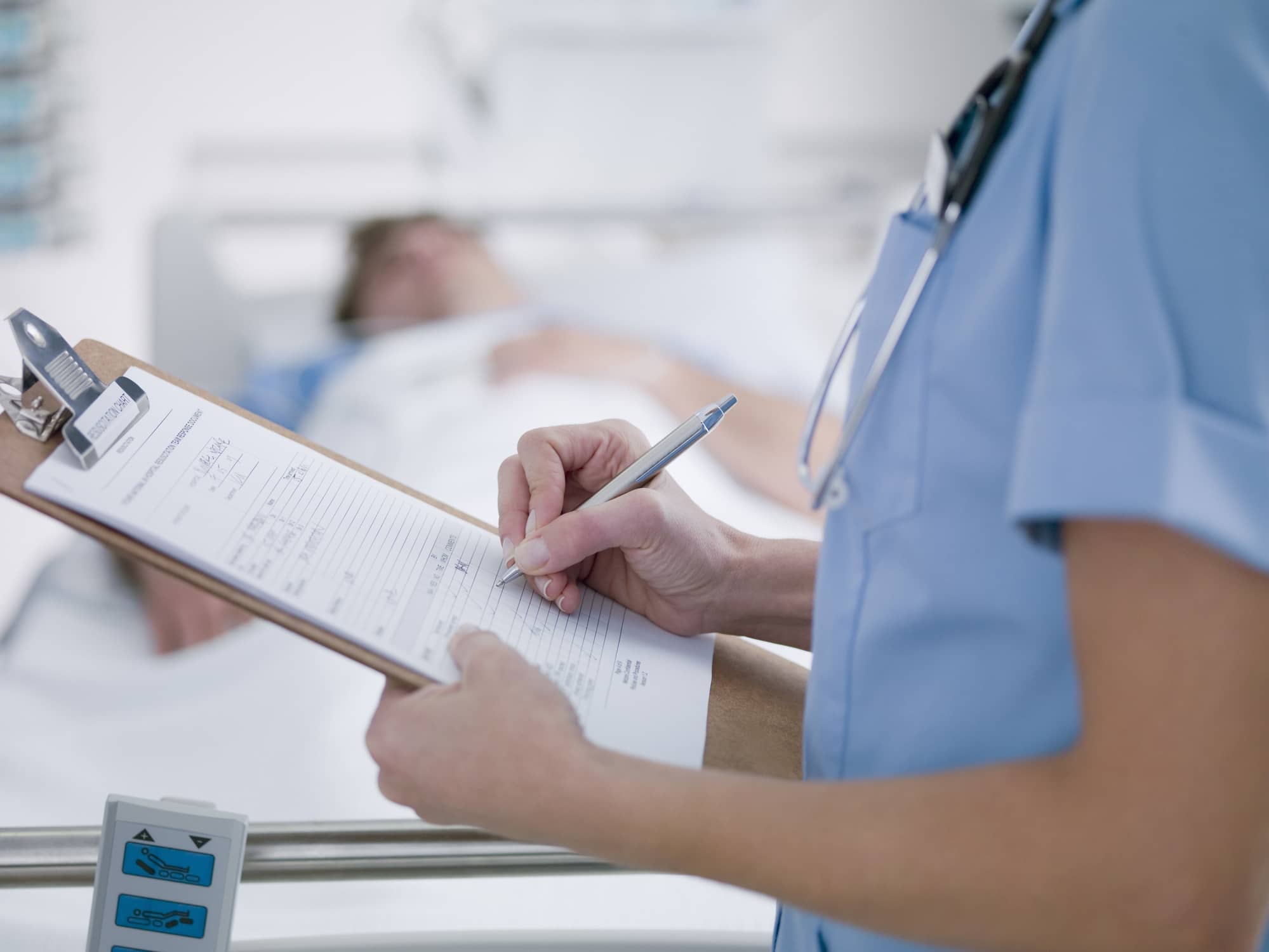 Nurse Charting: 7 Tips And Tricks That Will Make Your Life Easier
Nurse charting may not be your favorite part of the job, but it is essential.
Good nurse charting helps keep care teams on the same page over time and protects the patient.
Check out some nurse charting tips from the pros to help ensure your documentation game is strong.
Nurse Charting: 7 Tips and Tricks That'll Make Your Life Easier
1. Take Quick (HIPAA-compliant) Notes as You Go
Shanna Shafer, BSN and strategic communications director at BestNursingDegree.com, advises nurses to jot quick notes throughout their shift to help them chart later.
"I used to fold a paper in quarters and write my notes for each patient in a different section, then when I sat down to chart, I had what I needed," says Shafer.
But she reminds nurses to keep HIPAA in mind when putting this tip into action. "Be sure not to write patient names on your notes — use the room number to protect PHI."
You'll also need to ensure your notes are properly disposed of in a shred box or shredder when you're done with your shift.
2. Don't Save All your Charting Until the End of the Shift
Shafer also cautions nurses against saving all nurse charting until the end of the shift.
"This is setting yourself up for erroneous nurse charting and a really long shift," says Shaffer.
Instead, she advises RNs to complete nurse charting as they go. Otherwise, they may be faced with a long and tedious task when they're tired and ready to go home for the day.
The temptation to rush nurse charting in such a situation may lead to poor documentation.
Nurse charting tips to get the documentation done throughout the shift include charting in the patient's room when possible and using downtime between patient needs to complete charting in small chunks.
3. Chart Areas that Aren't WDL Immediately
Matthew Thomson is an RN with experience in med-surg and the ICU, and he notes that charting in the moment isn't always possible because nurses are often crunched for time.
Thomson currently charts in Epic but has a nurse charting example tip that may work for other RNs.
"When I assess my patient, I open a time block for that time period," says Thomson. "I quickly chart the areas that are not Within Defined Limits (or WDL). For example, if the patient has crackles in their lungs and only +1 pulses in their extremities, and a wound, I chart these areas and move on. If I flush the IVs and only one gives blood return, I chart that blood return, but nothing else about the IVs."
"When I find time later in my shift, I go back and document the normal and tedious parts of documenting. Braden Scores and Morse Fall Risk Scores aren't likely to change over the shift, there's no reason to make these a priority in charting."
4. Use Automated Nurse Charting Resources
Shafer points out that automated charting systems can help nurses increase charting in the moment.
She says these systems, such as armbands that are scanned when medication is administered, are there for patient safety but also for efficiency.
RNs with access to automated documentation should make using all of those tools a daily habit.
5. Learn the Keyboard Shortcuts for Nurse Charting Programs
Thomson says he rarely uses a mouse to document. "I know all of the keyboard shortcuts and only use a mouse when I need to click through several options in a box," he says.
"My coworkers are amazed at how quickly I work through my Patient Care Summary."
Thomson notes that it does take time to master keyboard shortcuts for nurse charting programs, but he thinks the time saved in the long run makes it worth it.
And if you're a travel nurse trying to make your work easier as you step into different facilities — with potentially new nurse charting software — try learning keyboard shortcuts for a few of the most-used navigation options to cut down your charting time.
6. Don't Include Your Opinion
Shafer notes that the medical record isn't a place for nurses to record their opinions. "Always chart objectively," she says.
That doesn't mean nurses shouldn't have thoughts about patient care or want to help the patient navigate their care toward the best outcomes.
But those types of nursing communications may be better suited to patient advocacy than as facts in the medical record.
7. Chart with the Future in Mind
Nurse charting should include context, though.
Shafer says to "include details about patient teaching, family interaction and anything that you would want to know about the interaction and care you provided if you were to encounter the chart five years from now."
Keep future healthcare providers in mind as you complete nurse charting tasks for each shift. You never know when the information you record will become a vital piece of the patient's future treatment.
While specific nurse charting software may change as you move from facility to facility, the basics of good nurse charting don't.
And the above seven tips can be put into practice in many nursing homes, hospitals and clinics to reduce the tedium of nurse charting while keeping your patients — and your job — safe.